Scheduling your social media posts using Gipper is a super-easy way to save time and stay ahead. Check out the walkthrough below to learn how!
If you'd rather watch than read, here's a quick video that will show you how to download, schedule and delete a scheduled post:
Scheduling a post:
Step 1: Click the green Publish button in the upper right-hand corner.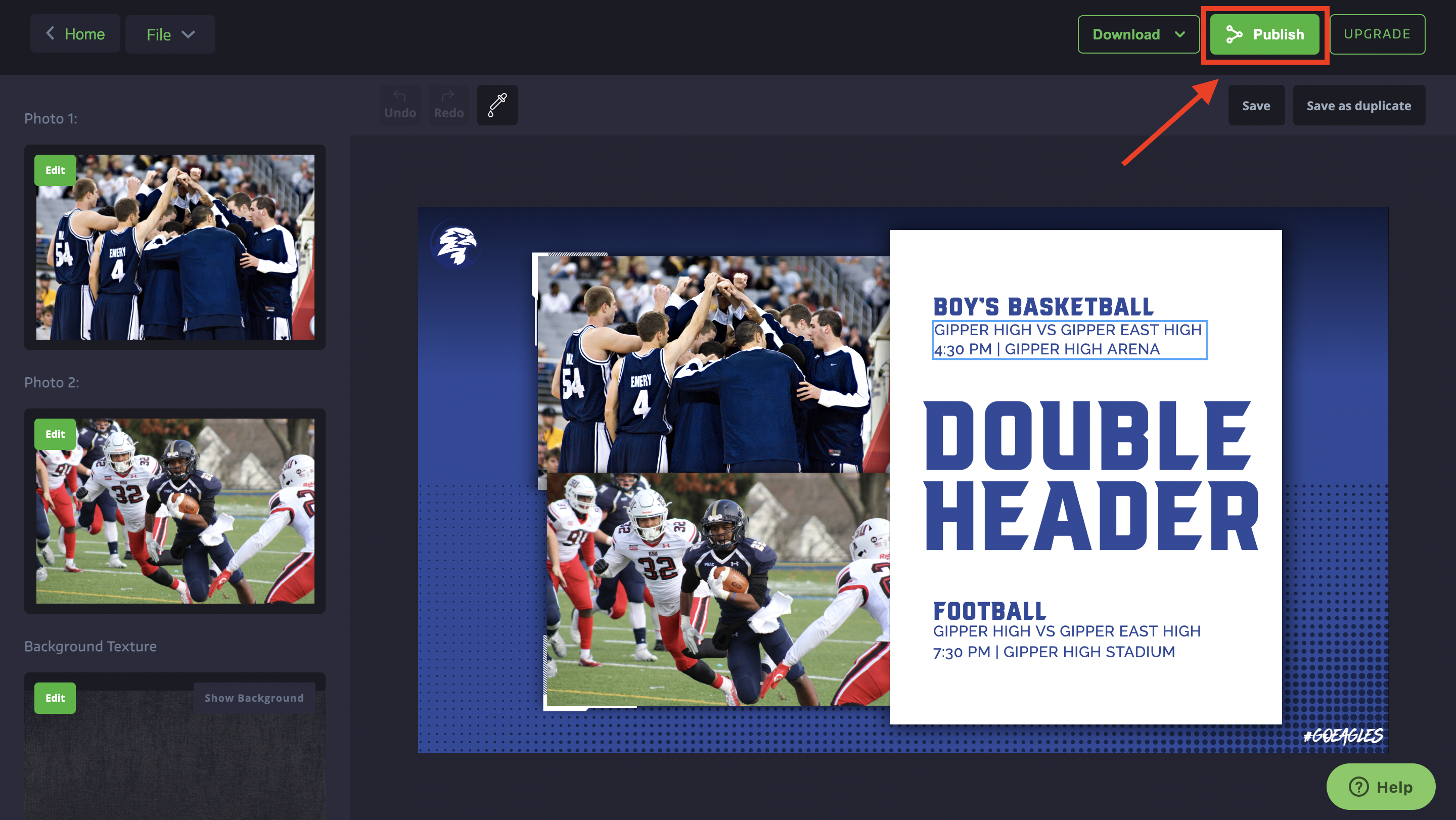 Step 2: In the pop-up that opens, you want to select the social media platforms and accounts you want to publish to, and then hit the green outlined box labeled "Schedule for Later."
You can also click preview to check how the graphic will look once posted.
Note: To schedule posts, you must already have your social media accounts linked. To learn how to link social media, read this article.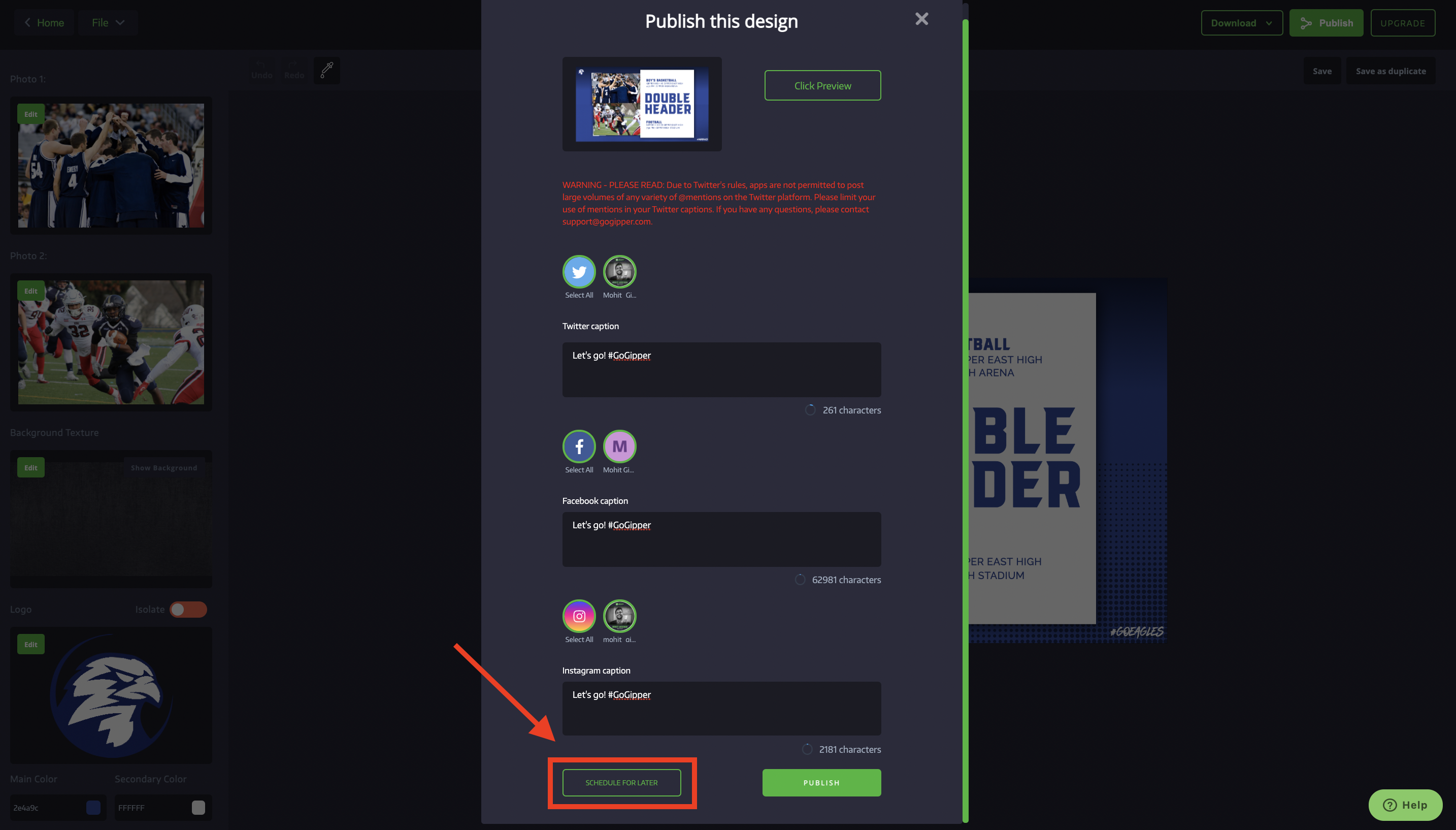 Step 3: A calendar will then pop up where you can select the date that you want the graphic to be posted. You will then see a dropdown menu for selecting the time.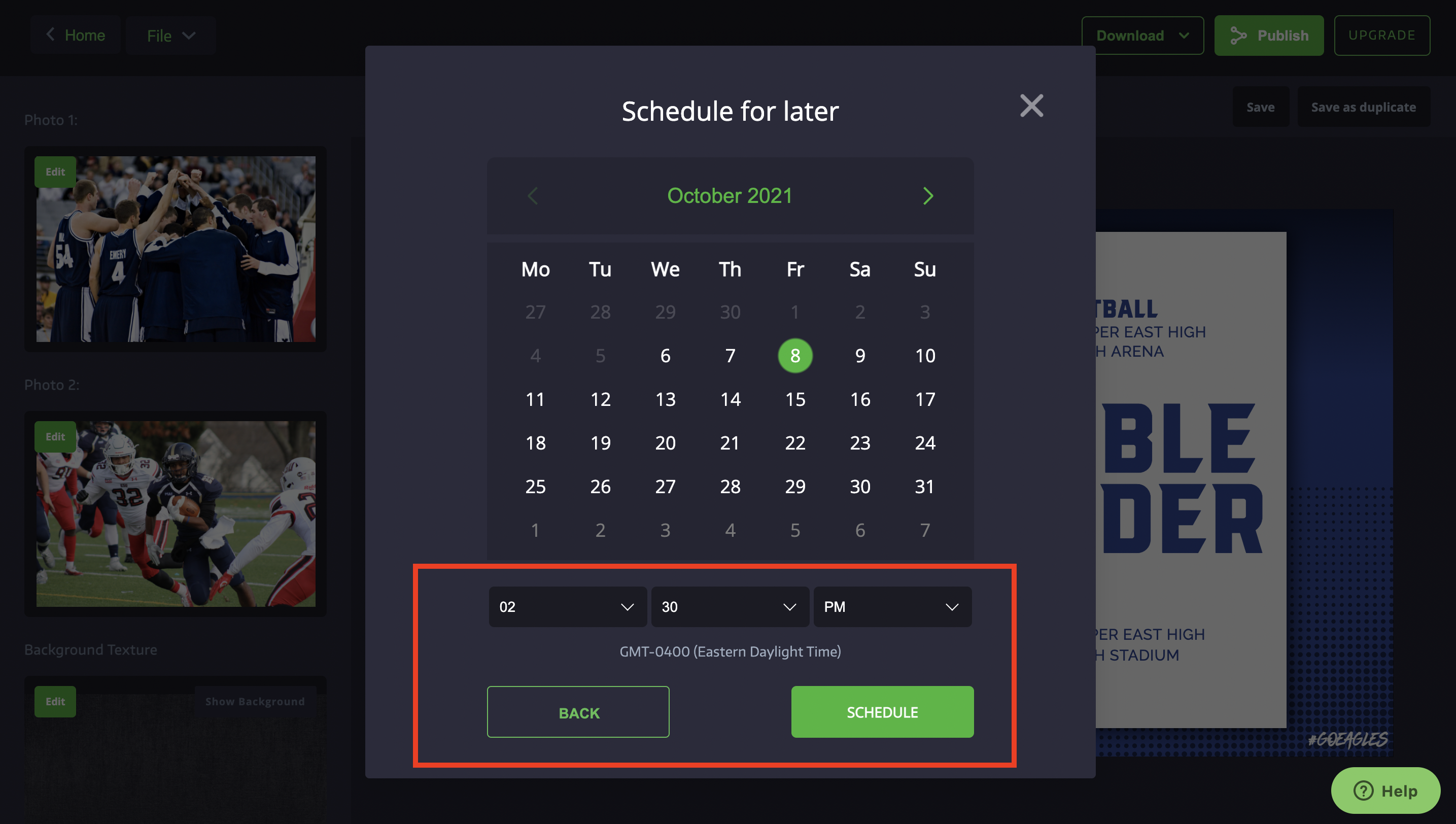 Simply click "Schedule" and it will post to social automatically at the time you entered. It's that easy!
Deleting a scheduled post:
Step 1: To delete a scheduled post, visit the Template Dashboard and click scheduled post
Step 2: You will now be able to see all your posts on the social media accounts they are scheduled for. You can click the "red bin" option to delete the scheduled post(s).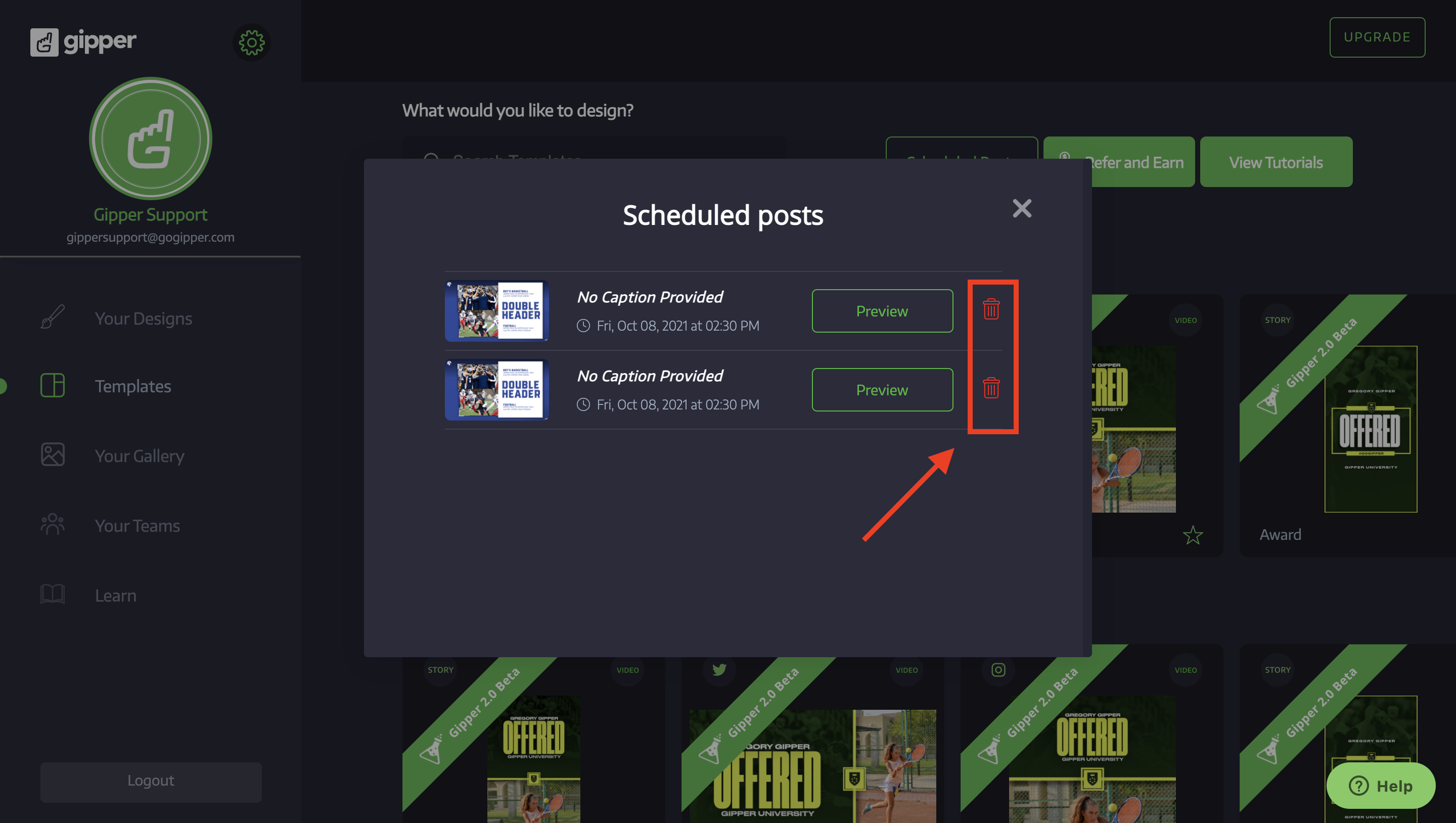 And that's it! Your scheduled posts are now deleted.
Thanks for reading and we hope this was helpful! If you have any questions, please contact our Support Team via email at: support@gogipper.com, use the green Help button in the Gipper Platform, or call our support phone line at (929) 207-8459!