You've just received an email from either a coach, teammate, or member of your athletic department, but with a link you've never seen before! Chances are, they're reaching out using Gipper's Content Request feature, and that's because you've likely got some great images or videos from a recent game that the world just needs to see!
Here's how to complete a Content Request:
When you receive a Content Request email from a member of your institution's athletic department, just click on the link to be taken to Gipper's Content Request page (these links will expire after a set duration). From here, you can drag and drop your images/videos or click on the tab to upload media straight from your internal storage.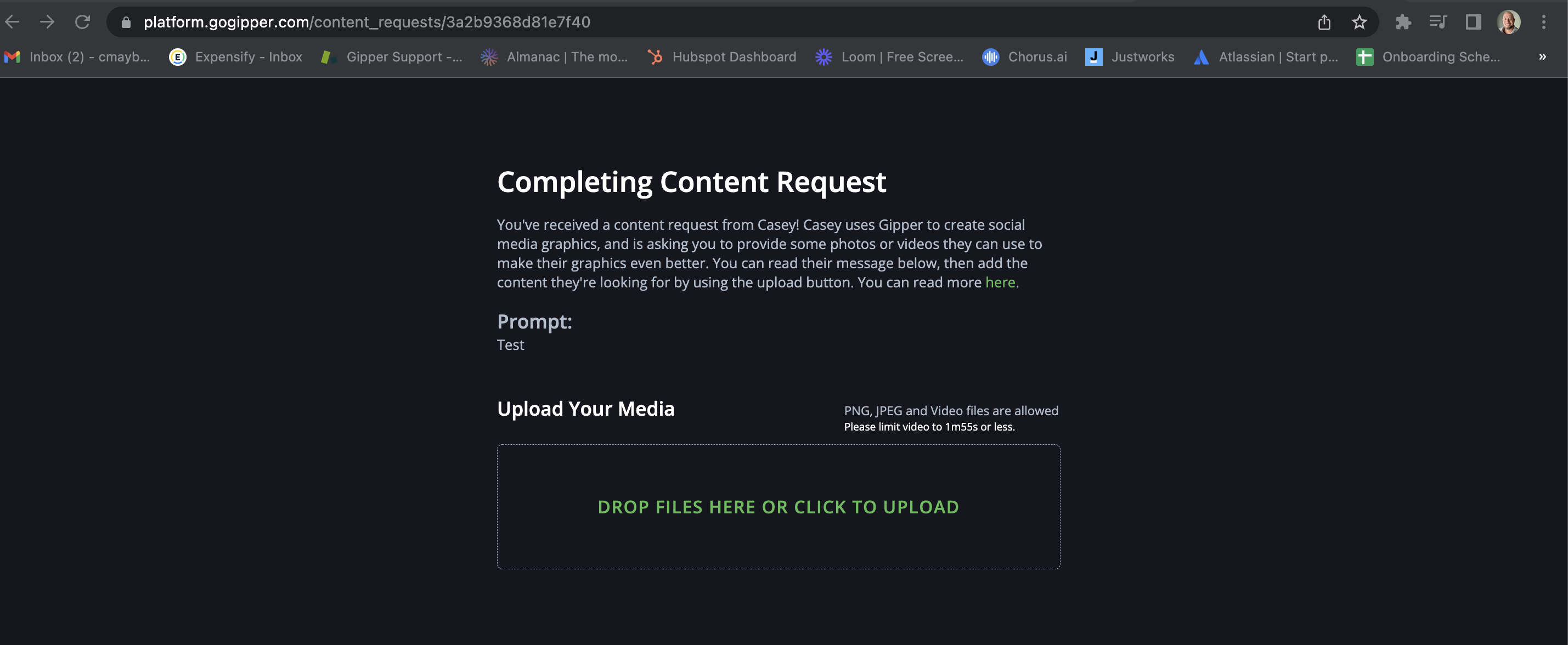 Once your media has been selected, you will get a confirmation that once submitted the link will no longer be valid. After accepting this, you will see a status bar of the upload and when completed, you will be taken to a new screen thanking you for completing the request.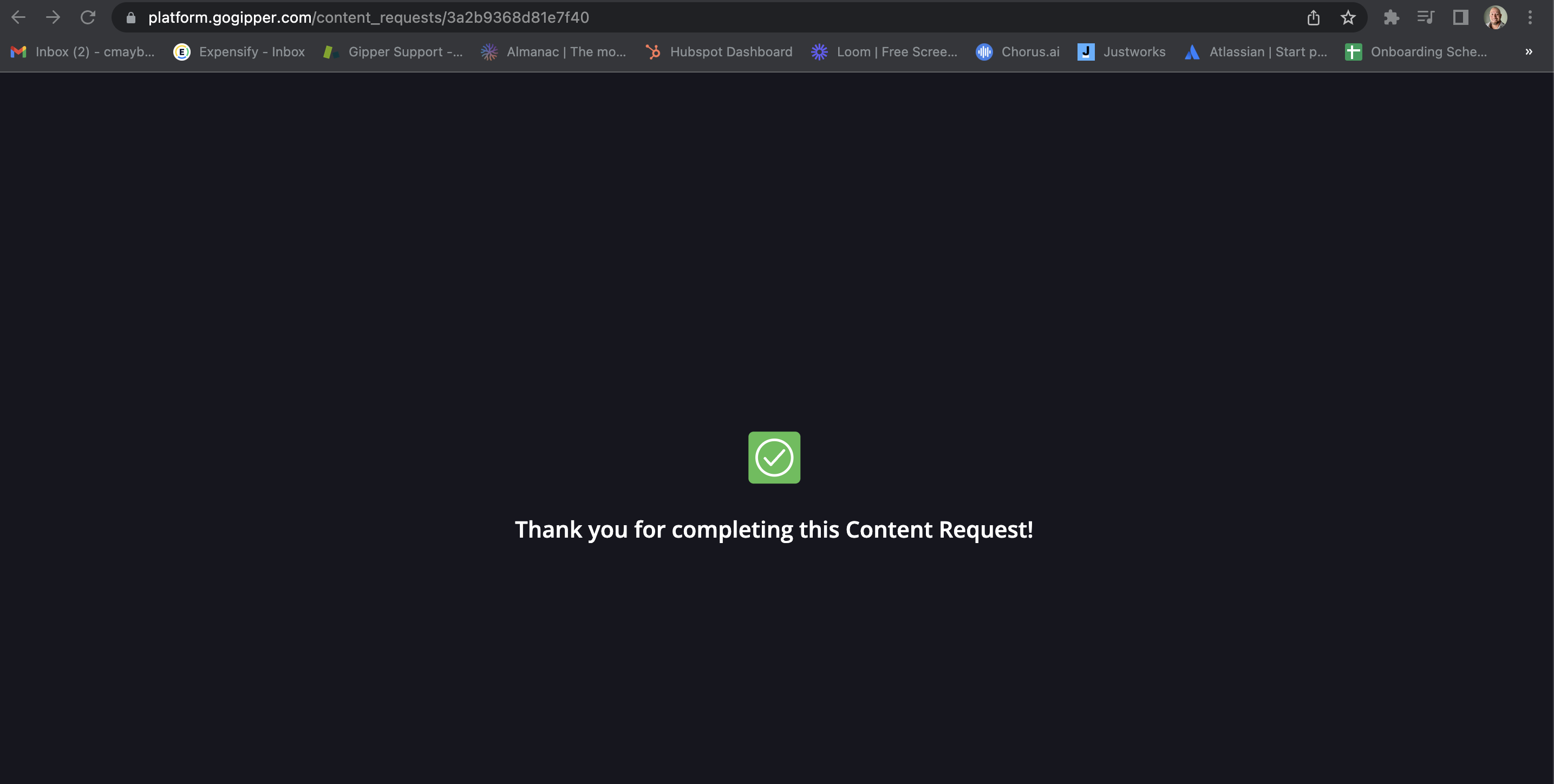 For Instagram, please make sure the aspect ratio for the images are either 4:5 or 1:1 for the best outcome possible! You can change your aspect ratio directly in the camera app by tapping on the upward arrow at the top of the camera apps, which will open a menu allowing you to change your aspect ratio.
Lastly, In case you're thinking "Who's going to see my media?", have no fear: Gipper takes privacy very seriously, and commits to ensuring the media you upload is used solely by the Athletic Department for strictly athletic/academic means. That media will be added to a graphic design for your academic institution's social media promotions!
For a more in-depth article on Content Requests as a whole, check out this article from our Knowledge Base: https://support.gogipper.com/hc/en-us/articles/5813461626893-Content-Request-Walkthrough-
Thanks for reading and we hope this was helpful! If you have any questions, please contact our Support Team via email at: support@gogipper.com, use the green Help button in the Gipper Platform, or call our support phone line at (929) 207-8459!