If you're familiar with the fundamentals of using the Gipper platform, then now may be the perfect time to brush up on making the editing process go so much smoother! This article is a super-quick read, and by the time you're finished, you'll be considered a Gipper Graduate in photo editing!

This tutorial will cover the following:
1) Filters
2) Opacity
3) Blur
4) Blend Color
5) Drop Shadow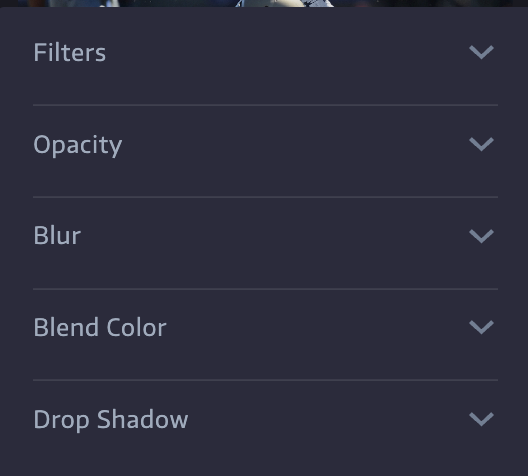 Filters - Filters change the innate colors of the image in your design. You can add a filter to any image box on Gipper to get the highest degree of customization. Here's how they work:
Black & White - Removes all RGB from the image, giving a flat contrast between Black and White and leaving the image monochromatic.
Retro - Offers a more dynamic contrast between Black and White, giving more of a "Silvertone" look to the affected image.
Sepia - Leaves a reddish-brown tint on the image, allowing for more warmth and a "Classic" look that will forever be timeless. A Sepia filter will give a monochromatic aesthetic
Vintage - Vintage retains a lot of the RGB from the original photo, while still maintaining an aged aesthetic. Very good for adding warmth to an image, while still staying close to its original color scheme.
Polaroid - The classic "Polaroid" filter helps darken skies, reduce shiny reflections, or suppress glare from the surface of lakes or the sea.
Opacity - Opacity is relative to the transparency of an image! Want to make your background transparent, so that your bold text really stands out? Reduce its Opacity! Want to make any image more transparent, or even more solid? Opacity is the way to go! By adjusting the slider within the "Opacity" dropdown, you can be in full control of how transparent your graphics become!
Blur - Blur reduces the sharpness of an image via a slider, allowing for that cinematic "Out of Focus" look! Great for backgrounds and textures too.
Blend Color - Blend color allows you to Add/Subtract/Multiply/etc. various color algorithms to your images! (For example, clicking on any "white" hex code, and clicking "add" will literally "Add" that color in to blend with the colors already present. Alternatively, picking a hex code and clicking subtract, will remove every instance of that specific color. "Multiply" will blend in colors on a gentler scale and is definitely recommended to start with!) Experiment with our different options and find the colors to help your team shine!
Drop Shadow - Drop Shadow adds a shadow around any element you want, from text to images, to give it that true 3D look and feel! You can also change the color of the shadow, as well as the angle of how the shadows trail, that way you have full control over how 3D your graphics will come out!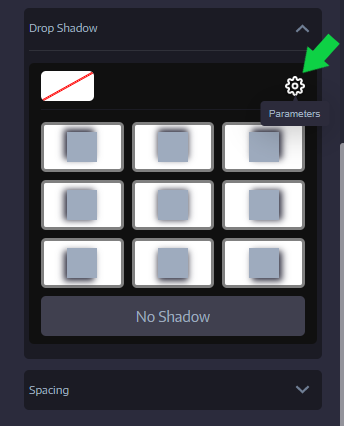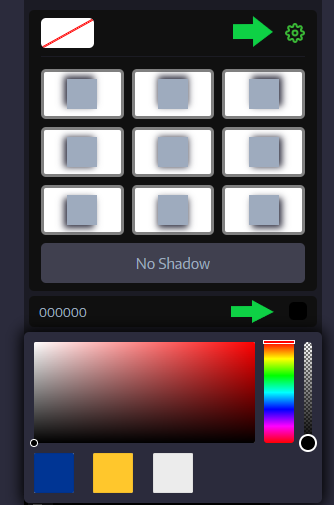 Thanks for reading and we hope this was helpful! If you have any questions, please contact our Support Team via email at: support@gogipper.com, use the green Help button in the Gipper Platform, or call our support phone line at (929) 207-8459!