Scroll to the end of the editing section on any template. There, you'll find a tab called Advanced Options. Within are the Sponsor Logo and additional elements that can be edited on the canvas.
These are no different than regular editing options- they are simply extra details tucked beneath the rest!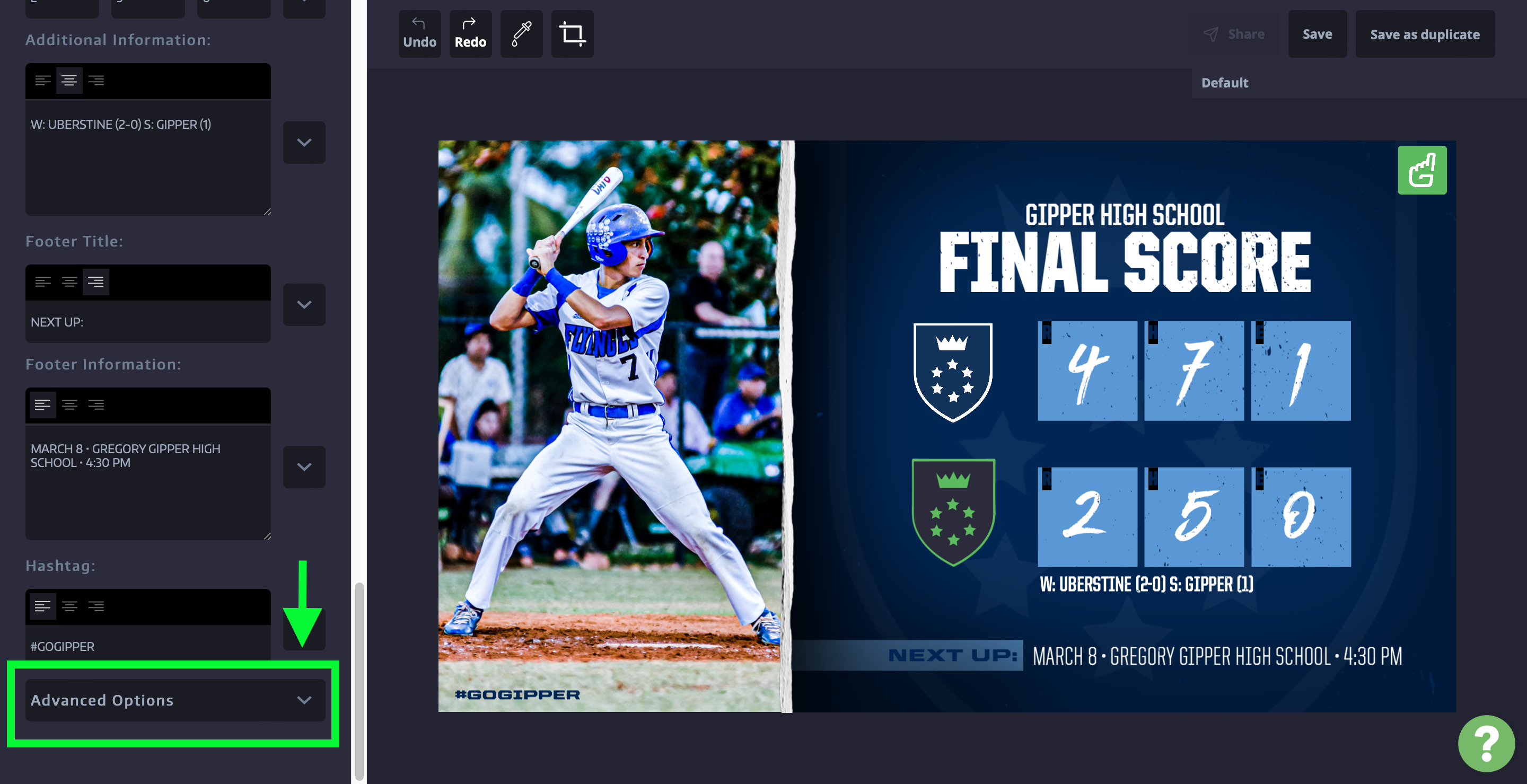 Some templates contain more Advanced Option items than others, but all include the Sponsor Logo. Each item corresponds to an element on the canvas, just like the ones up top. This example shows a change in the background and scoreboard colors. Simply click to reveal them and edit away!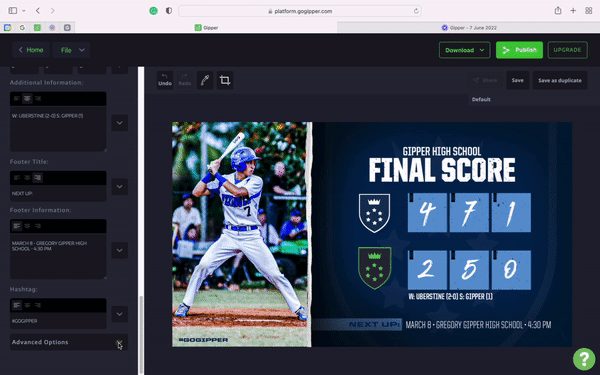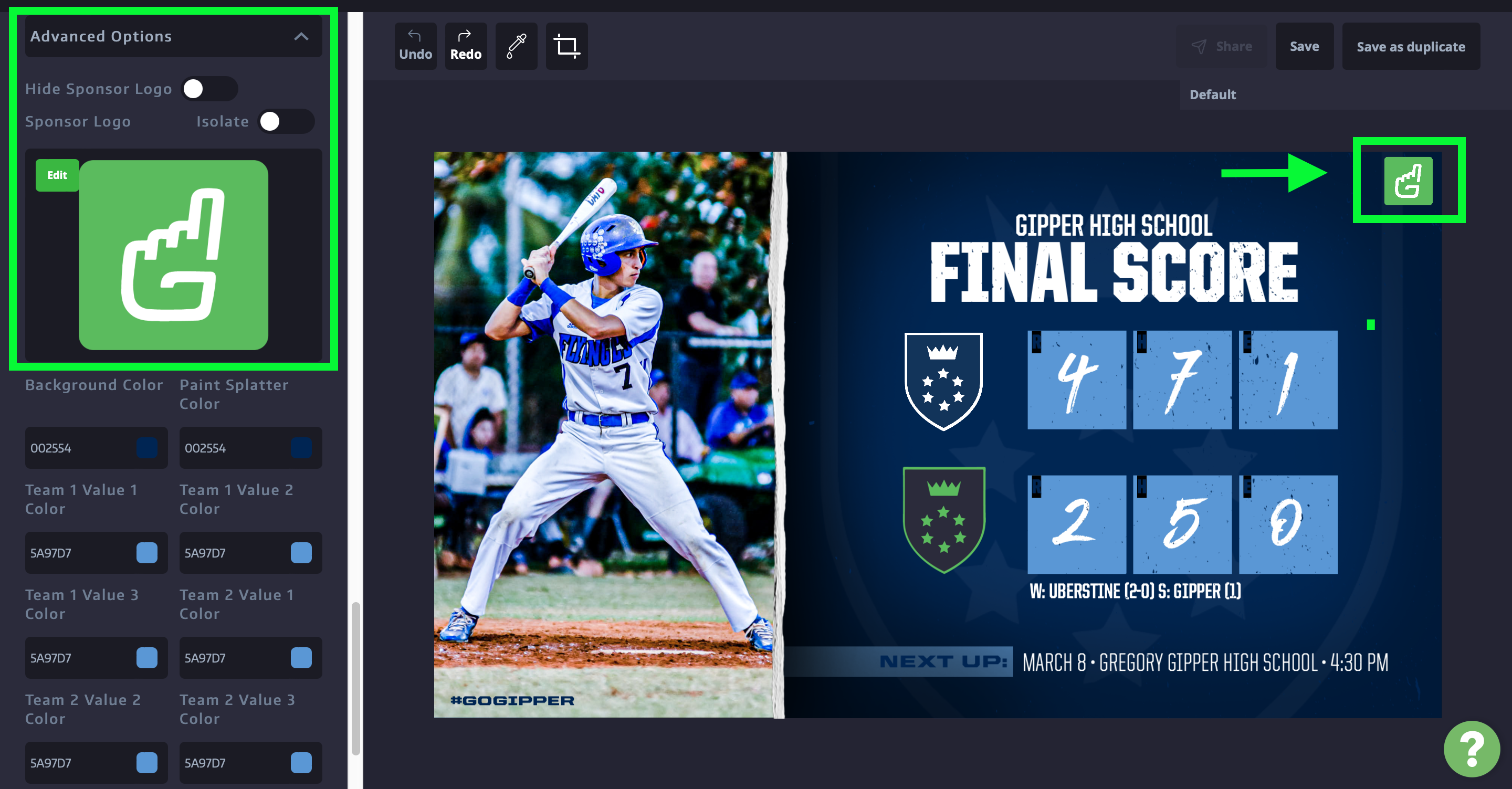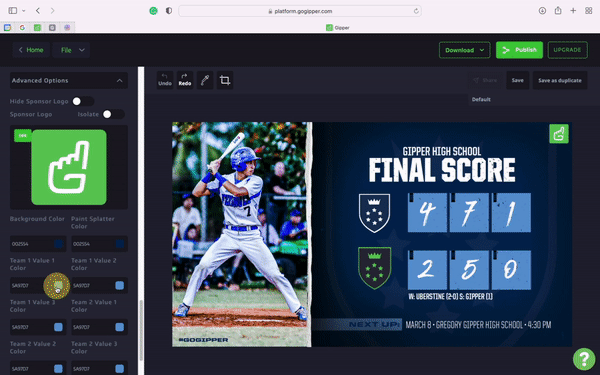 Gipper Tips & Tricks
Thanks for reading and we hope this was helpful! If you have any questions, please contact our Support Team via email at: support@gogipper.com, use the green Help button in the Gipper Platform, or call our support phone line at (929) 207-8459!