Instagram Stories are 24-hour photos or videos (up to 15 seconds) shared at the top of the app instead of being displayed in the feed. Unlike ordinary posts, Stories let you interact with your followers through DMs, stickers, filters, and more!
This article will cover:
Publishing from Gipper to Stories

How to create a Story using your Gipper design
Can I publish my design from Gipper to Instagram Story?
Yes and No.
NO: Instagram does not allow third parties (like Gipper) to publish directly to Stories.
This is the same for Facebook Story and was the same when Twitter had a feature called Fleets. It all has to do with the social media platforms' API & their 3rd-party publishing rules.
YES: Story Mode templates can be downloaded and shared to Stories! Downloading allows you to save designs to your device- then posted to Stories natively through Instagram's app.
Here's an example: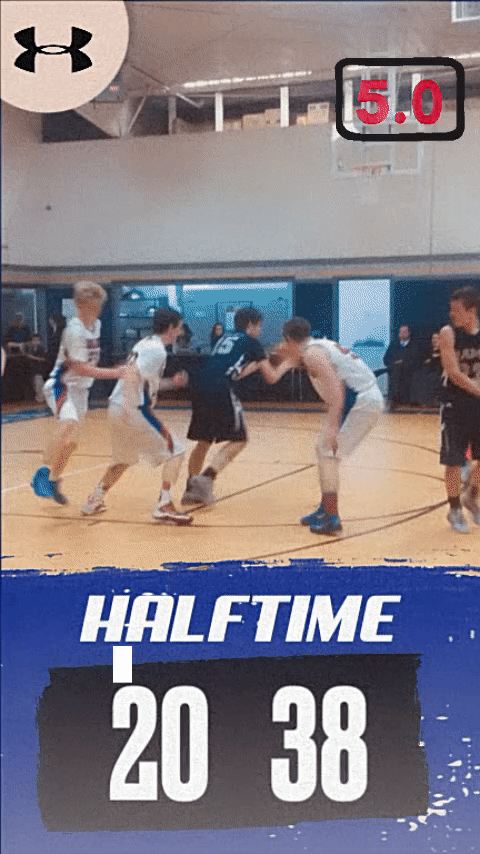 How do I create a Story using my design from Gipper?
Save your design. Click Download then Download mp4 (background video)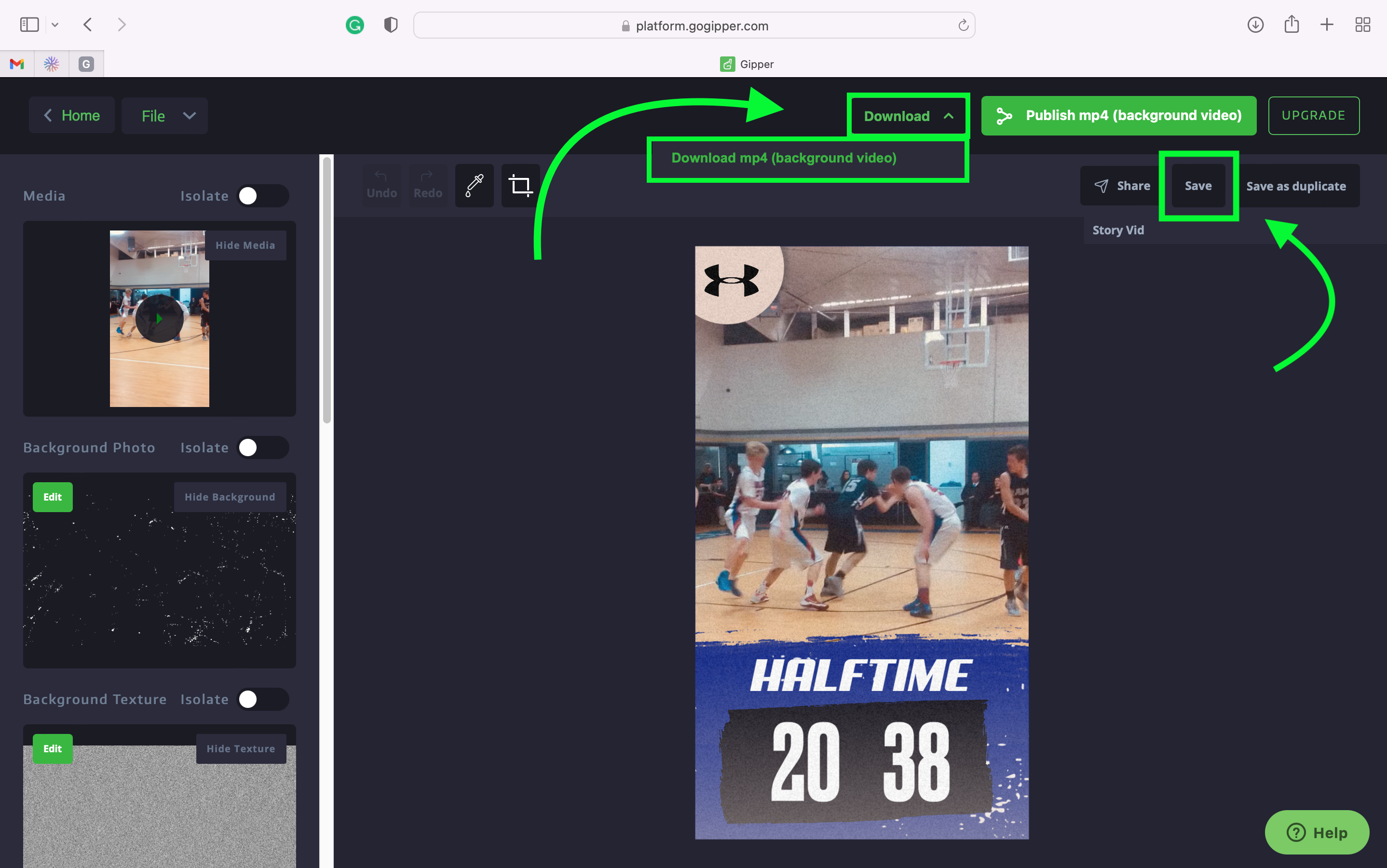 Don't be alarmed if you clicked Publish instead of Download and see this message! It's just a heads-up that Story Mode designs can't be directly published to Instagram.
2. Open Instagram (mobile only). Tap [+] from the Profile or Feed view then select Story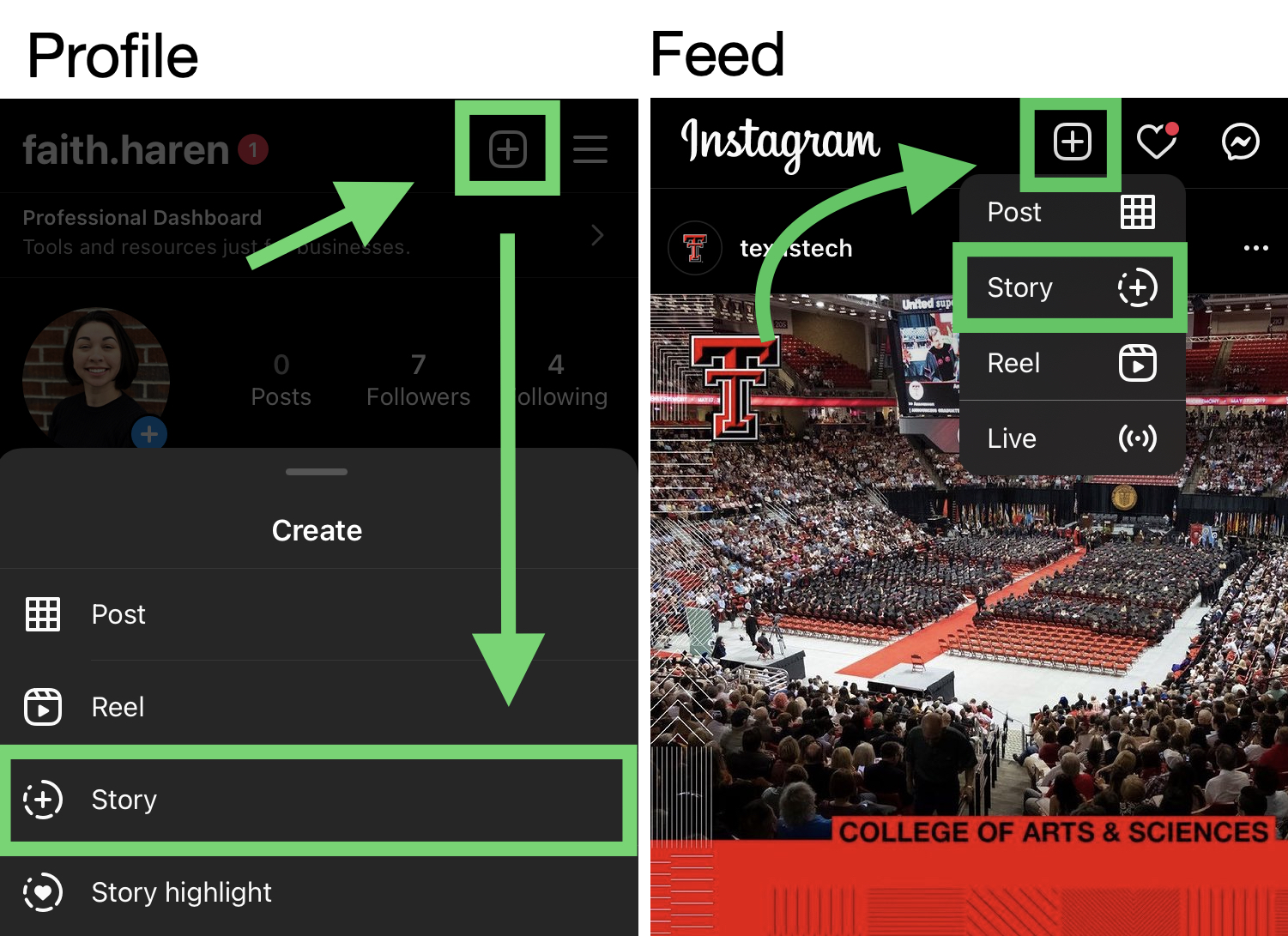 3. Tap Manage then Select More Photos. Choose your saved design(s) and tap Done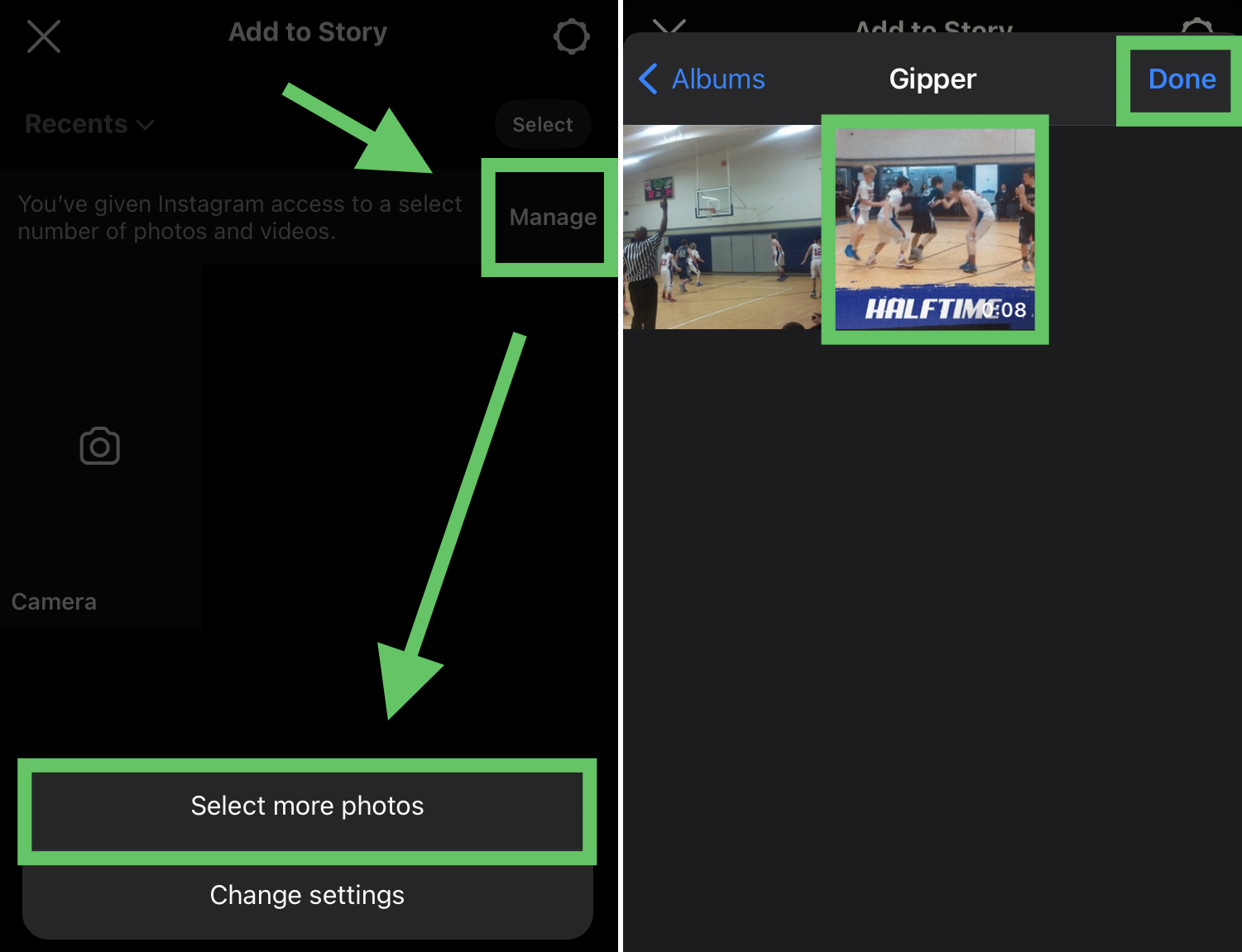 4. Tap on your saved design to edit (see edit menu below) then press Share (→). Tap Done to post.
A colorful ring will appear around your profile picture, and viewers can tap it to see your story. Stories and highlights are not visible from your profile grid. Your profile picture will also appear in a row at the top of your followers' Feeds.
OPTIONAL:
Tap & Hold to select View Options

Add to Highlights = Story will be saved to your profile & does not disappear after 24 hours. Tap the dropdown arrow to Name your Story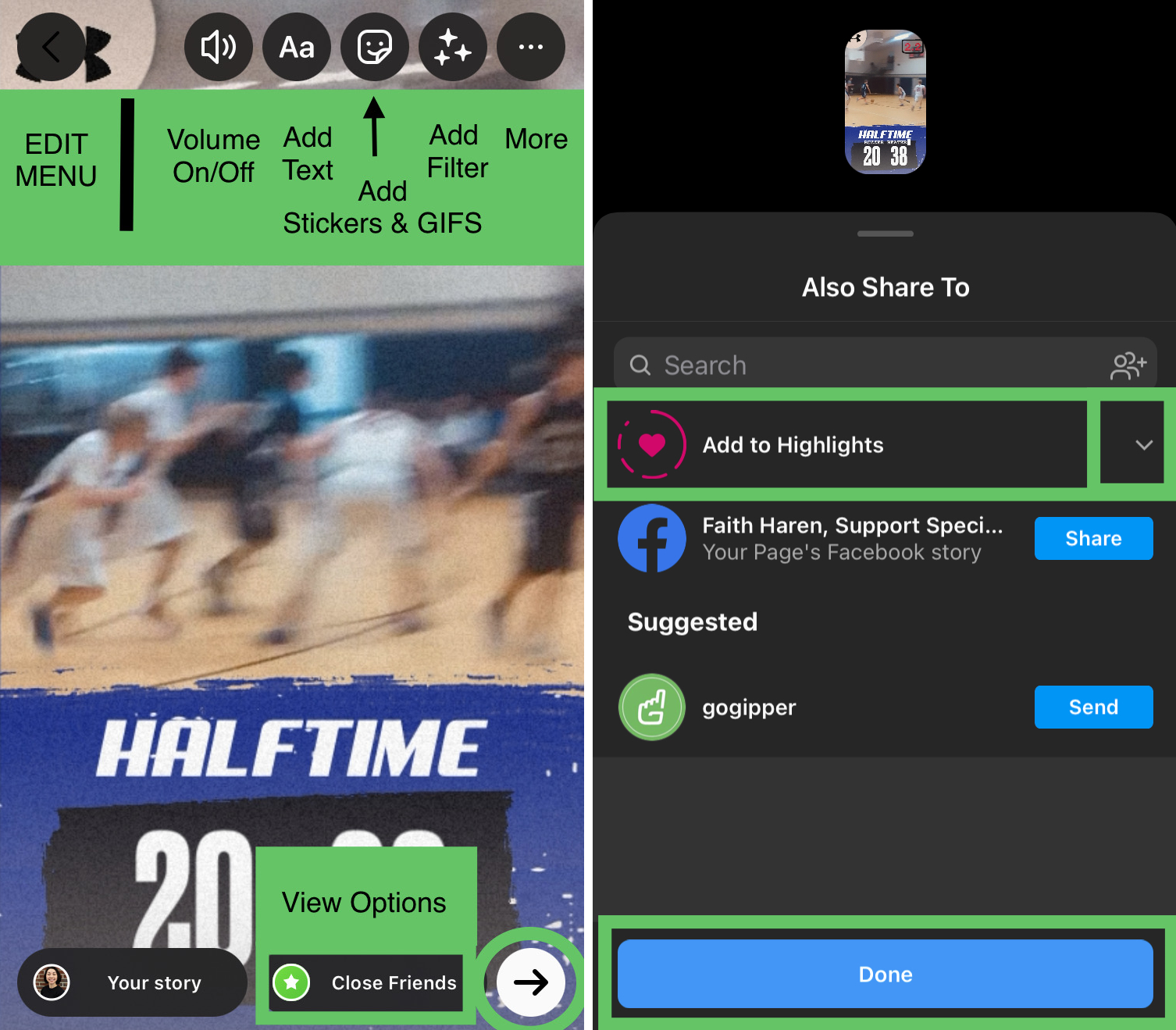 DONE!
Here's an example of how viewers can interact with your Story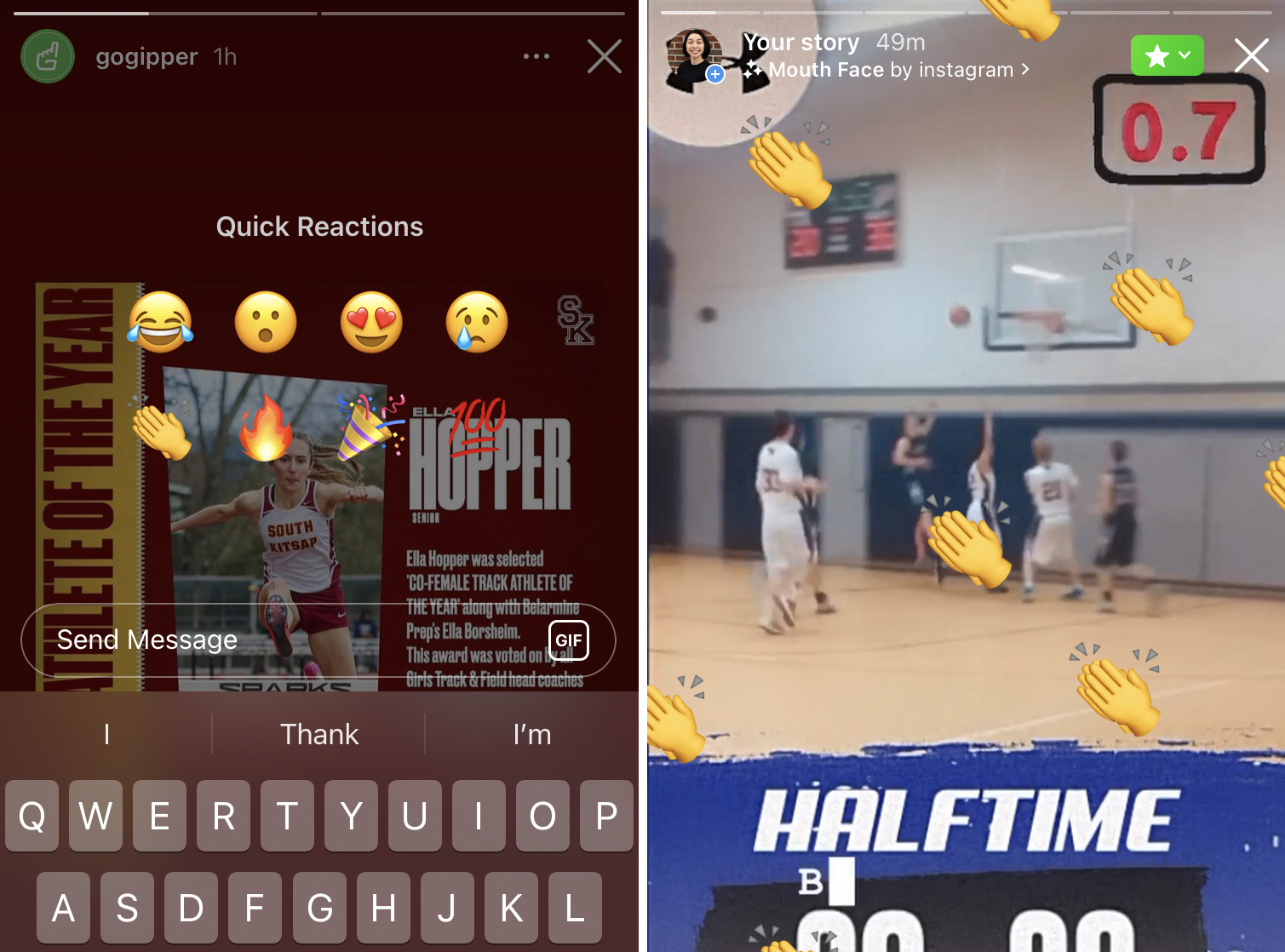 Gipper Tips & Tricks
Combine multiple designs into one Story by selecting them from Photos

Tap and hold a Story to delete it from your Highlights

Open your Story and look for the options at the bottom right (Boost, Highlight, More) to share your design on Facebook Story, send it as a message, add mentions or change settings

Want to keep school and athletics posts separate? You can have multiple Instagram, Facebook, and Twitter accounts linked to Gipper! Just make sure each one is set up as a Business account for direct publishing.

Change a password on Instagram, Facebook, or Twitter recently? You'll need to disconnect and then reconnect those social accounts on Gipper from the settings page (for security). Keep this in mind before scheduling posts!

Learn how to save your Stories as drafts and more on Instagram's Help Center
Thanks for reading and we hope this was helpful! If you have any questions, please contact our Support Team via email at: support@gogipper.com, use the green Help button in the Gipper Platform, or call our support phone line at (929) 207-8459!