Not all reds, greens, and blues are the same. The Eyedropper tool allows you to find out the exact color of any element on a template, helping you easily identify your school or organization's colors. This feature enables you to maintain a consistent and professional brand across all of your designs.
In case you'd prefer to watch rather than read, here is a 2-minute video explaining the process:
Step 1: Using the Eyedropper tool
Once you have opened a template or saved a design that you'd like to edit, click the eyedropper tool found in the toolbar above the canvas (next to the redo button). Move your cursor to the canvas and you will notice the eyedropper tool zooms in to show you every element's color. Click to select the color.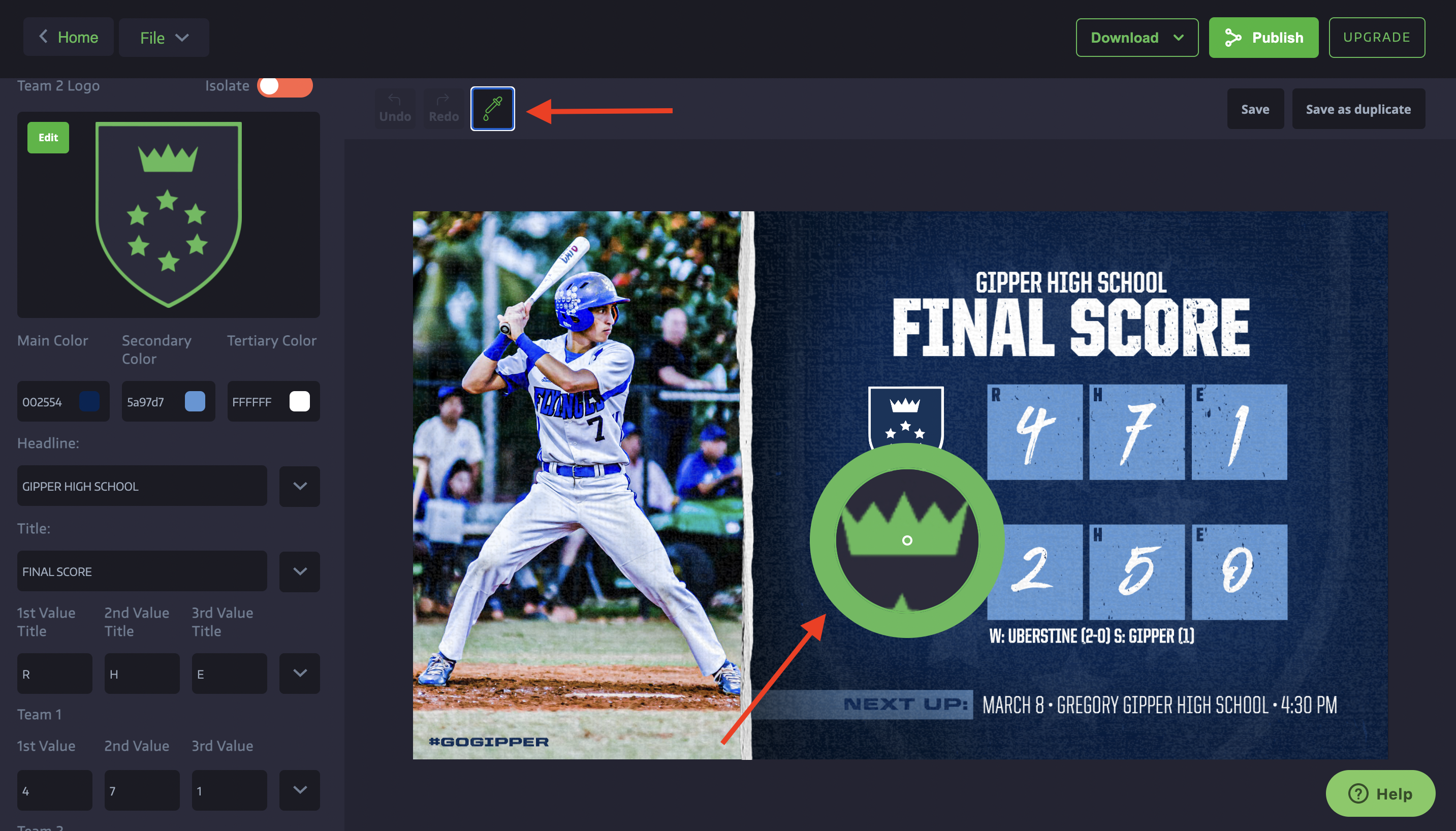 Step 2: Copying the hex code
Clicking an element brings up a box with three fields. Above Cancel and Save to My Colors is the color's hex code- think of it as this specific color's personal ID. Need to share colors with members of your team? Copy your hex codes by clicking the small double-square icon on the right of the hex code box and paste them into a quick email.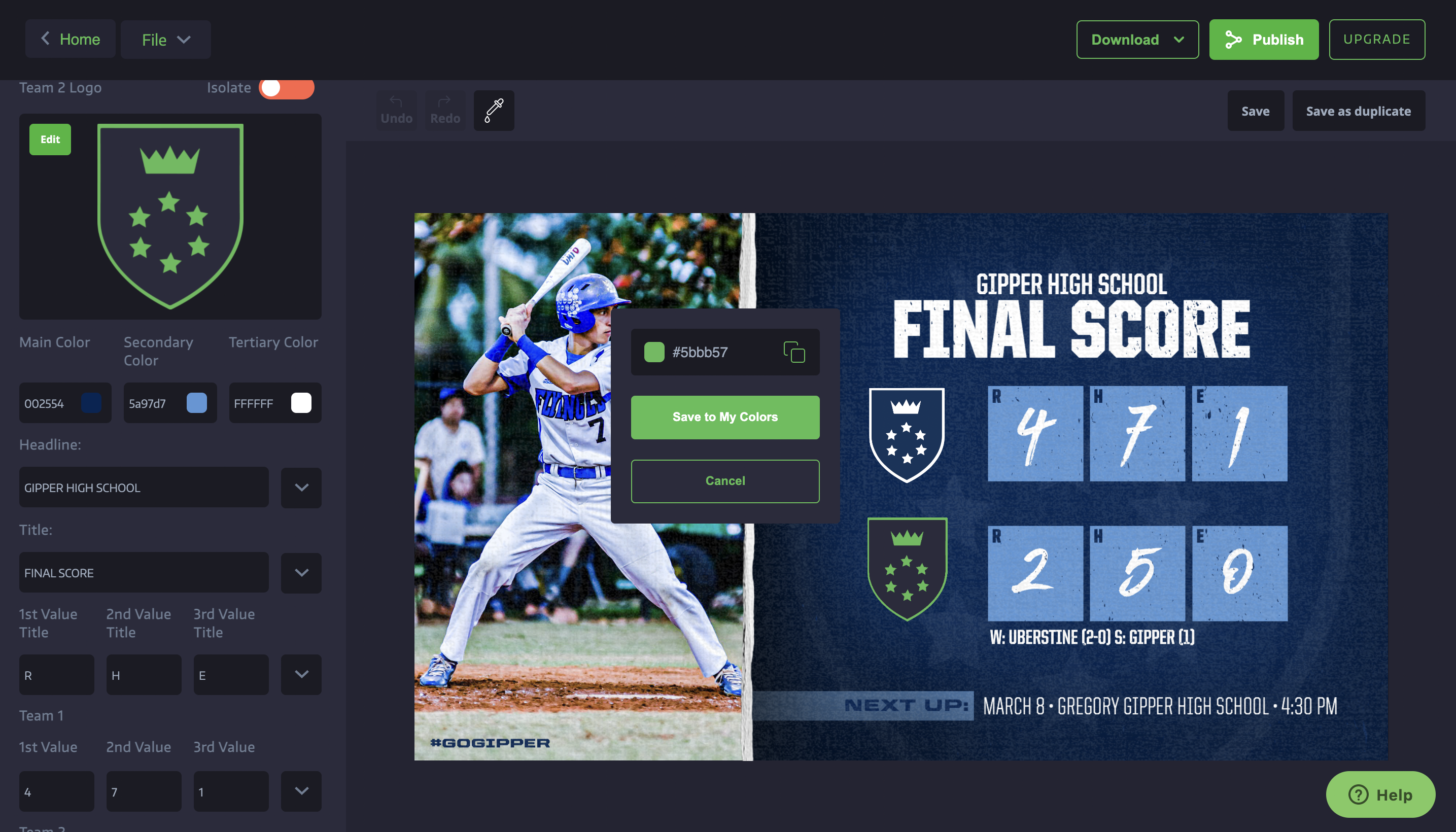 Step 3: Save your colors
Finally, "Save to My Colors" will store your color for immediate use in the editing section of any template. Here is a Help Center article with more information on saving your colors.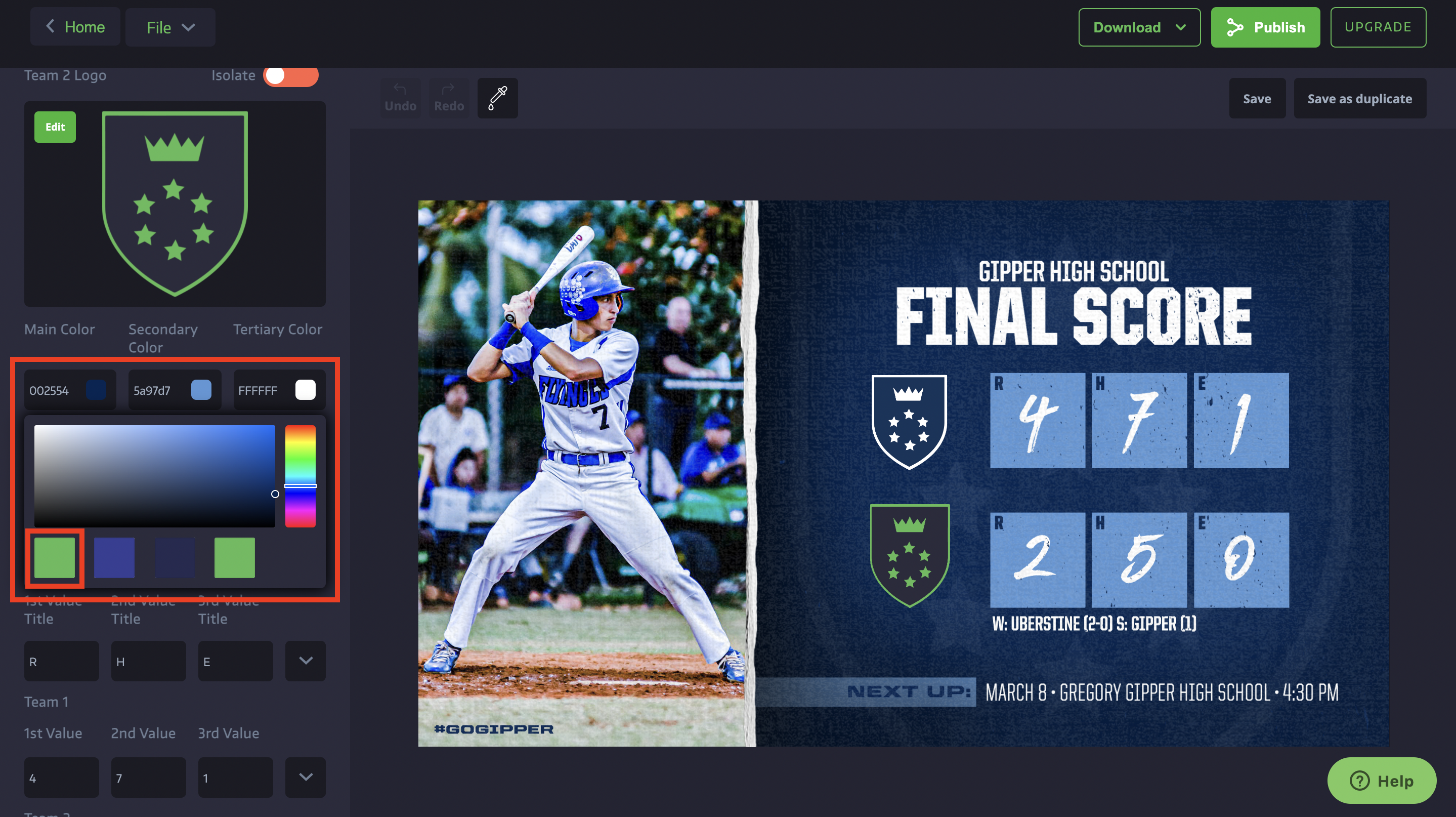 Please note that if you see the message "You currently cannot exceed 10 saved colors", you can delete and replace existing colors from your Settings page.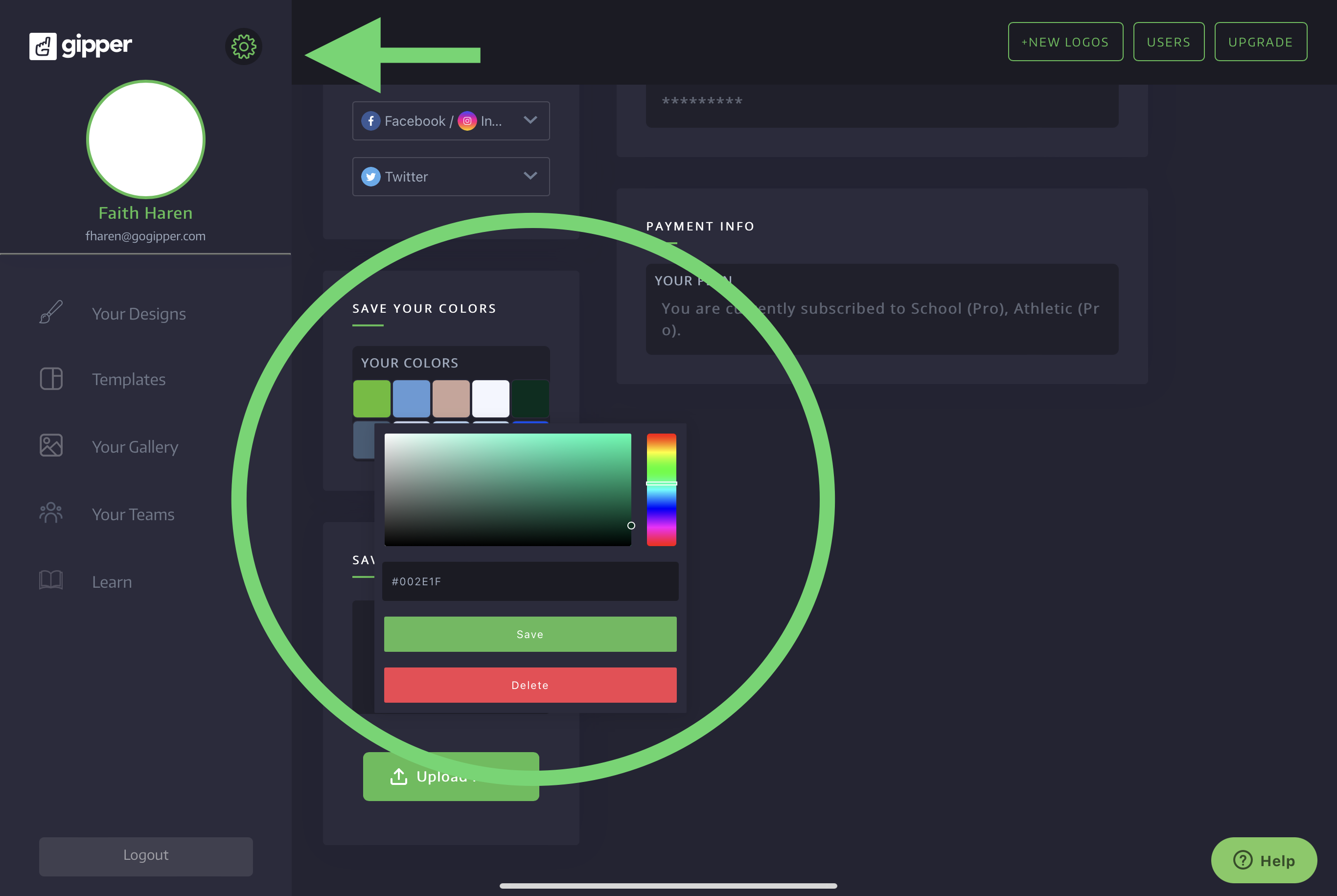 Gipper Tips & Tricks
Use the eyedropper tool to save college colors for commitment designs- your senior class will love it!

Saved colors can be applied to both elements and text on the canvas
Thanks for reading and we hope this was helpful! If you have any questions, please contact our Support Team via email at: support@gogipper.com, use the green Help button in the Gipper Platform, or call our support phone line at (929) 207-8459!