How to Add a Clickable Link to a Caption
Adding a link to your caption is a quick and easy. In fact, it can be done in just two steps! This Tutorial will cover the following topics:
Add a caption to Facebook and Twitter
Add a link in your Instagram bio
In case you'd prefer to watch rather than read, here is a 3-minute video showing the process from start to finish.
FACEBOOK & TWITTER
Step 1: Copy the link
To include the link in the caption, first, you must copy the URL from the appropriate website. Tap on the URL in the search bar, highlight the entire text, and hold down Command/Ctrl + C on your keyboard or right-click select 'copy'.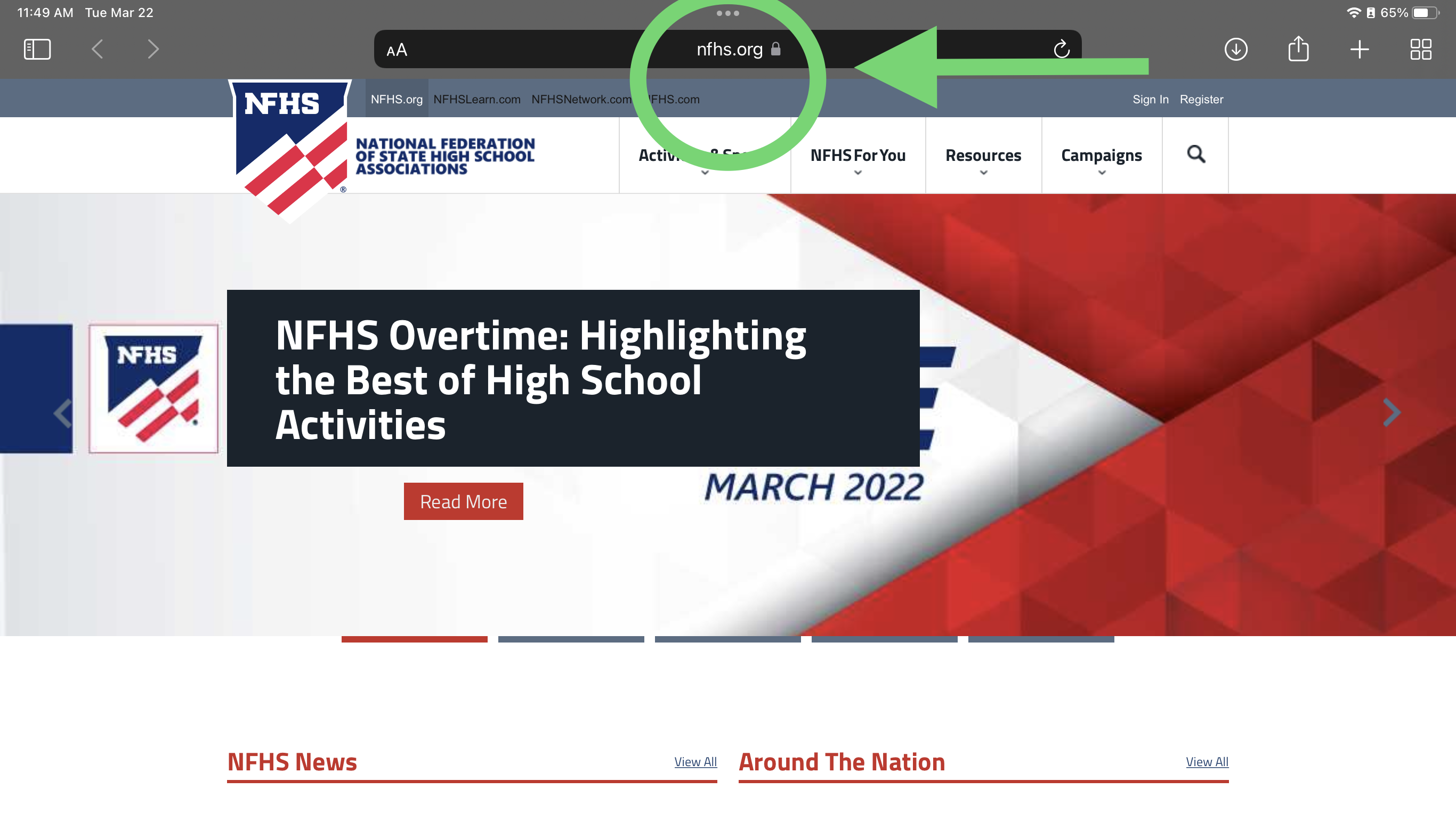 Step 2: Write a caption & paste the link
Return to your design in Gipper. Click the green 'Publish' button in the top right corner of the page when you're ready to share the post (small green triangle on mobile).
Once loaded, the publishing window allows you to add a caption for each of your connected social media accounts. Paste the URL by pressing Command/Ctrl + V on your keyboard or right-clicking and then clicking 'paste'.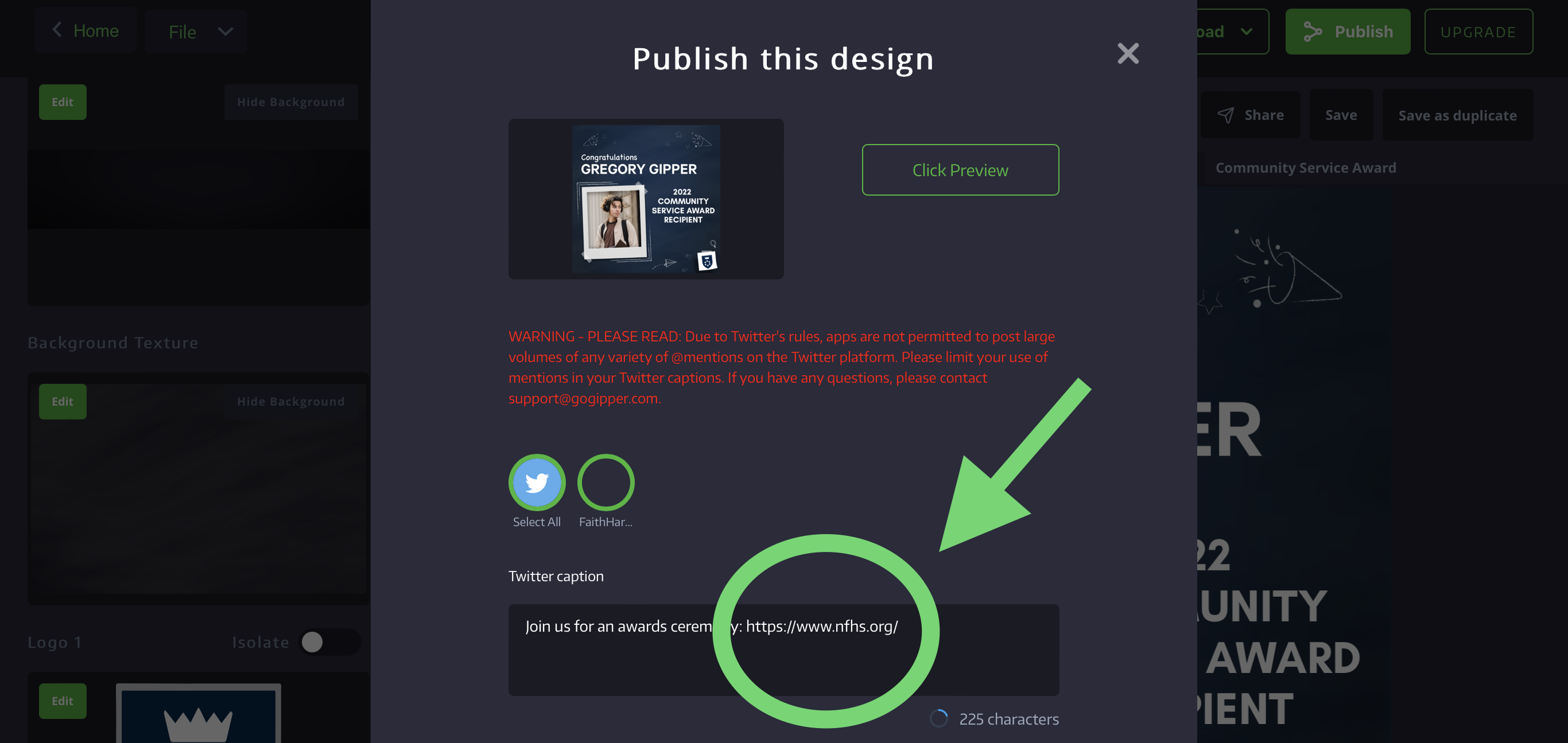 This link will be clickable within the caption of your post on Twitter and Facebook! Click Publish or Schedule for Later.
INSTAGRAM
Instagram does not support clickable links in captions. However, links can be included in your Instagram profile. For this method, you'll write "See link in bio" in the caption of your post.
Step 1: Publish or Schedule Your Design
Save your design and hit Publish. Write your caption, including the phrase, "Link in Bio" then choose Publish or Schedule for Later.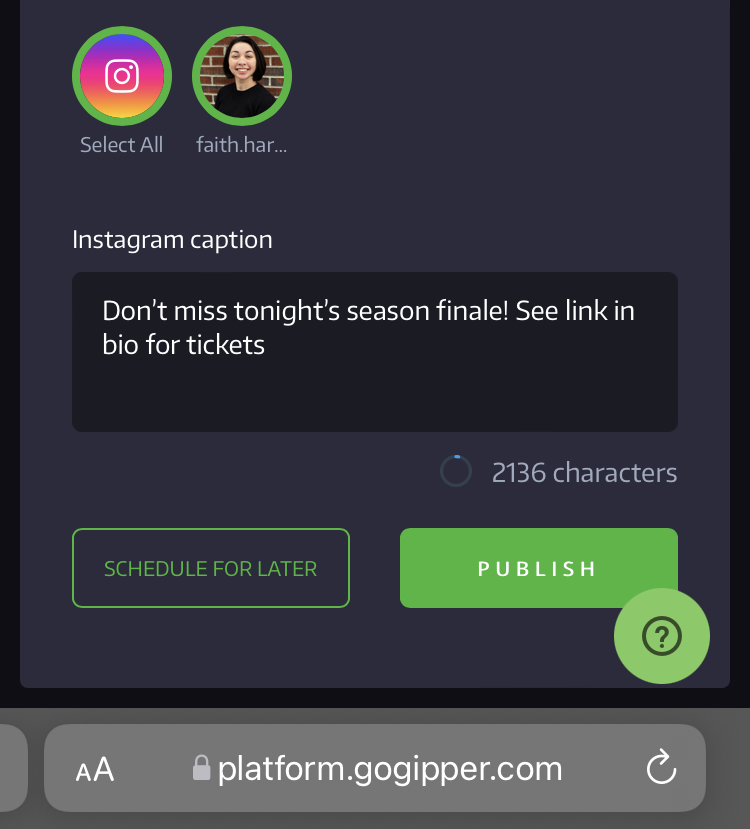 Step 2: Update your bio & paste the link
When your post goes live, update your bio. On your account page, hit Edit Profile. Then paste the link into the Website text box (Command/Control + V) and hit Done. Your link is now clickable on Instagram!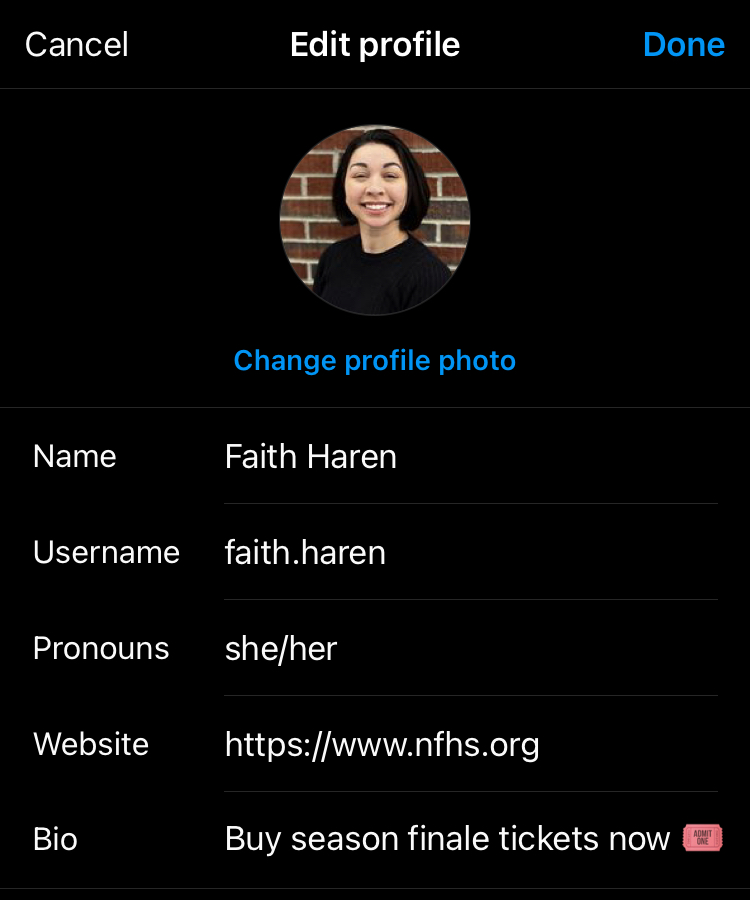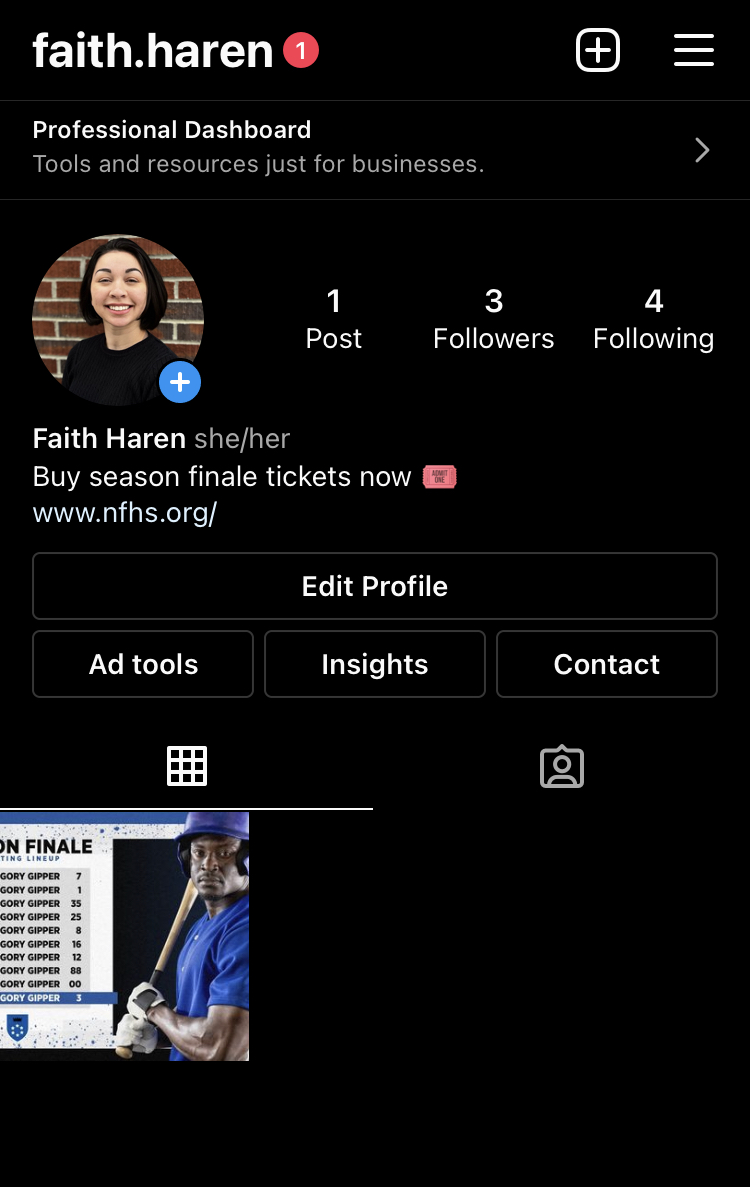 Thanks for reading and we hope this was helpful! If you have any questions, please contact our Support Team via email at: support@gogipper.com, use the green Help button in the Gipper Platform, or call our support phone line at (929) 207-8459!