Spelled something wrong or have a change of plans? It's easy to cancel your scheduled posts on Gipper in seconds! In case you'd prefer to watch rather than read, this video is less than a minute long and covers the entire process.
Step 1: Access your scheduled posts
From your Gipper homepage, navigate to Templates on the left side nav-bar. Then click the green Scheduled Posts button near the top of the page.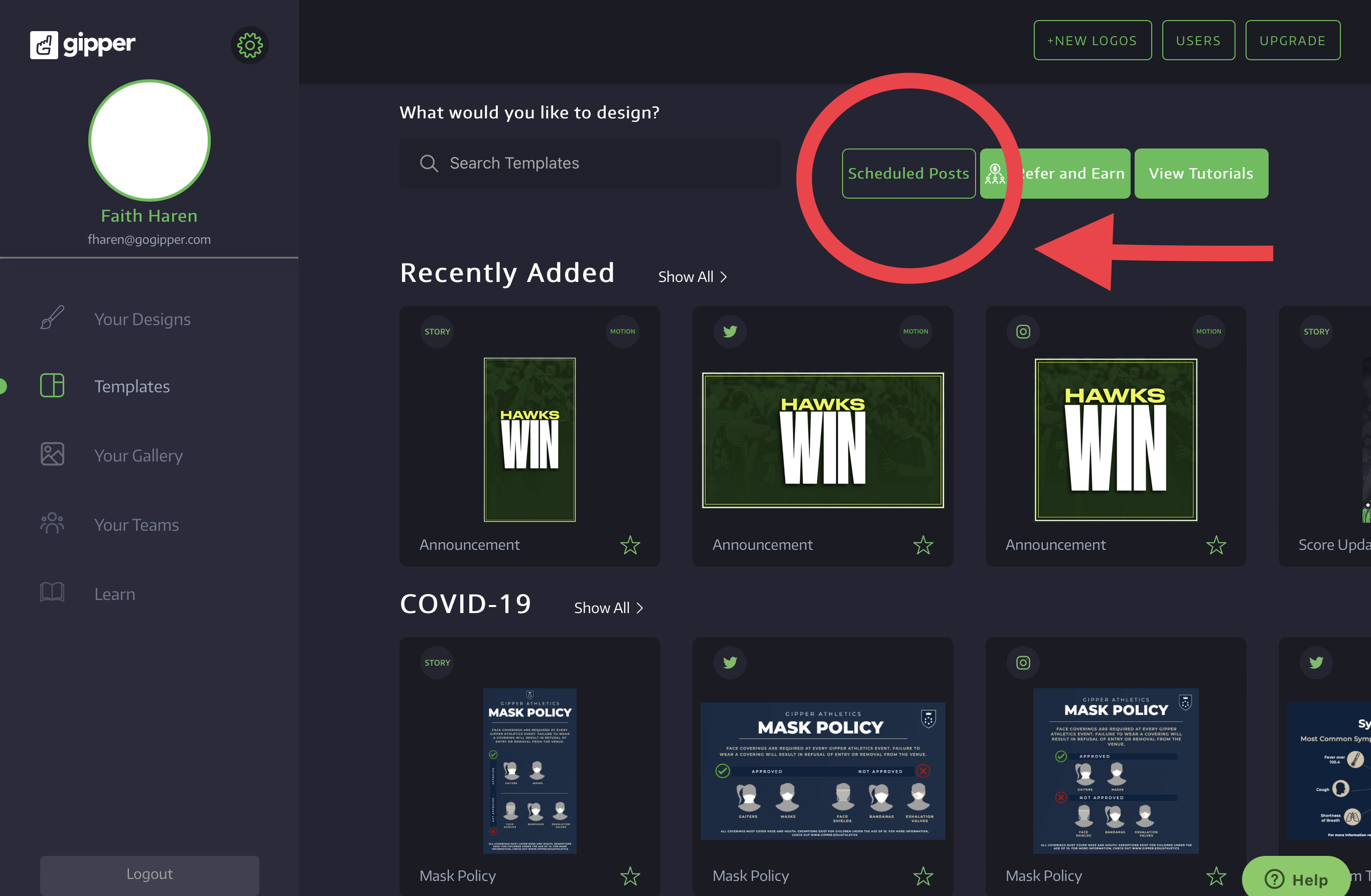 Step 2: Delete your scheduled posts
You can now see the scheduled caption, date, time and platform of any post you that is scheduled to go out in the future. You can preview these posts or simply cancel them by clicking the red trash can icon beside each one.
Note - Clicking the red trash can icon will cancel the scheduled post but will not delete the template or saved design.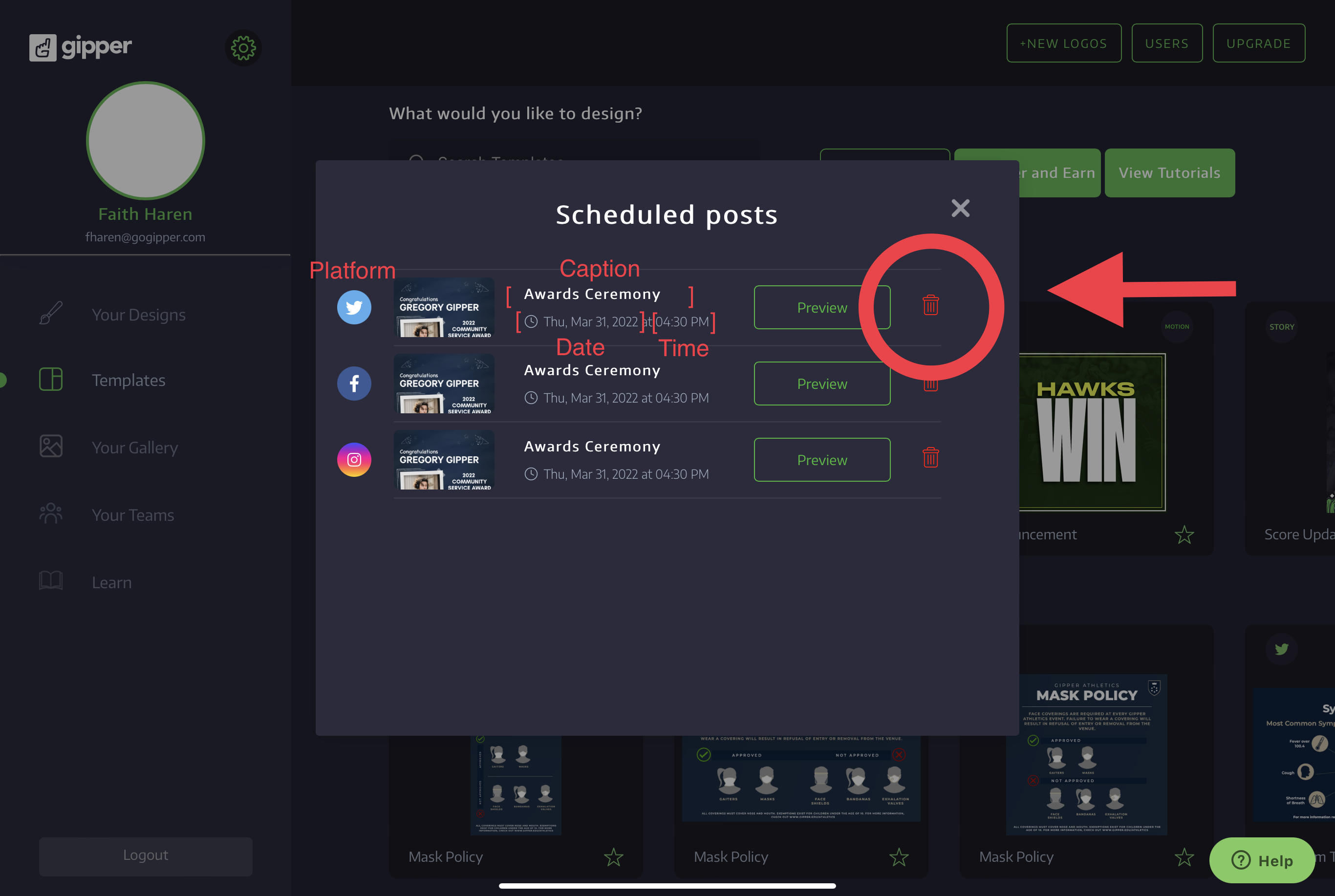 Gipper Tips & Tricks
Want to learn more about scheduling posts? Take a look at How to Schedule Posts!

To schedule or reschedule posts, you must first have your social media accounts linked. Here's how to do it: How to Connect and Publish to Your Social Media Accounts

If you would like to make changes, cancel the posts then go back to the saved design and update them. Then, you can then re-publish the changes made.
Thanks for reading and we hope this was helpful! If you have any questions, please contact our Support Team via email at: support@gogipper.com, use the green Help button in the Gipper Platform, or call our support phone line at (929) 207-8459!