With Gipper's newest tool, you will now be able to crop photo fields right from the canvas in seconds! This is particularly helpful when you want to "trim" or "cut back" an image but aren't sure of the dimensions. This tutorial will walk you through this feature in detail. In case you'd prefer to watch rather than read, here a quick video that will help you understand this in detail:
Step 1: Selecting the image
First, you will have to select the image you'd like to crop. For this, you can directly click the desired image on the canvas.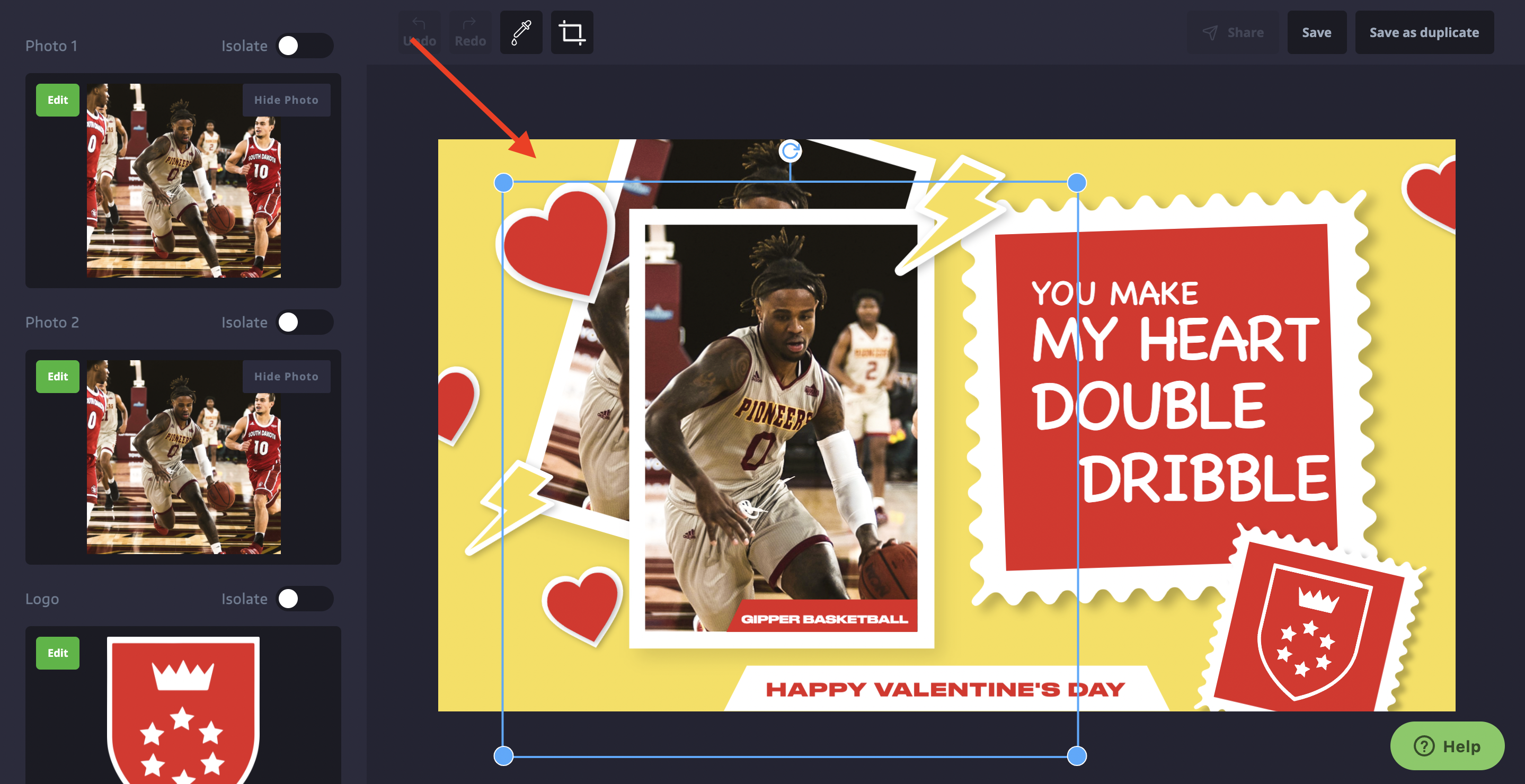 Step 2: Using the crop feature
Once you've selected your image, click the "crop icon" on the top left corner of your graphic (right next to the eyedropper tool). Once clicked, both the icon along with anchor points (edge points) of your selected image will turn green. Drag these anchors to crop your image to a desired dimension.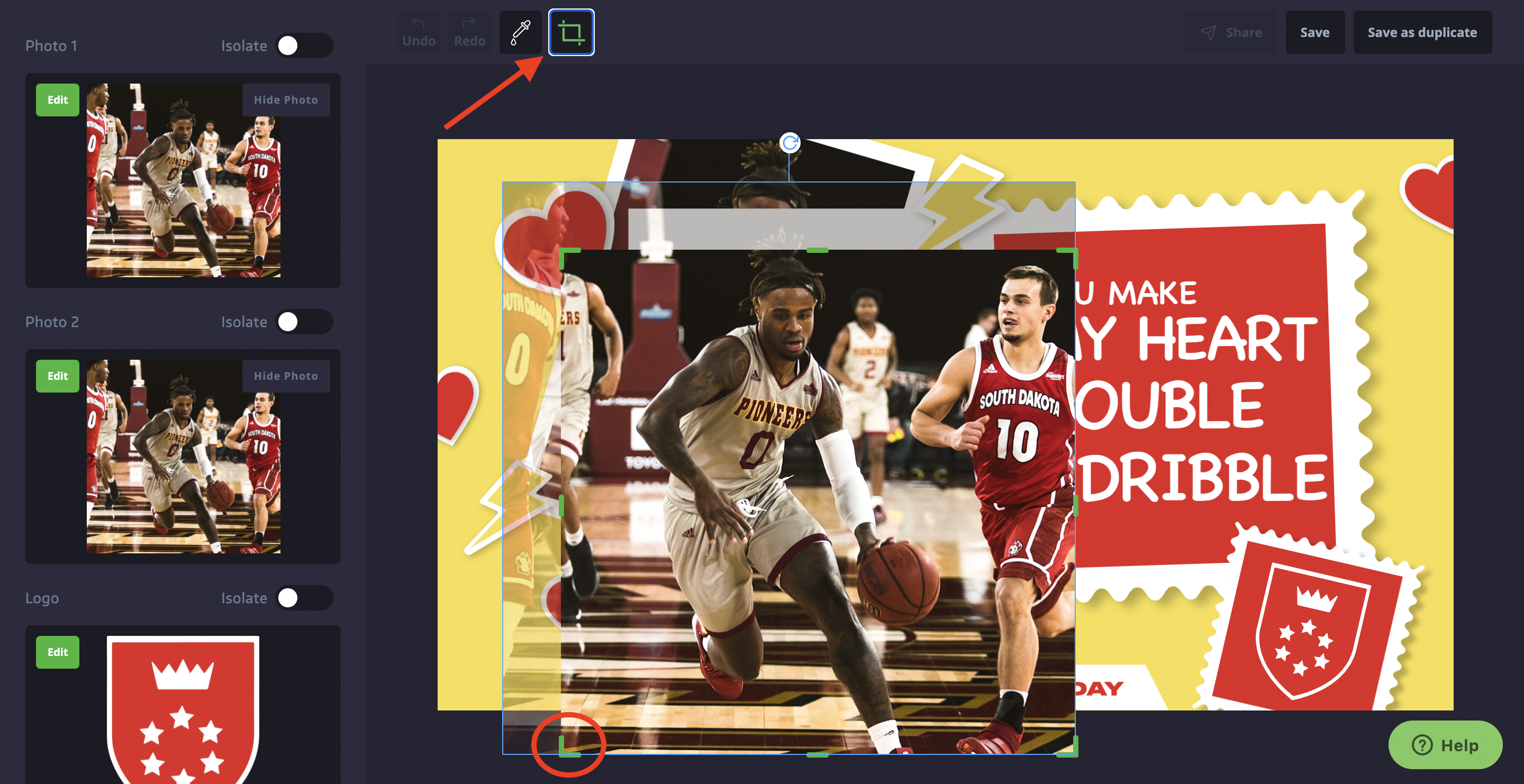 Once done, click enter or on the crop icon and that's it - your image is cropped. Feel free to position it at a desired location on the graphic.
Gipper tips and tricks:
Note that while you are cropping an image, the original picture appears blur. This is to help you check how much of the image you are actually cropping as compared to the original size.
We'd recommend using a high quality image as after cropping, the image can get pixelated.
This tool is only applicable to default images on the screen or the pictures you manually upload including logos. You will not be able to crop any other element such as the hearts and text box in the above example.
Thanks for reading and we hope this was helpful! If you have any questions, please contact our Support Team via email at: support@gogipper.com, use the green Help button in the Gipper Platform, or call our support phone line at (929) 207-8459!