The Gipper platform includes a set of templates, called "Motion Templates," that have motion functionality. The motion functionality allows users to add a preset animation, which will animate certain elements, like photos, text, logos, etc. For example, a logo may slide in, a score may tick up, or photos may swipe up and down. Additionally, you have the option to use "Motion Templates" with the animation or without (as a static graphic).
These are different from video templates as motion templates make use of still images with the preset animations, while video templates make use of mp4 videos that need to be uploaded.
This tutorial will walk you through how to use motion templates in detail. In case you'd prefer to watch rather than read, here a quick video that will help you understand:
Step 1: Choose a template with motion functionality
The cover photo on the Template Dashboard will have a motion icon, indicating that the template has motion functionality. However, you can easily navigate to the selection of motion templates in two ways:
Using the search bar: You can simply type "motion" in the search option and a list of all motion templates will appear.
Motion Label: Templates that have motion will have the motion label on the top right
Motion pack: Scroll down on the template dashboard for the "Motion" category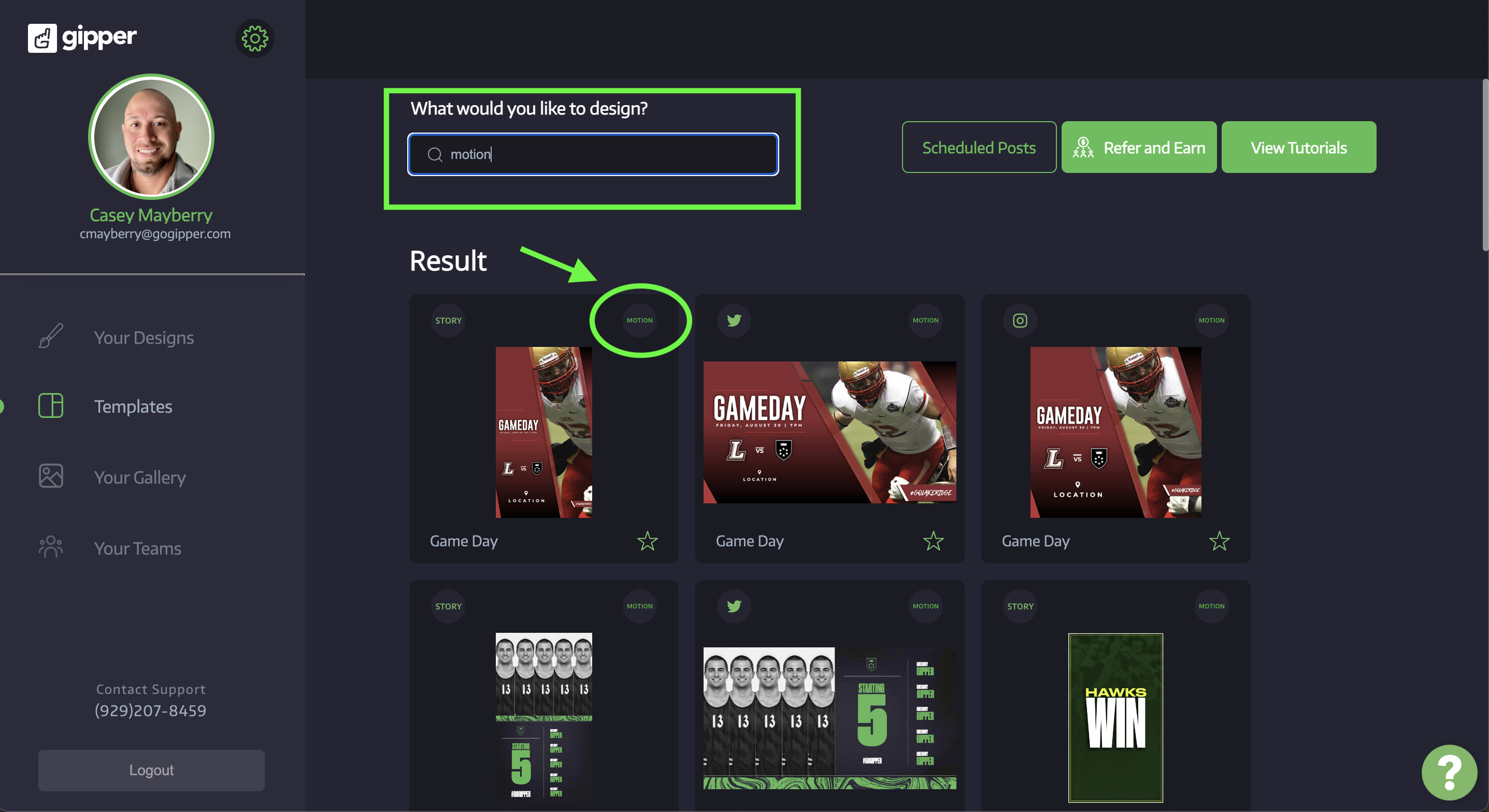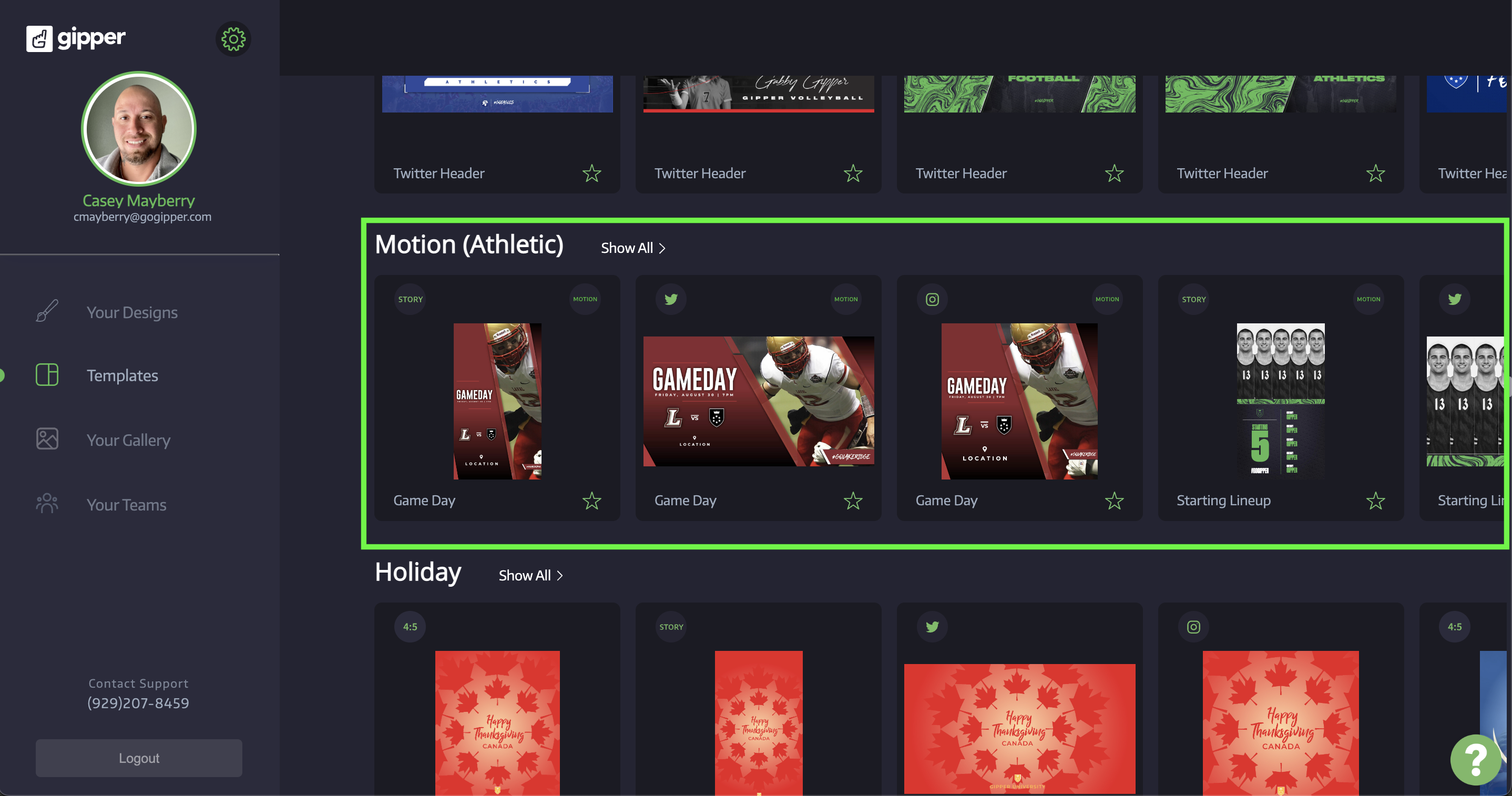 Step 2: Preview the animation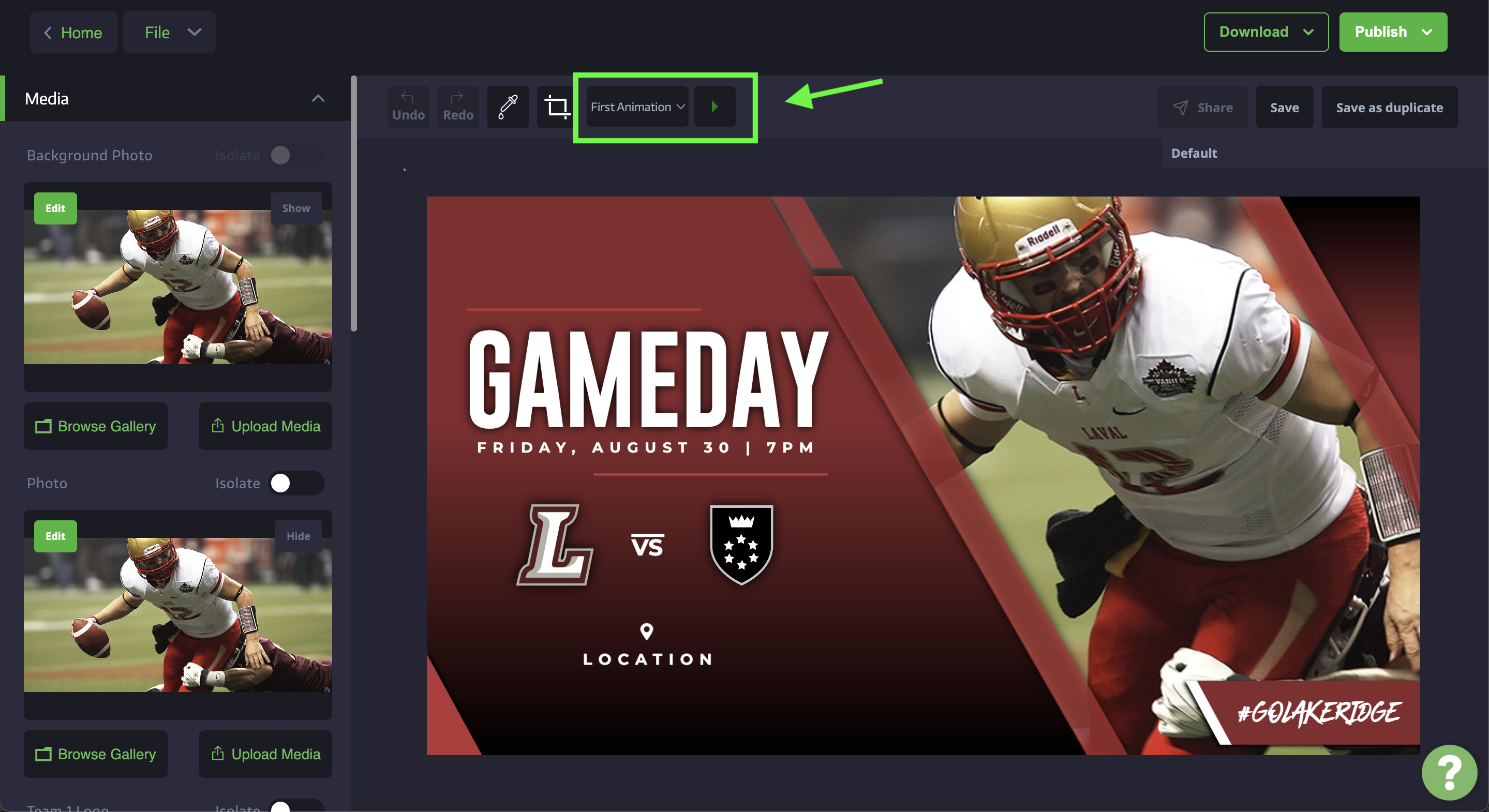 Note: There are some templates where you can change the animation. In the example below, the platform allows you to pick between snow, leaves, and fireworks.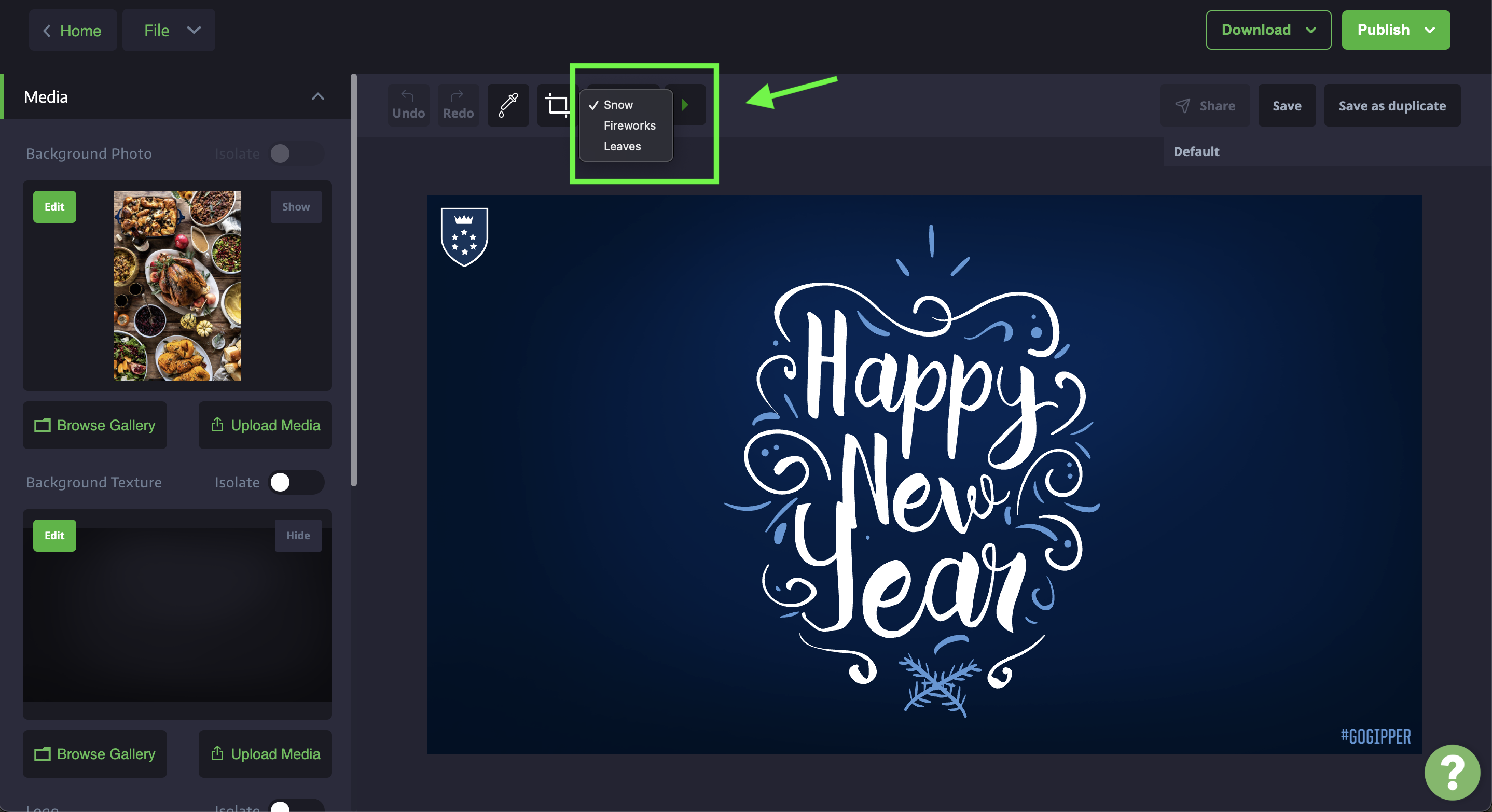 Step 3: Download/Publish the template
If you wish to download the template and post directly to your social media or use it outside of Gipper elsewhere, you have the ability to do so by clicking the download button and selecting Download mp4(as animation video). This will save it as a video file on your computer. Please note: you can download it as a PNG or JPEG file and the design will save just without the motion feature.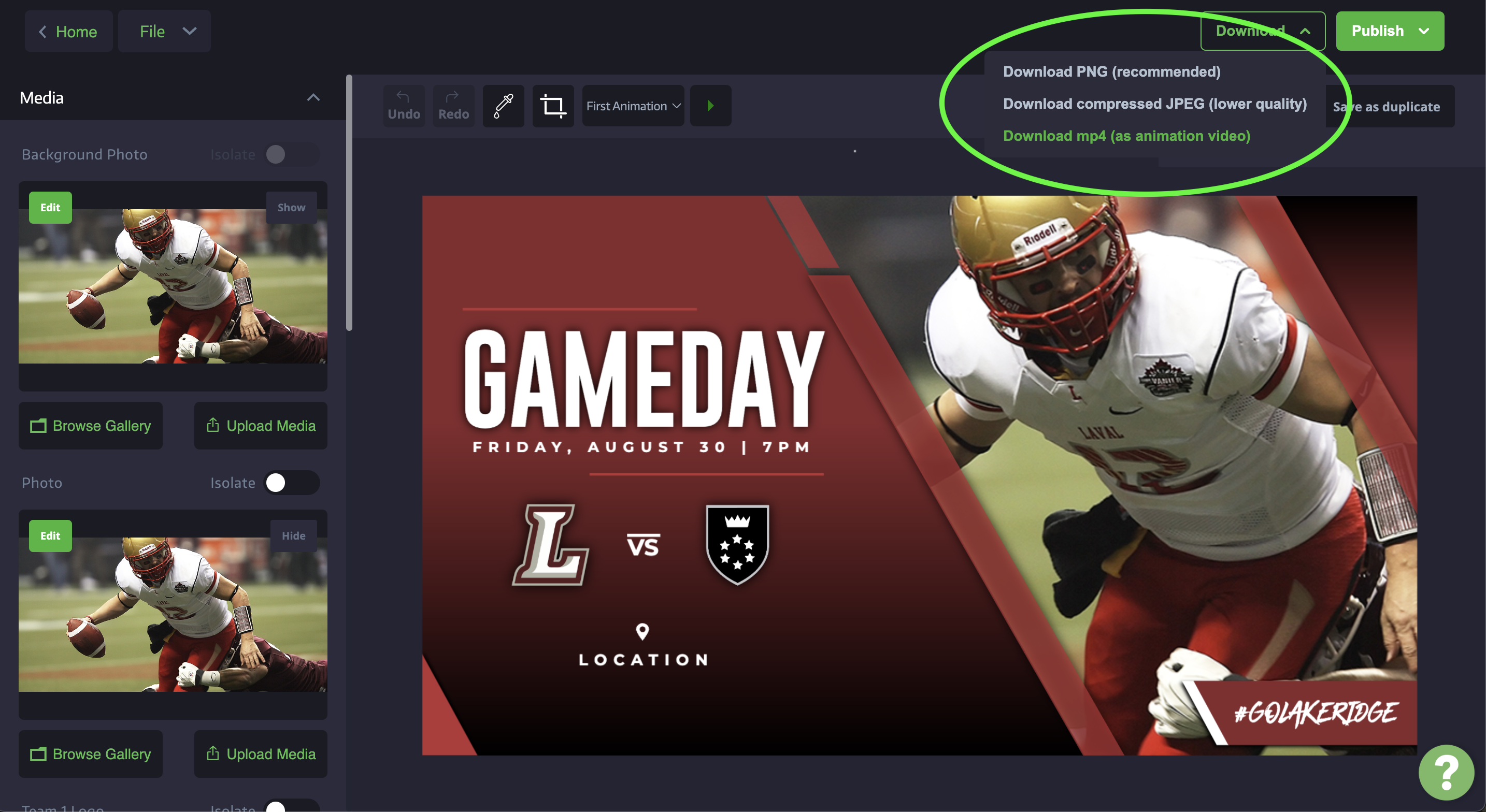 Additionally, you have the ability to post this directly to your social media you have linked in Gipper by clicking the Publish Button. If you wish to post it with the animation/motion you will select Publish mp4(as animation video). If you wish to publish it without the motion feature, you can select Publish.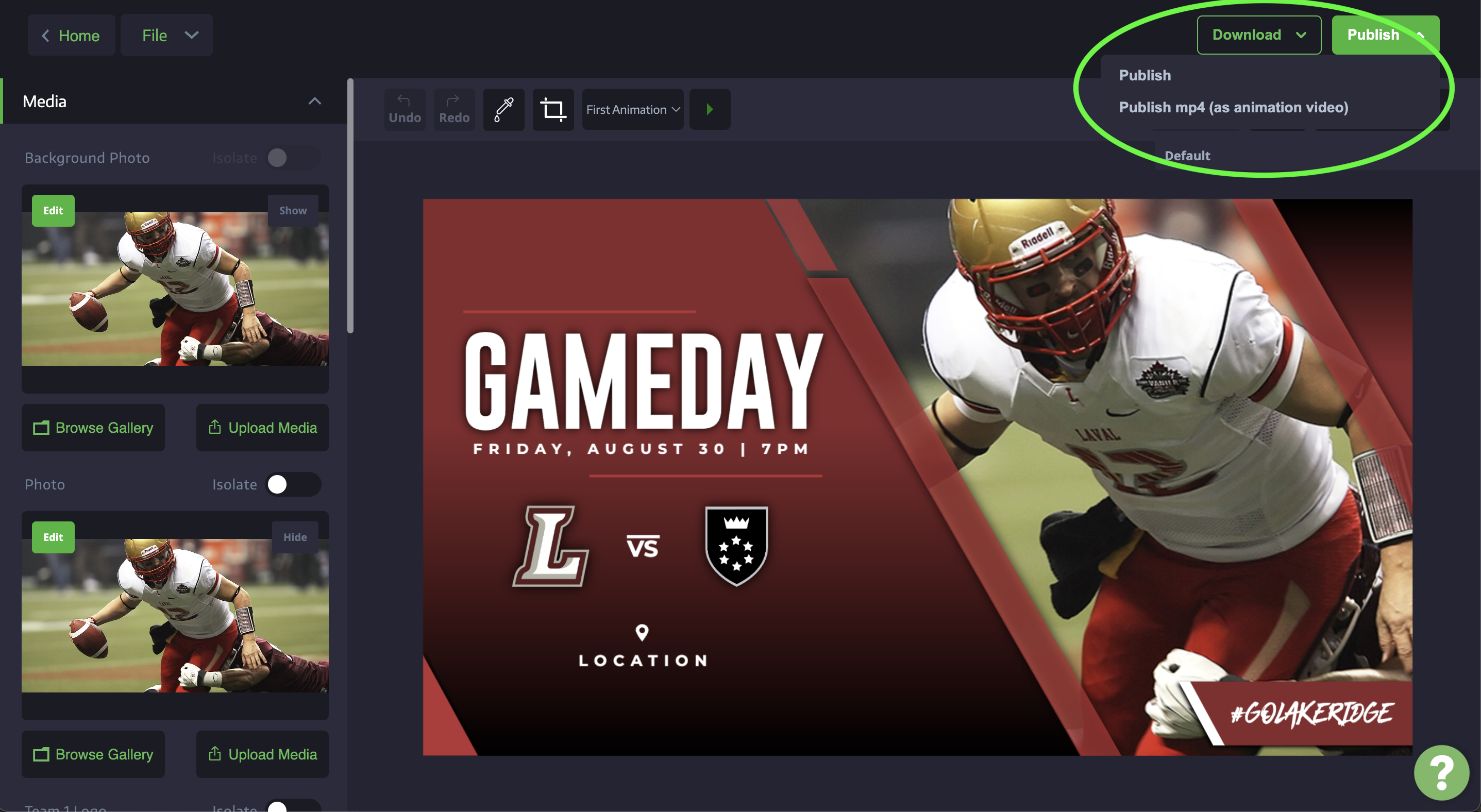 Note:
Do not close or leave the tab while the video is downloading.

Once the video is processed, it will download to your computer.

The video will be downloaded in .mp4 format; however, if you choose the "download as png" or "publish" option, it will be published as a static graphic without any animation.
Thanks for reading and we hope this was helpful! If you have any questions, please contact our Support Team via email at: support@gogipper.com, use the green Help button in the Gipper Platform, or call our support phone line at (929) 207-8459!