This tutorial will help you understand how to quickly change your password via the Account Settings page. In case you'd prefer to watch rather than read, here a quick video that will help you understand this in detail:
Step 1: Vist the setting page on the Gipper Platform and click "change password"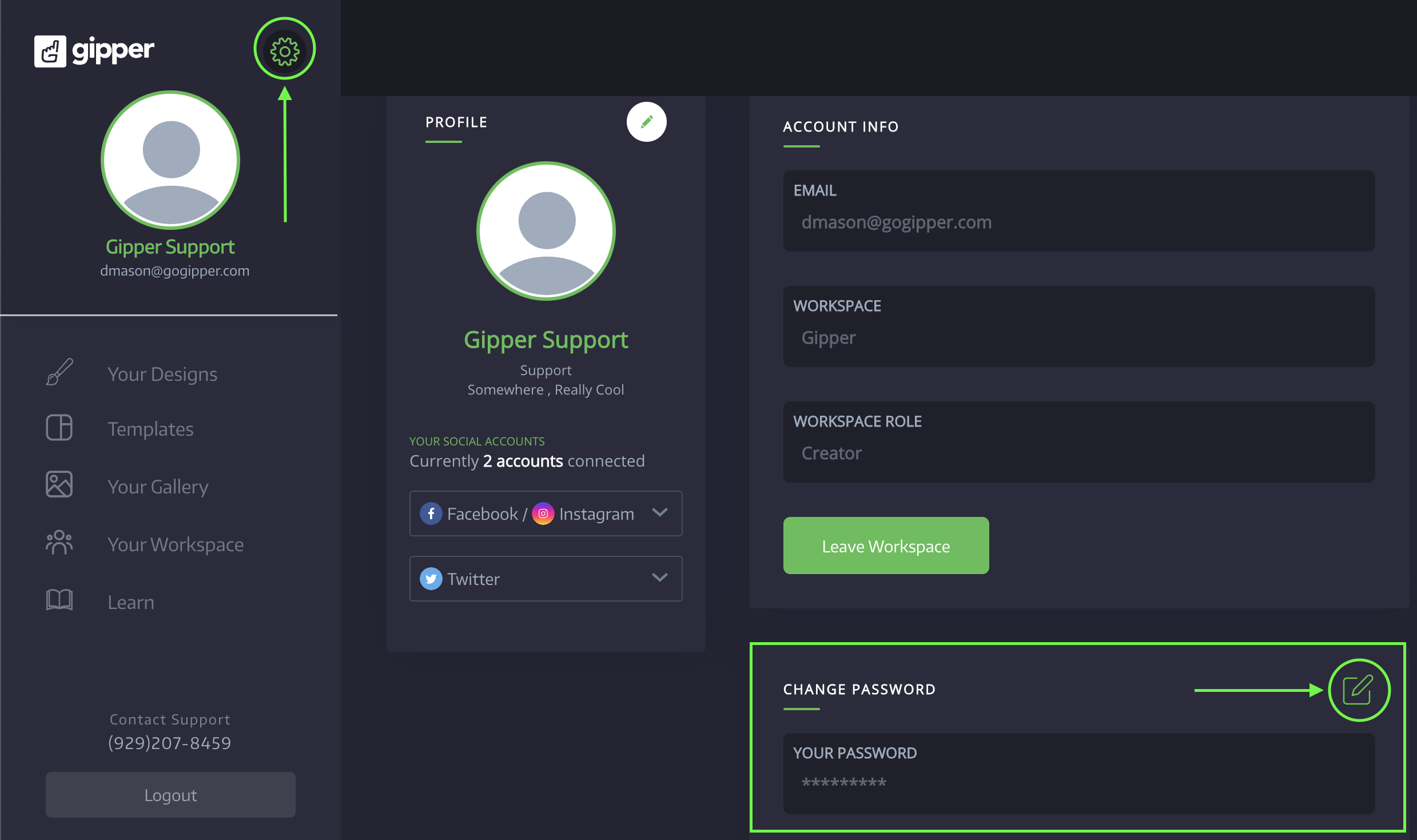 Step 2: Update the password
In the "change password" section" fill the following details:
Your current password.
Your desired new password
Re-enter your new password and click reset password.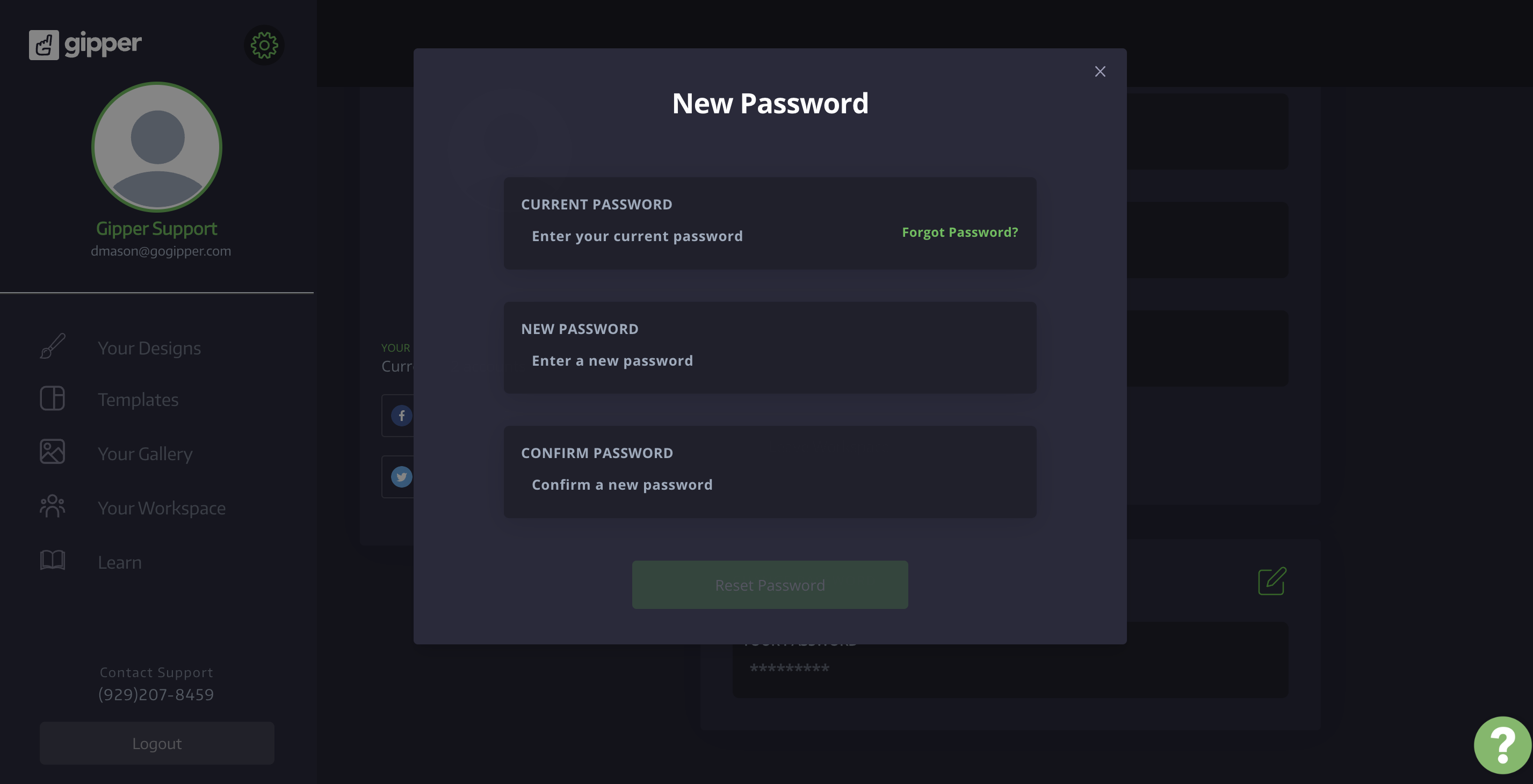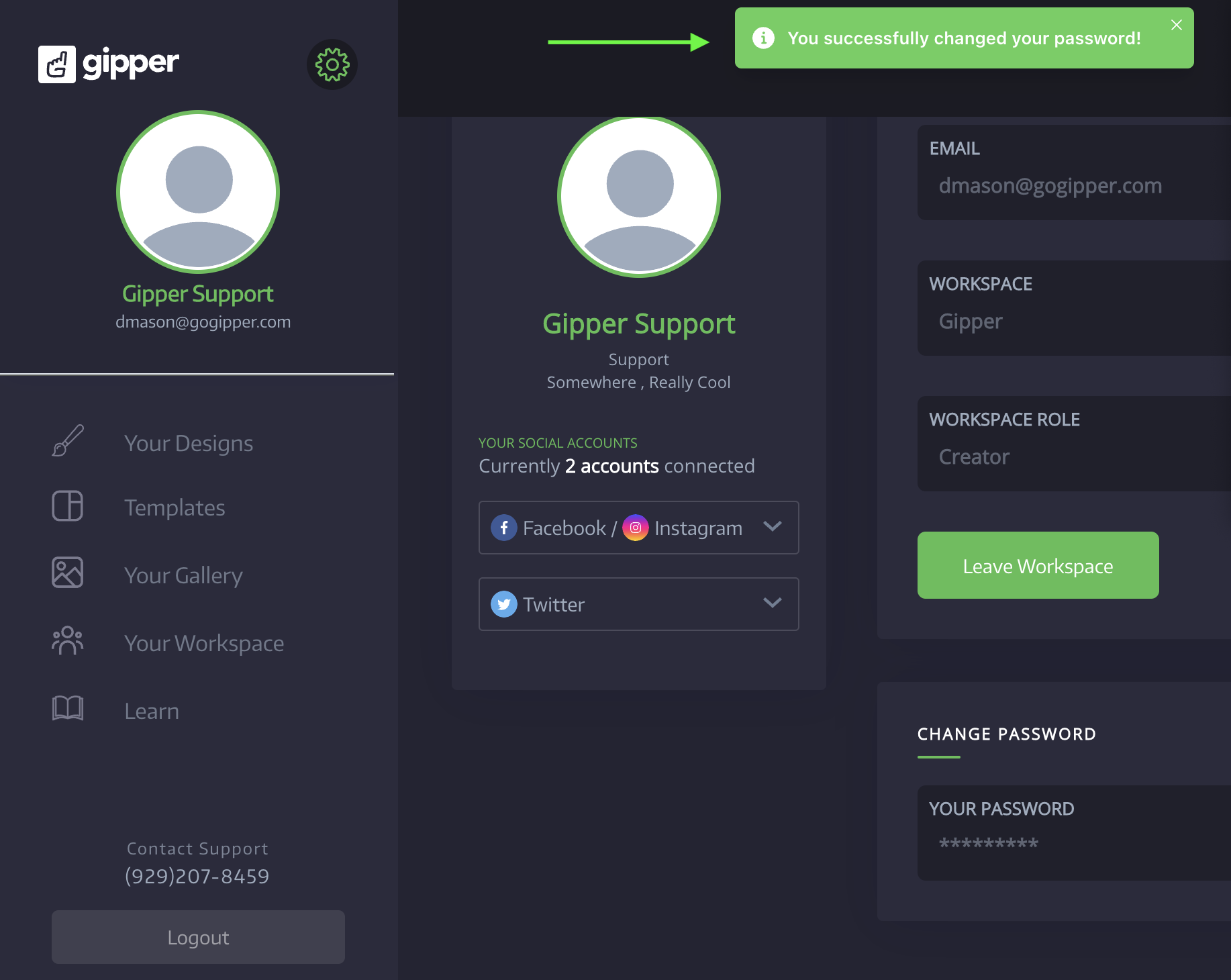 And that's it! Your password is updated!
Note: If you've forgotten your password, you can click the "forgot password" option next to the "current password" field and a link will be sent to your registered email ID through which you can change your password.
Thanks for reading and we hope this was helpful! If you have any questions, please contact our Support Team via email at: support@gogipper.com, use the green Help button in the Gipper Platform, or call our support phone line at (929) 207-8459!