The tutorial below explains how to save a design, then access it for future use!
Here is a quick video n case you'd prefer to watch:
1. Editing the Template
Customize any template with your school colors, photos, logos, and text in the editing section shown below. At the bottom, you'll find Sponsorships. These are no different than regular editing options- they are simply extra details tucked beneath the rest! Read more about them here: What are Advanced Editing Options?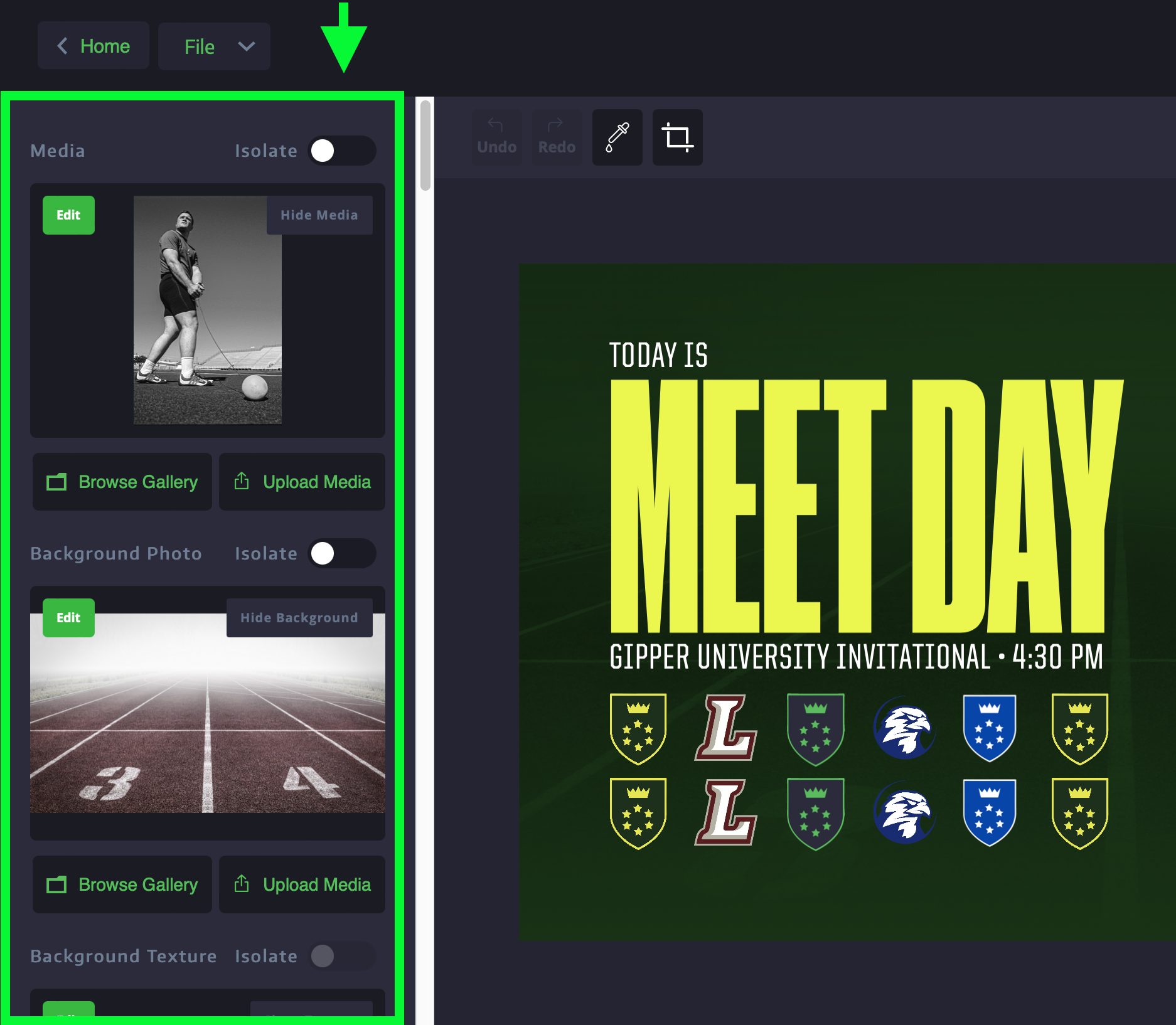 2. Saving the Design
Done editing? The next step is to save your design! There are two ways to save on Gipper. In the "Save" dropdown menu; You can choose "Save" - located at the top right or, you can click "Save as Duplicate". This will create an identical second copy of your design- so instead of starting from scratch, you can whip up a new design with just a few quick edits! Give the design a title and you're done!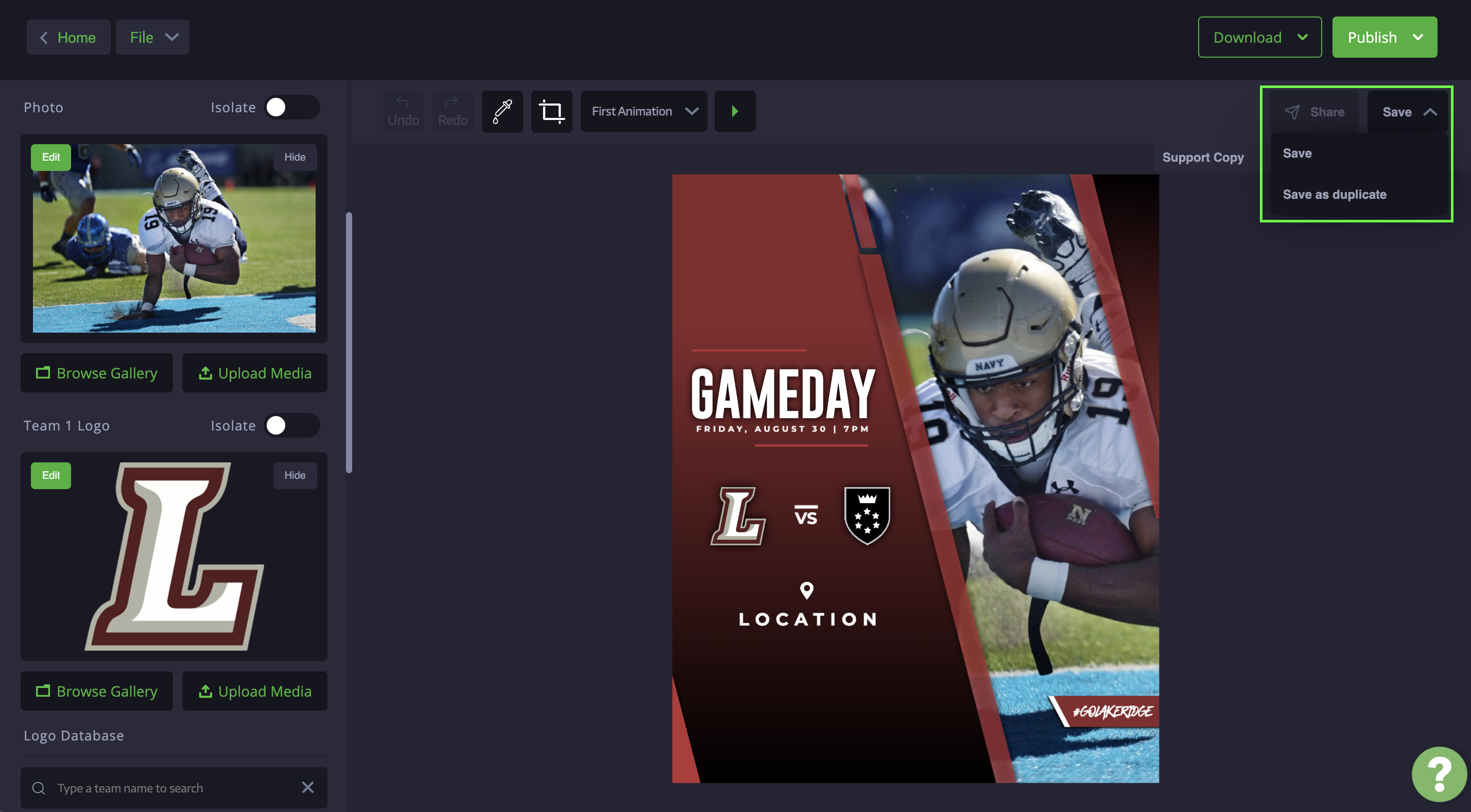 3. Reusing Saved Designs
All saved designs are kept in one convenient location called Your Designs. Saved designs can also be sorted into folders for sharing and organization. To do this, click Create New Folder, give it a name then drag/drop your designs inside. Select multiple designs at a time by hovering over the thumbnails and clicking the checkboxes. To remove, drag/drop designs out of the folder back into Your Designs at the top (it will glow green).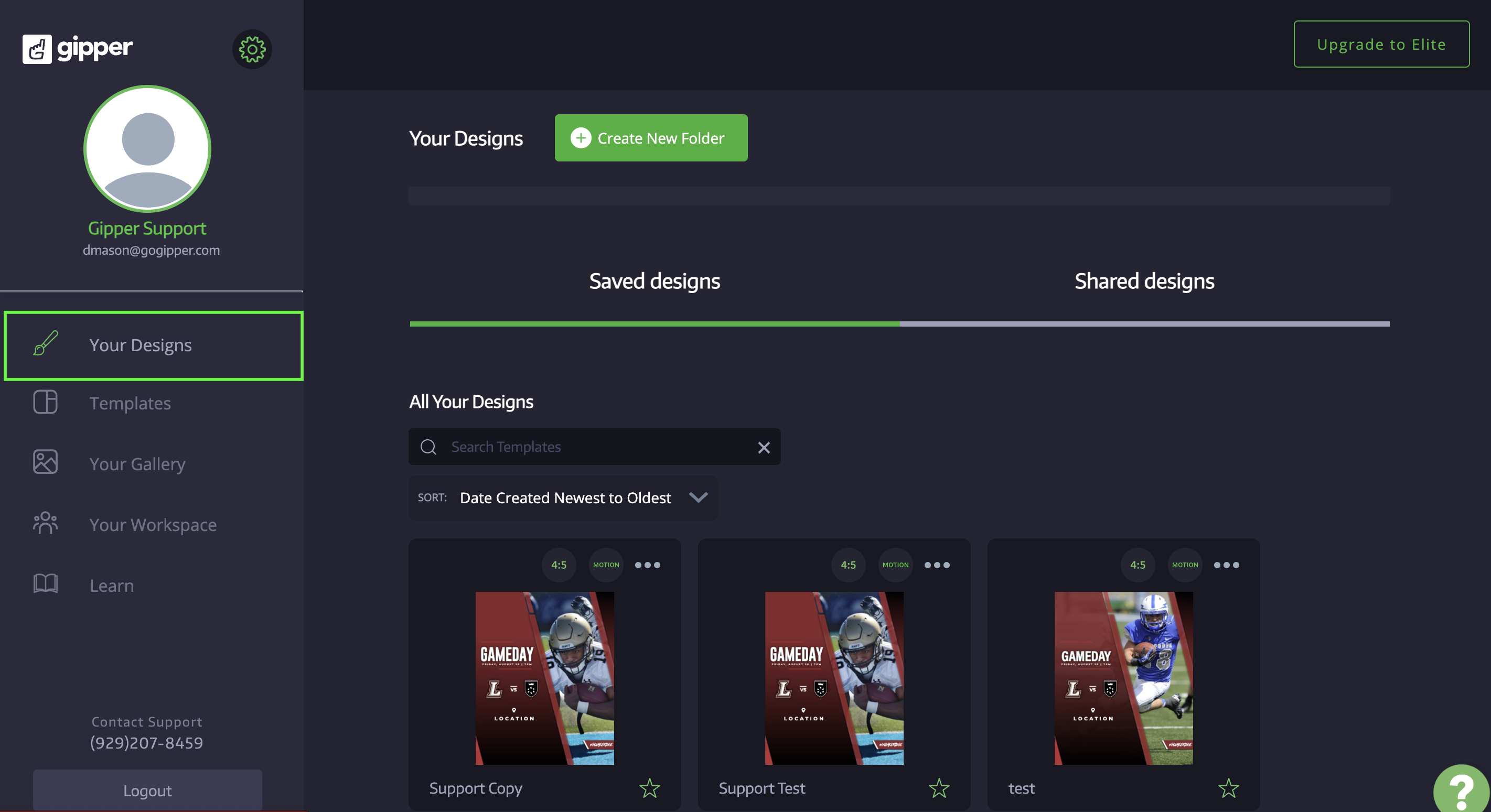 And that is how you save a design in Gipper!
Thanks for reading and we hope this was helpful! If you have any questions, please contact our Support Team via email at: support@gogipper.com, use the green Help button in the Gipper Platform, or call our support phone line at (929) 207-8459!