Scheduling your social media posts using Gipper is a super-easy way to save time and stay ahead. Check out the walkthrough below to learn how!
If you'd rather watch than read, here's a quick video that will show you how to download, schedule and delete a scheduled post:
Scheduling a post:
When in your Design, click the green Publish button in the upper right-hand corner: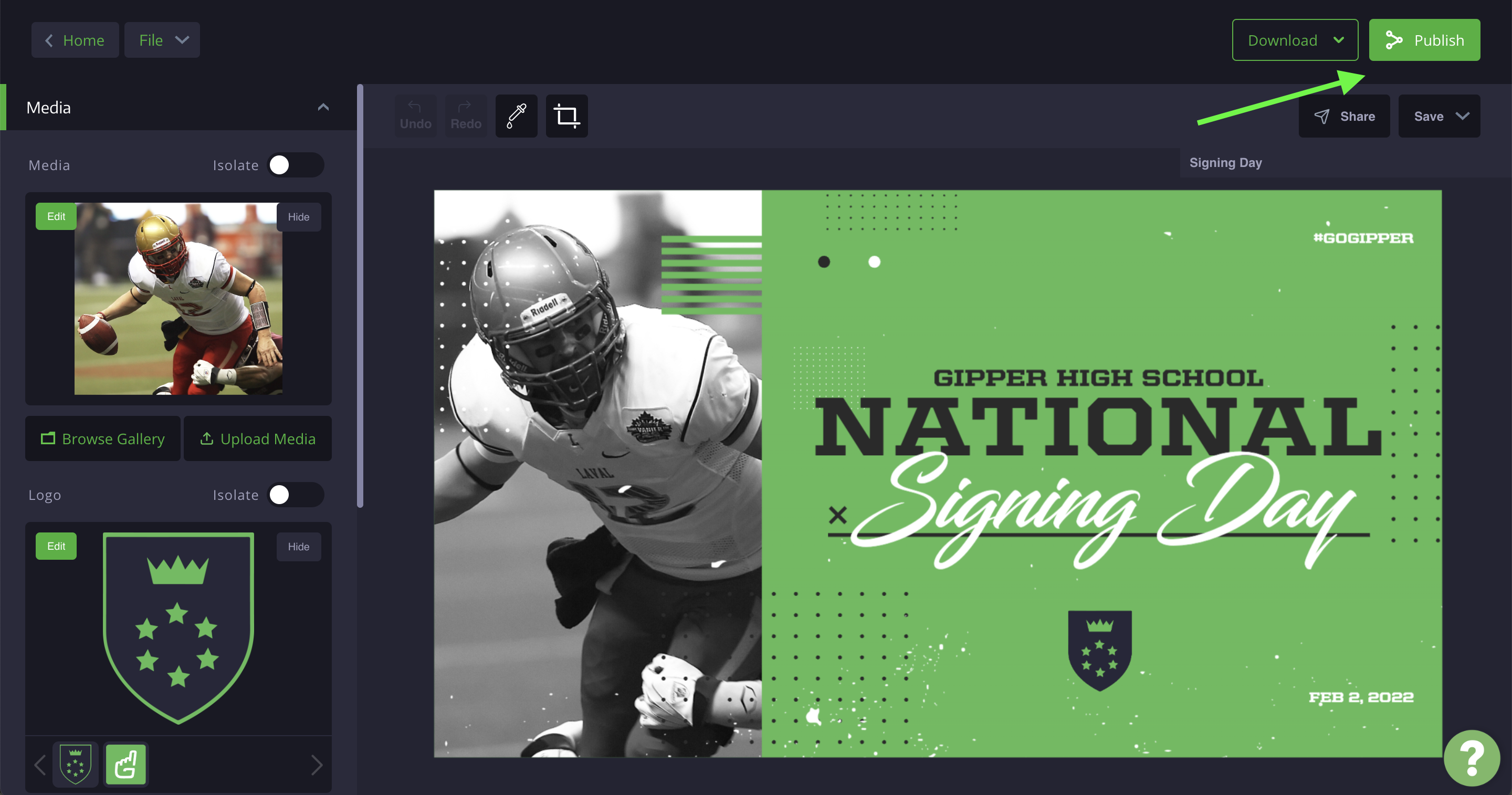 In the pop-up that opens, you want to select the social media platforms(and accounts on each platform that you will want to post to). You can do this by clicking the down around next to each platform name. You also have the ability to "Select All":
Note: To schedule posts, you must already have your social media accounts linked. To learn how to link social media, read this article.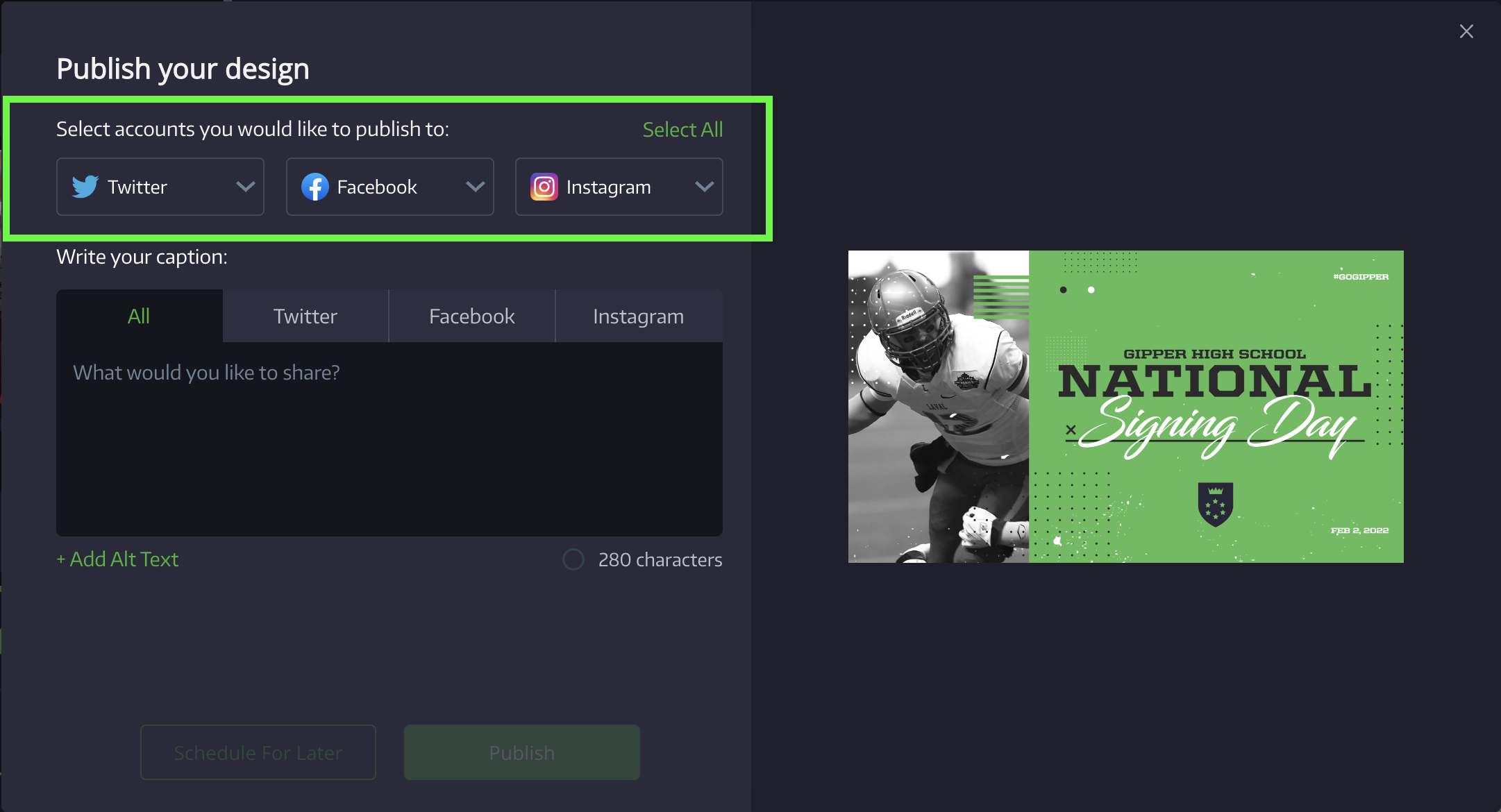 Additionally, you can write a caption to go along with your posts. You can set the same caption for all platforms or click the tab for each platform to set a specific caption: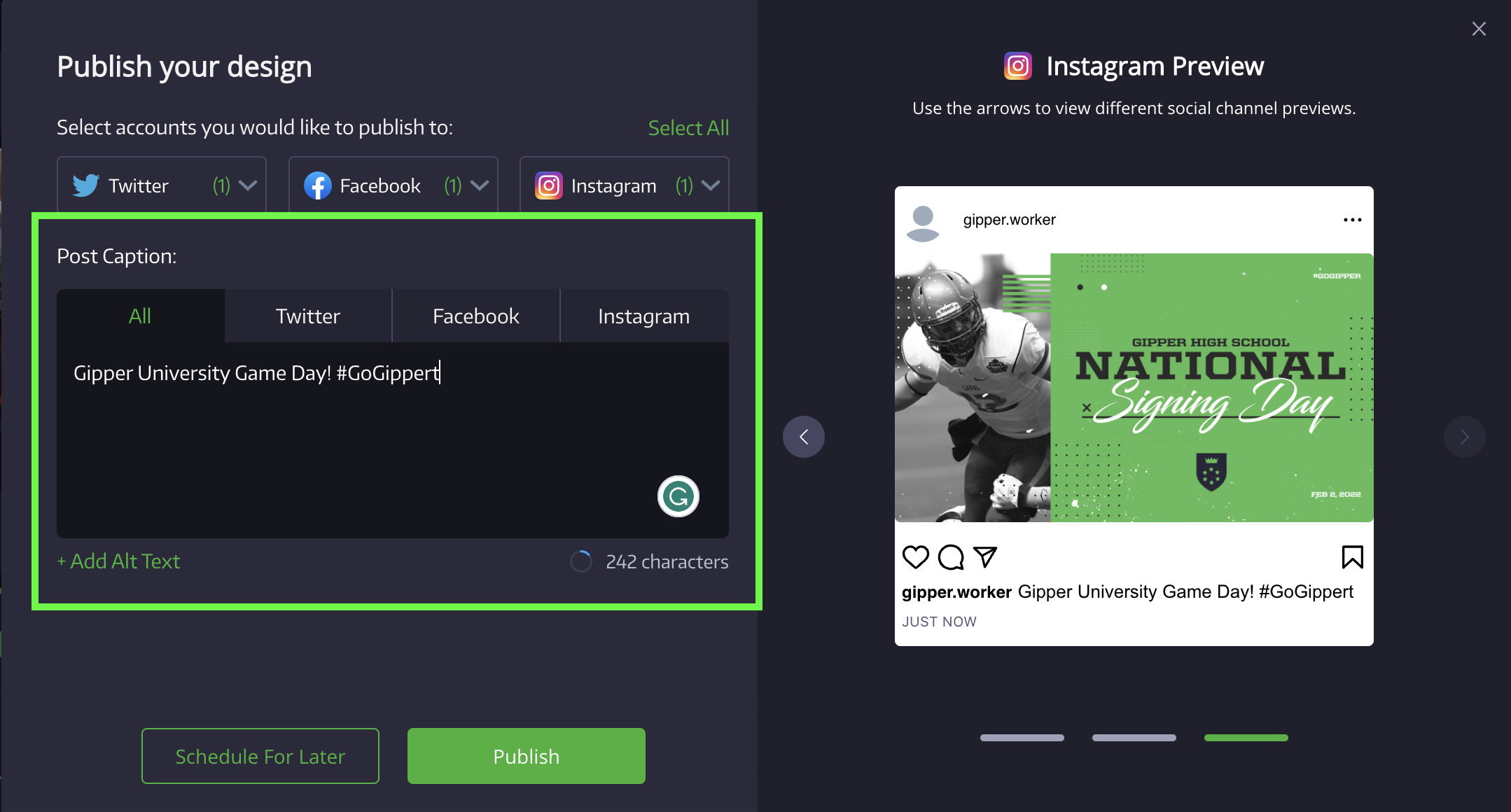 You will now also have the ability to see a preview of what the post will look like on each social media platform. Please note, it will show a preview for only the platforms selected. You can scroll through these using the arrow button: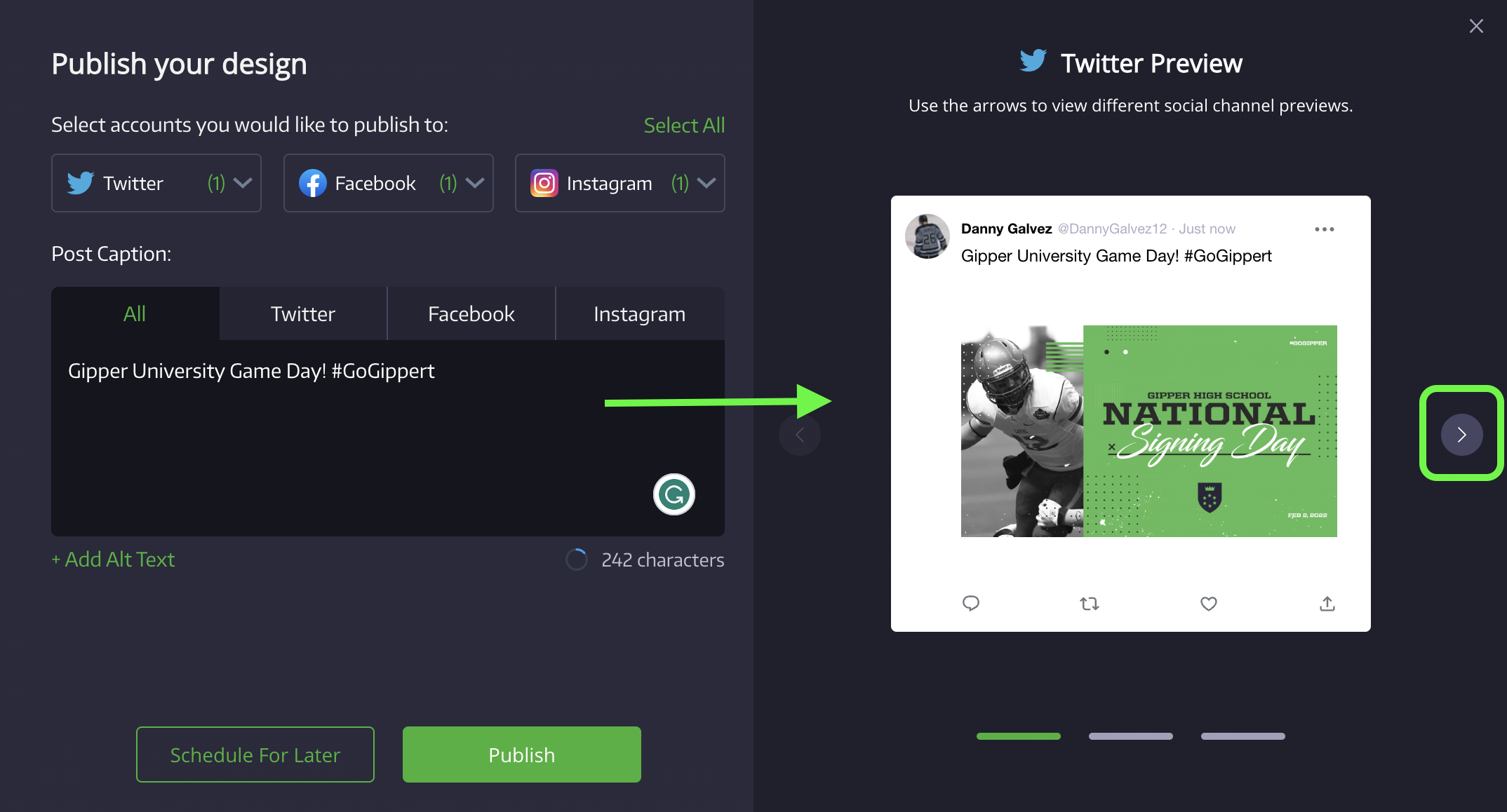 Once you have confirmed everything looks as you wish, you will have the option to "Schedule for Later" or "Publish'.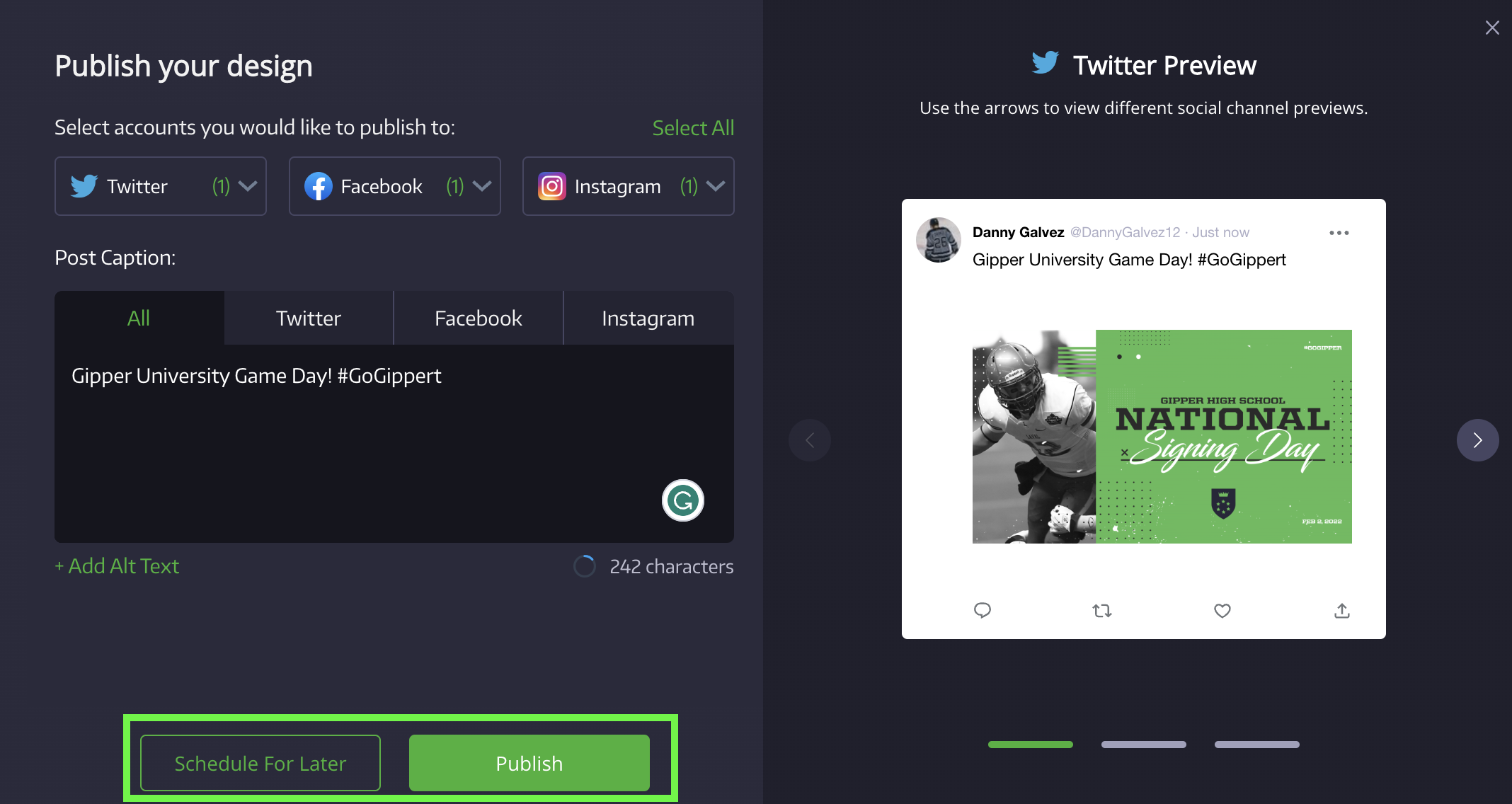 If you wish to schedule this post to go out at a later time/date, you will click the "Schedule for Later" which will bring up a pop-up which you can select the day and time you wish to have it posted: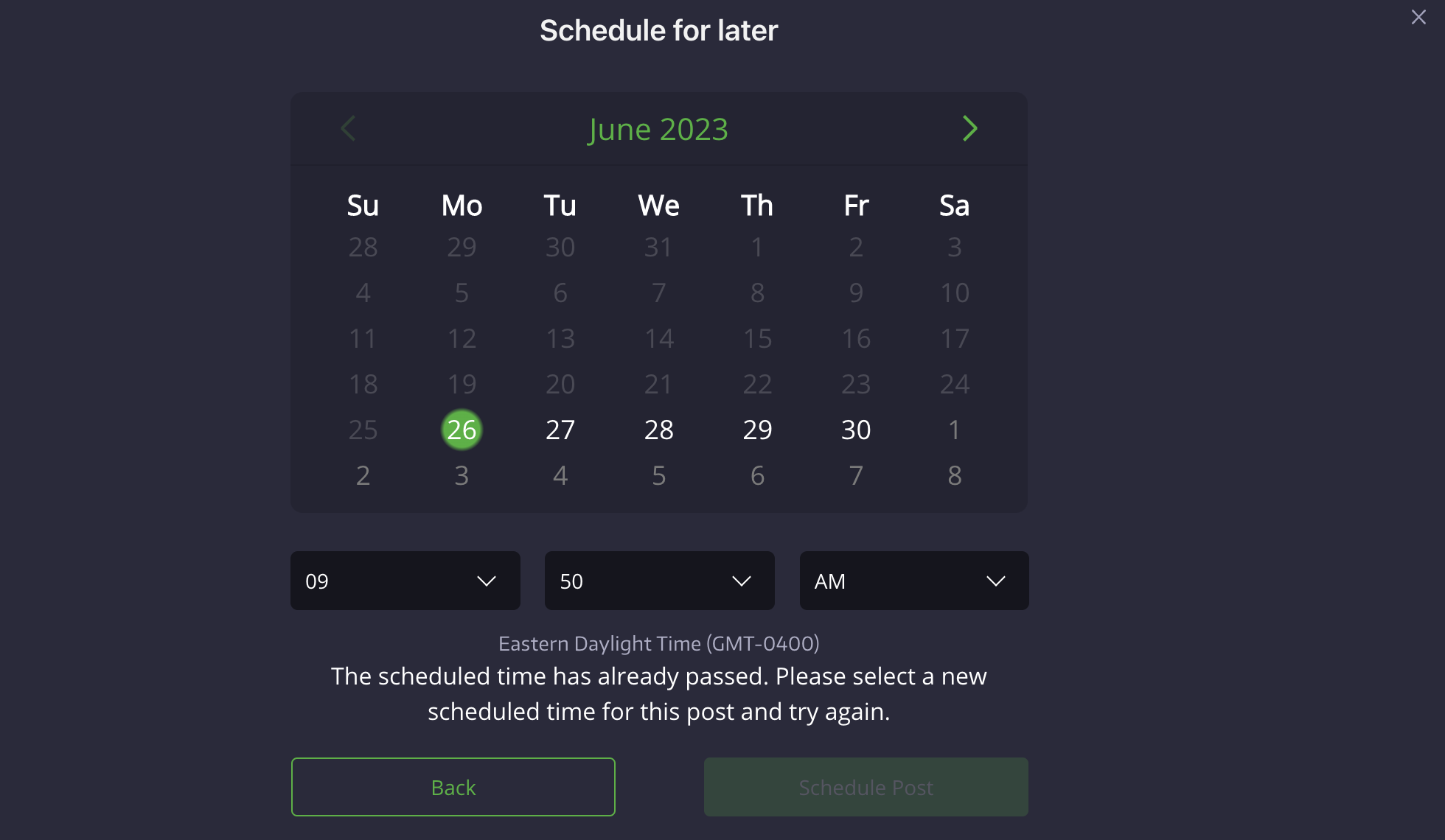 If you wish to publish it in real time, click the green publish button. You will see a banner appear at the top of the page, to confirm the post has been sent to your social media platforms:

That's it! Your post will go out immediately or at the scheduled time!
Thanks for reading and we hope this was helpful! If you have any questions, please contact our Support Team via email at: support@gogipper.com, use the green Help button in the Gipper Platform, or call our support phone line at (929) 207-8459!