If you wish to upgrade your Gipper plan, doing so depends on your desired/existing payment method:
Paying by credit card via our site
Paying by PO or check
1. If paying by credit card:
Step 1: Click the upgrade button on the top right of the screen on the Gipper platform.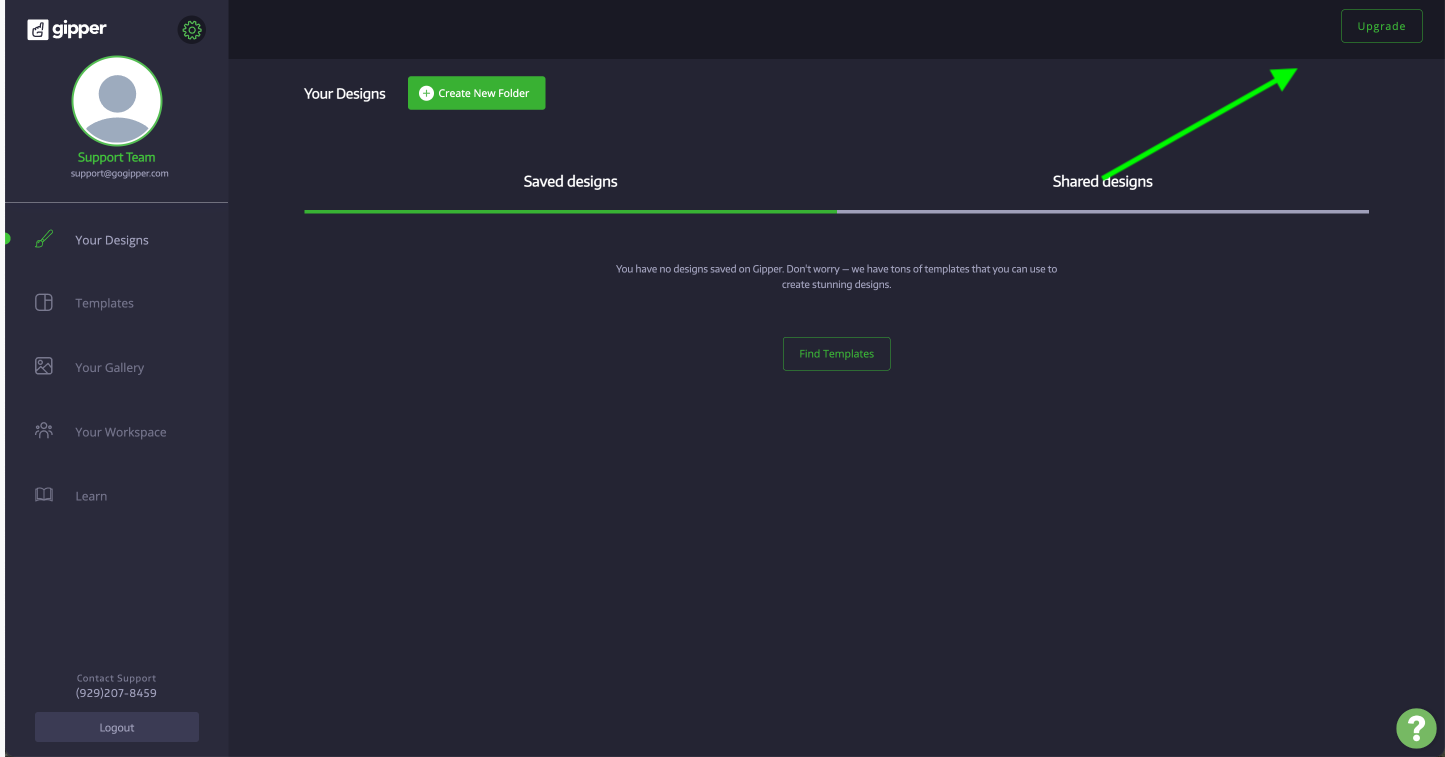 Step 2: Choose the plan you want to upgrade to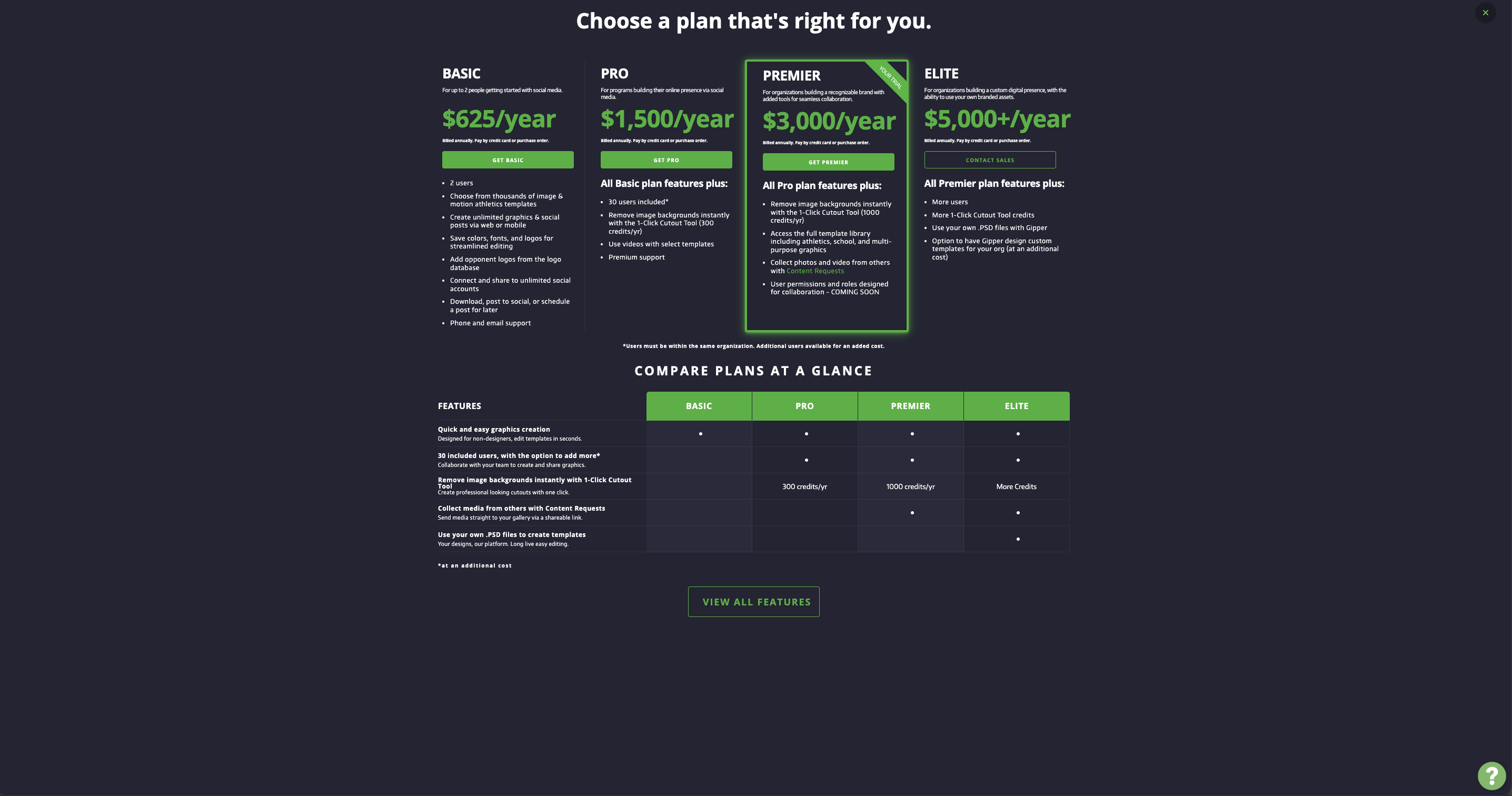 Step 3: Enter your credit card details and your account will be upgraded.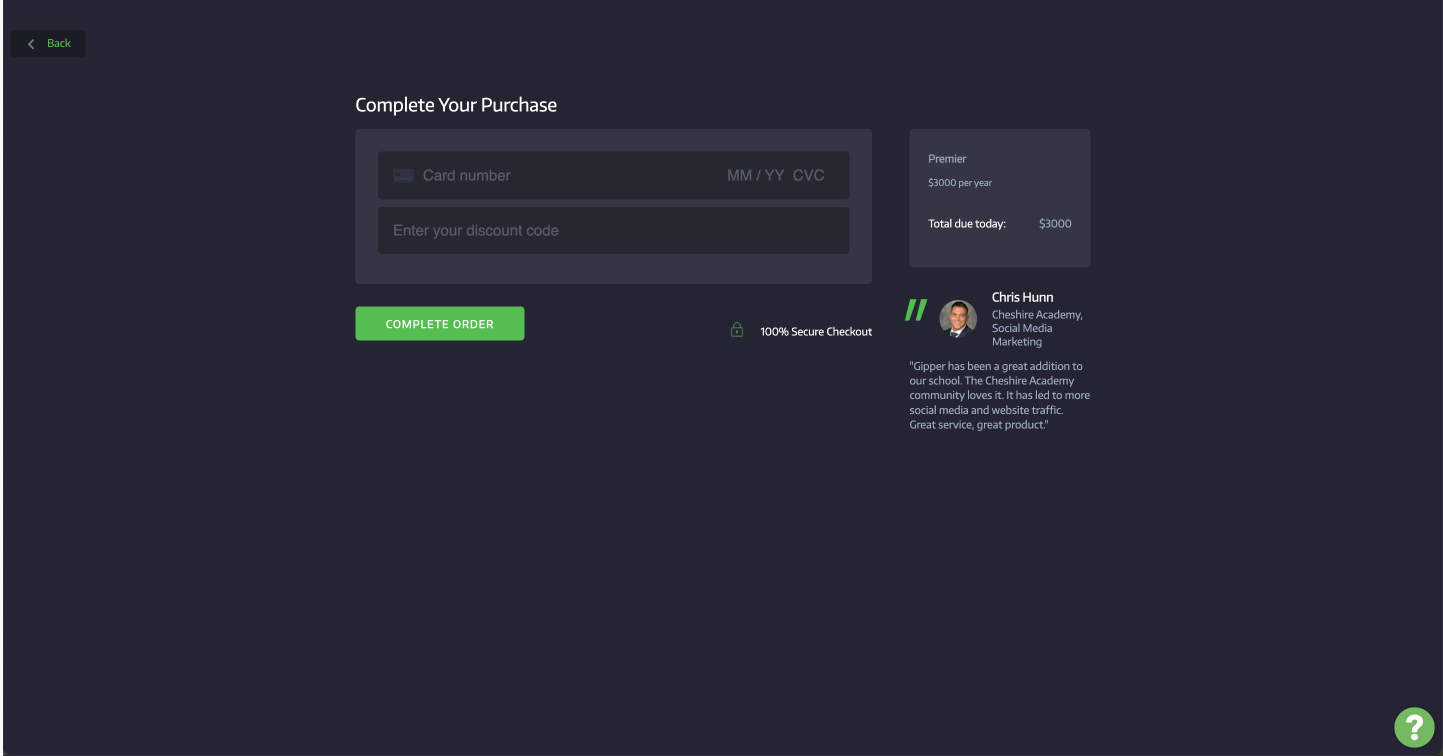 2. If paying by PO or check:
Simply contact your Customer Champion or contact us at billing@gogipper.com. For first-time purchases, we will send over an official quote, plan agreement via DocuSign, and a W9 for your records. If already a paid customer, your upgrade will be processed depending on the terms of your existing subscription agreement.
Important note: All upgrades are prorated.
Thanks for reading and we hope this was helpful! If you have any questions, please contact our Support Team via email at: support@gogipper.com, use the green Help button in the Gipper Platform, or call our support phone line at (929) 207-8459!