We've updated our platform to allow users to edit scheduled posts without having to delete the post to reschedule it making it easier to make changes. Please watch this video for a visual of the process!
Step 1.
To make changes to a scheduled post, select the template option then select scheduled posts.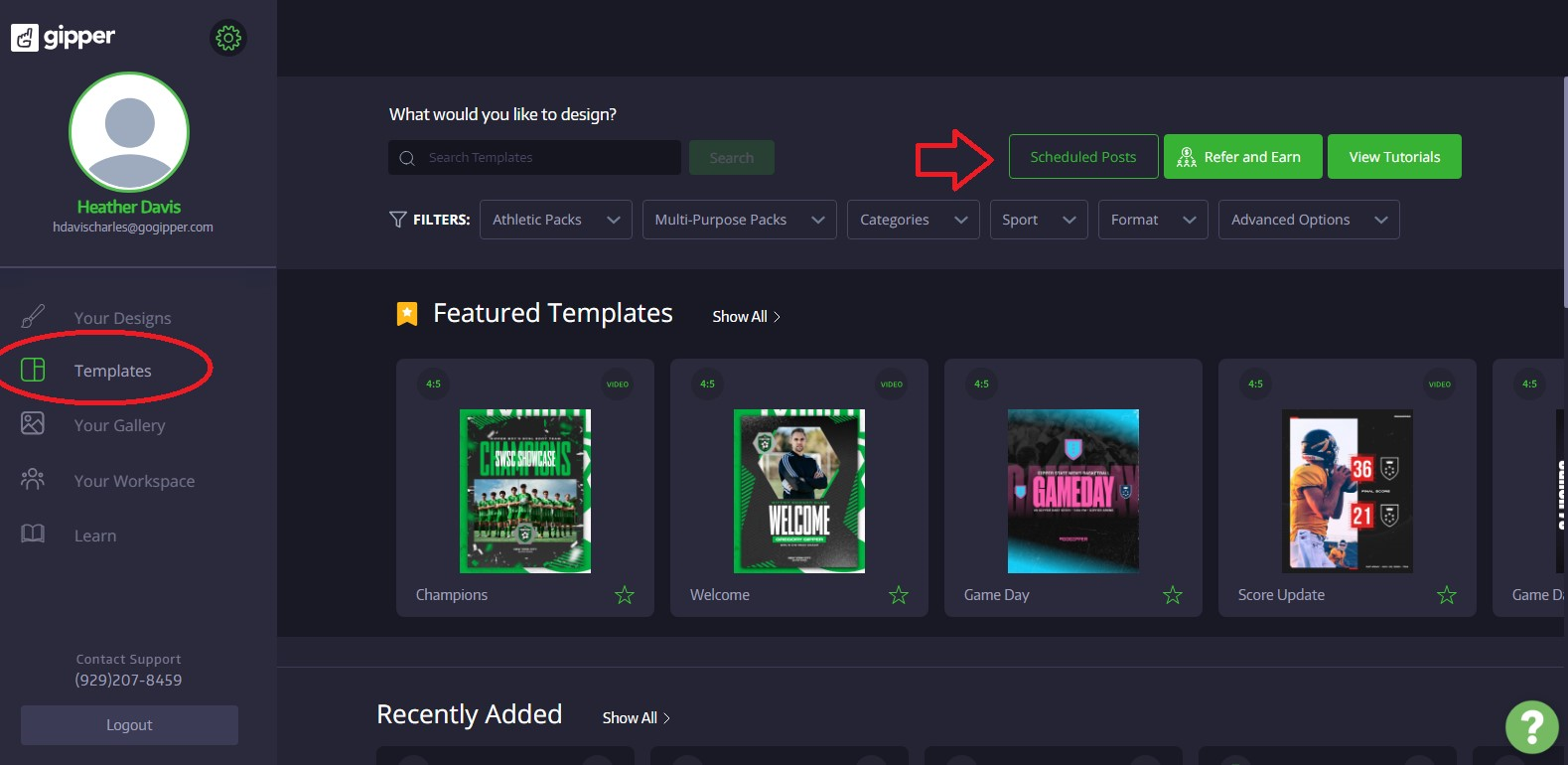 A new window will appear displaying all post scheduled.
Step 2
Locate the post you would like to edit, then click the edit

symbol: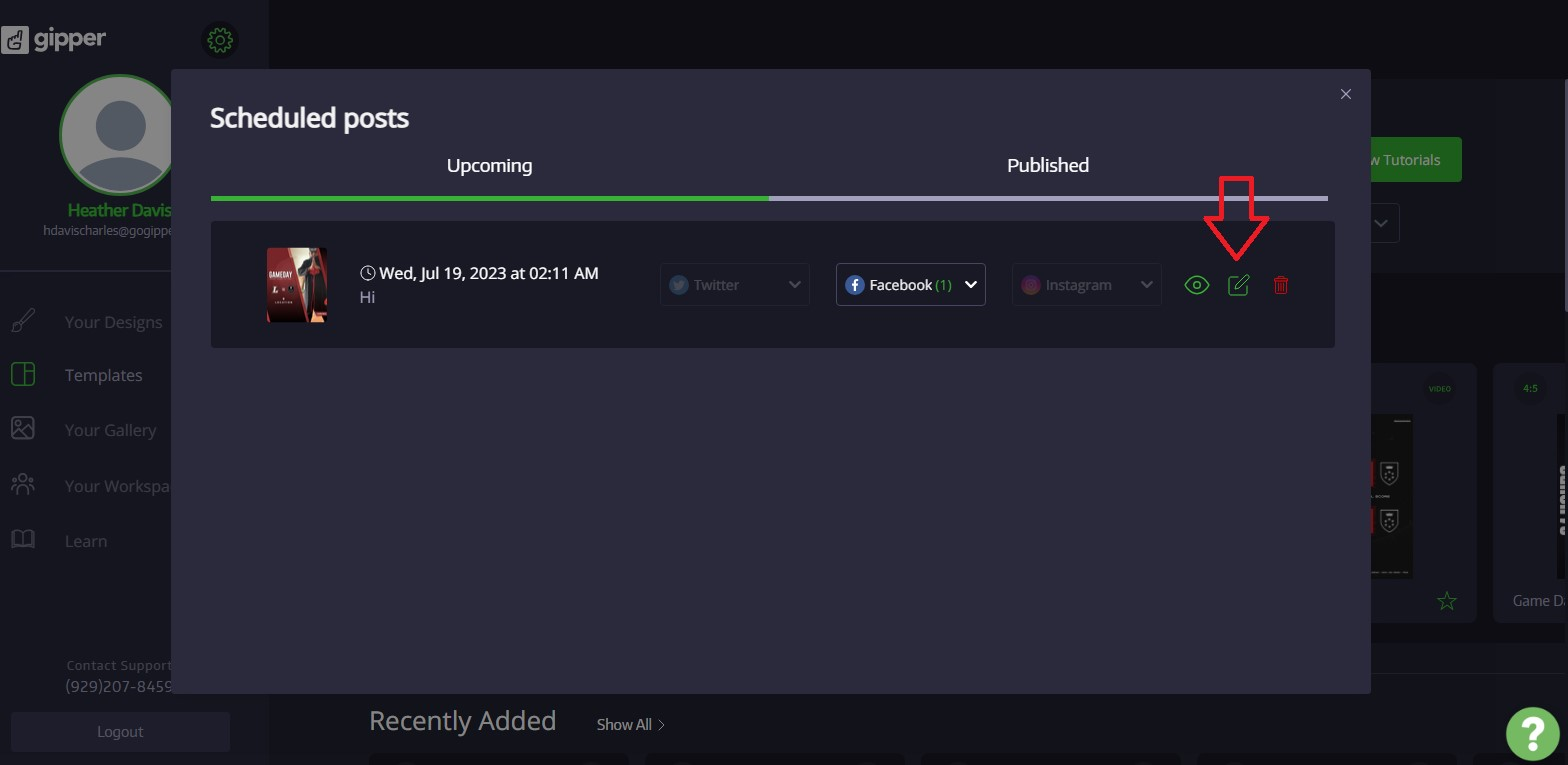 Another window should appear with your edit options. You can now make changes to the date and time, the caption, as well as the social media account you want to post to.
Step 3
Select the calendar

symbol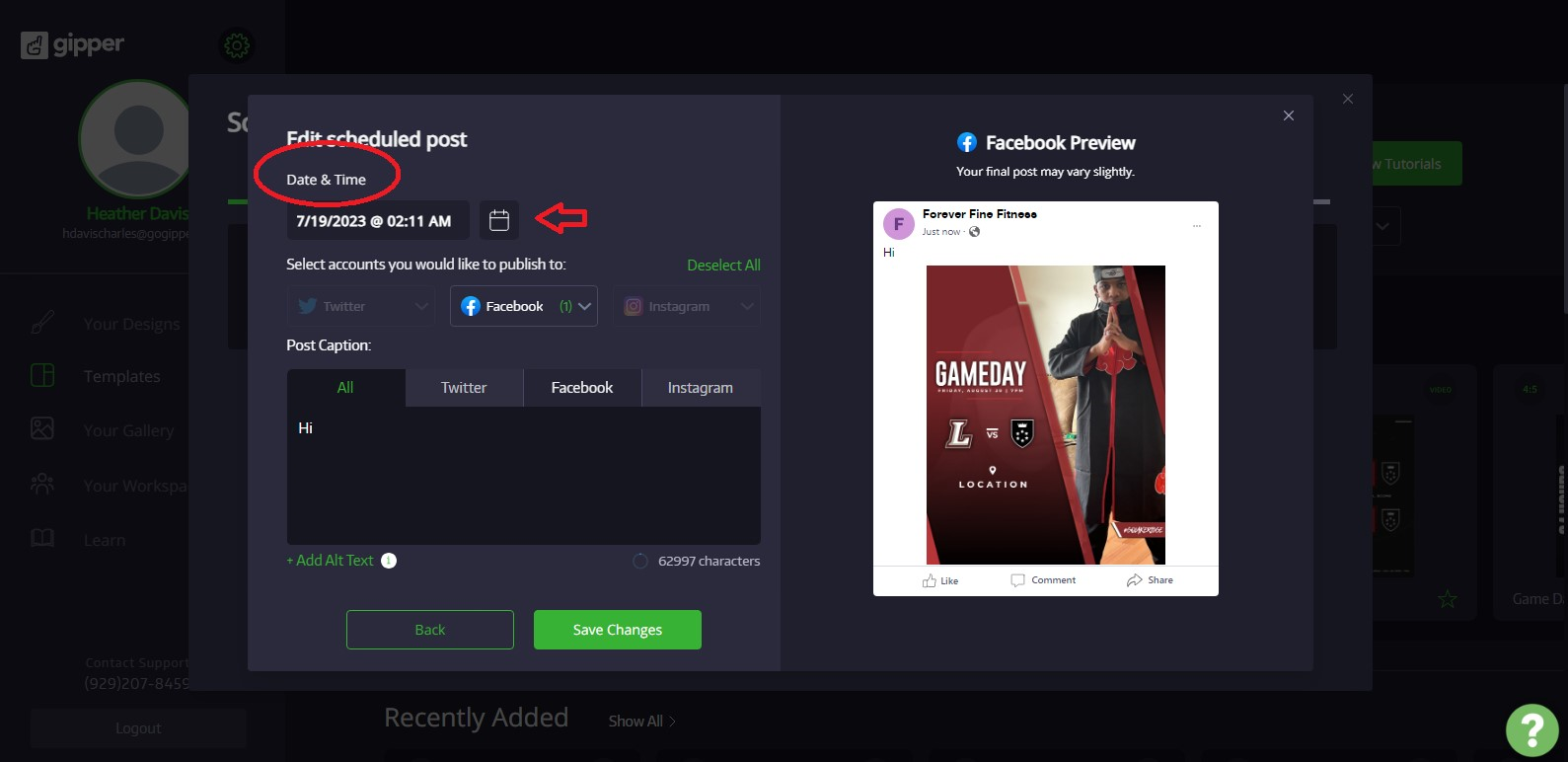 Step 4
Make the changes you desire. Then select the Update date & time tab.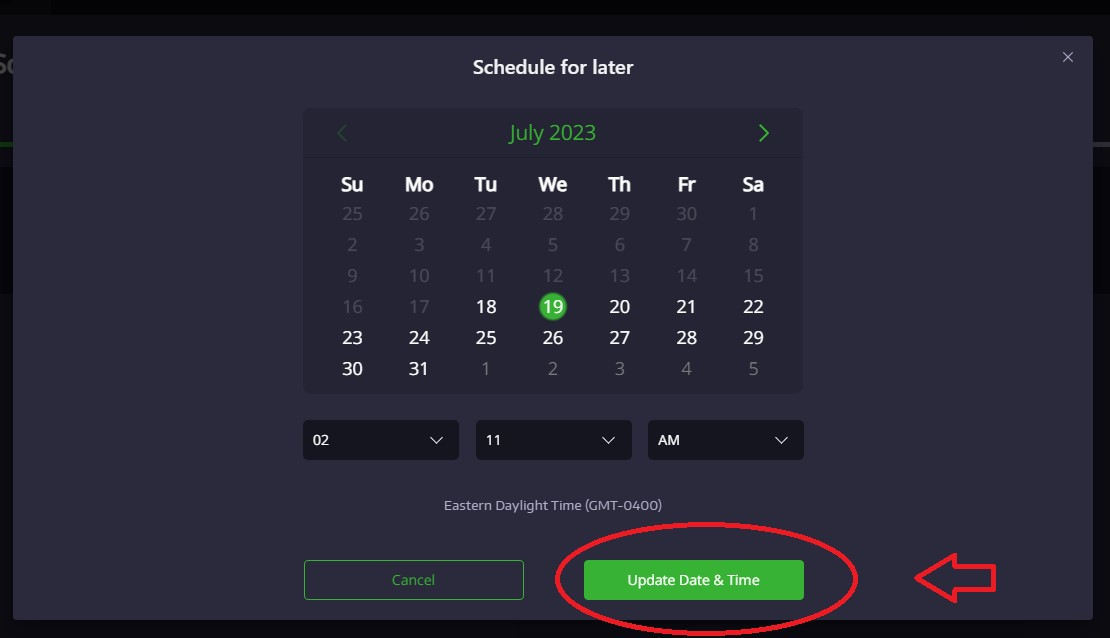 You should receive a message confirming you've successfully updated the date and time of your scheduled post.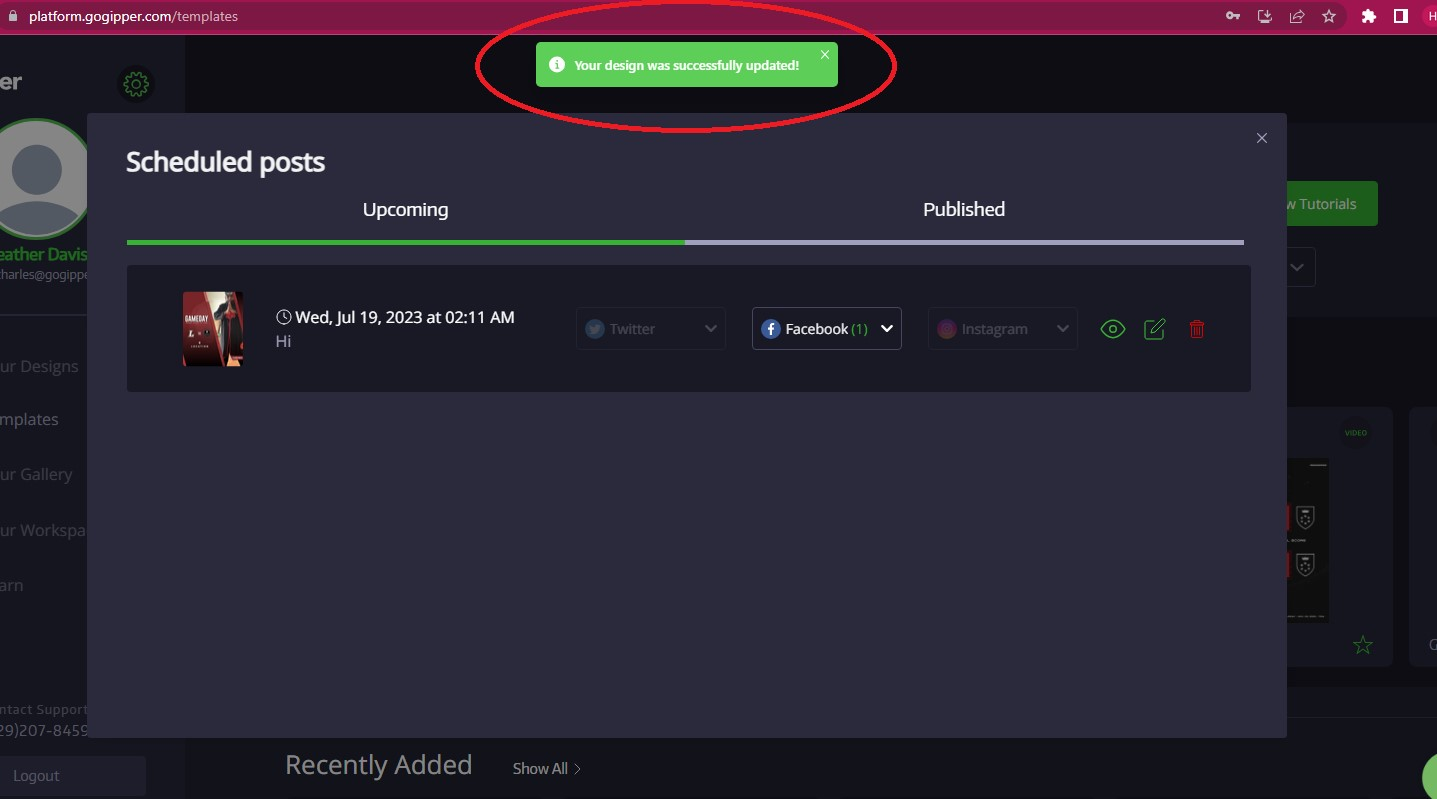 Thanks for reading and we hope this was helpful! If you have any questions, please contact our Support Team via email at: support@gogipper.com, use the green Help button in the Gipper Platform, or call our support phone line at (929) 207-8459!