Sending content requests are easier than ever over a mobile device when on the Gipper app!
To do this, you can go to your Gallery from the Your Designs Homepage: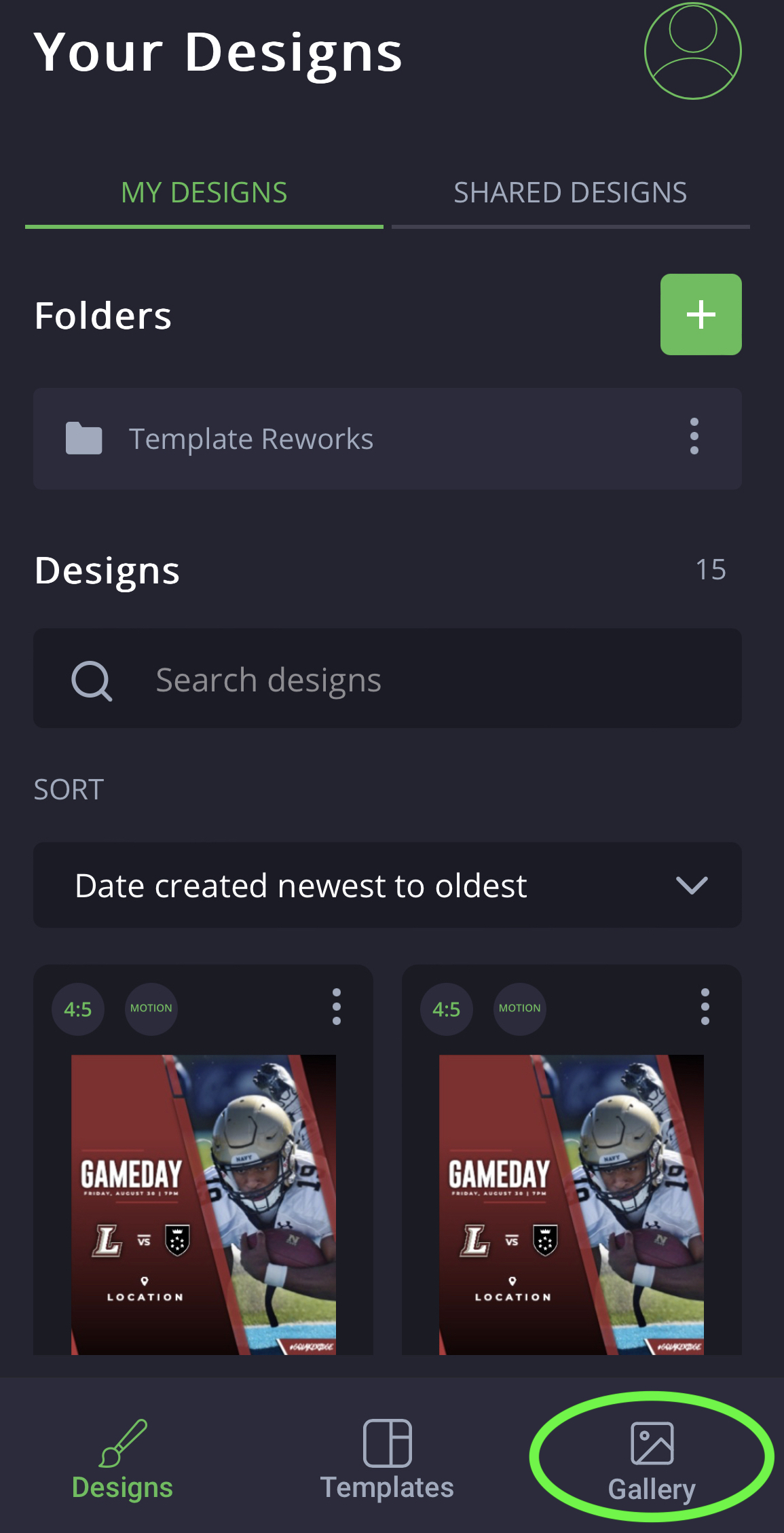 When in the Gallery, select the button for "Content Requests"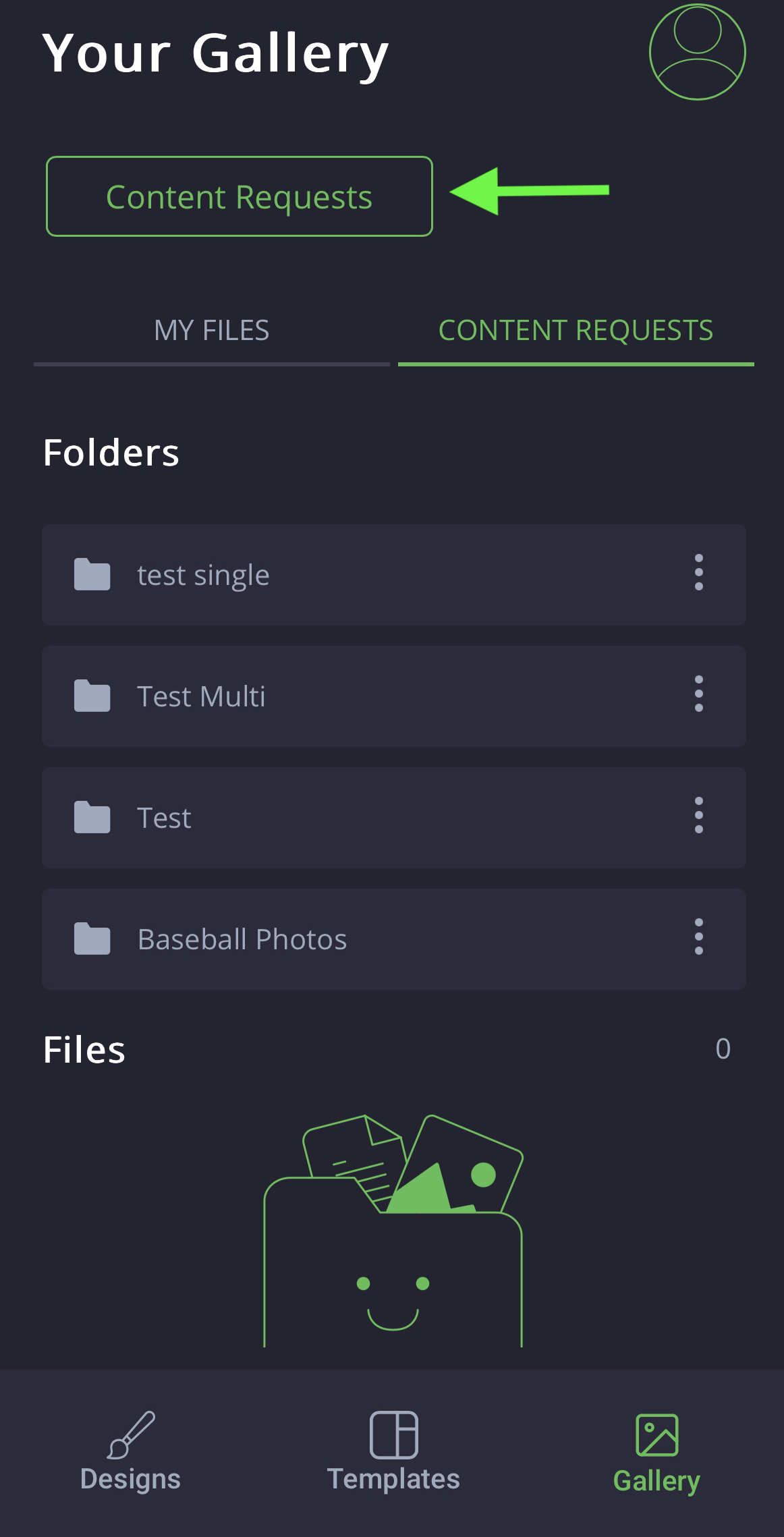 Click on the green plus button to create a new content request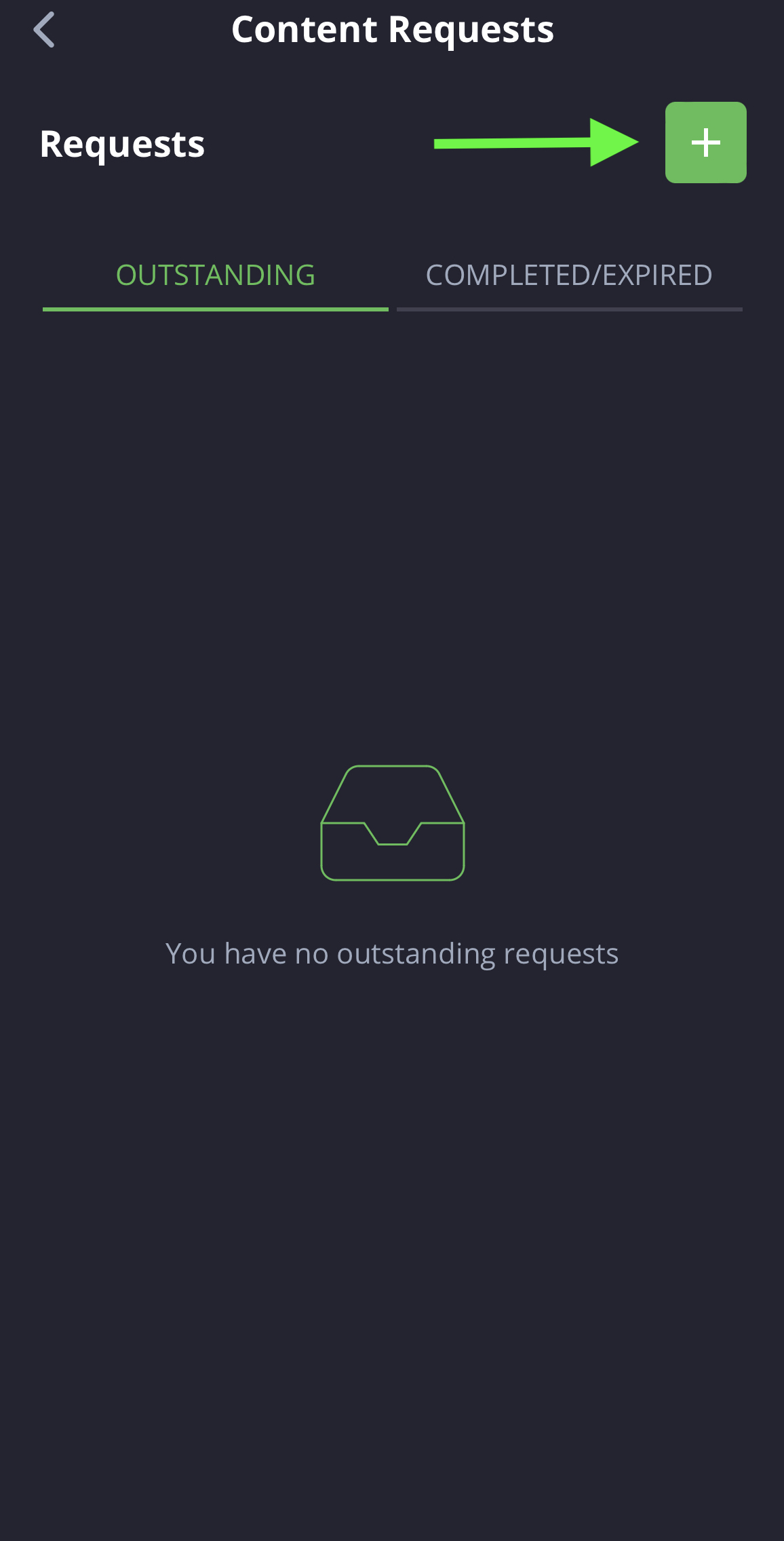 Add in details like a title for the request, who it's addressed to, and some context on the request itself: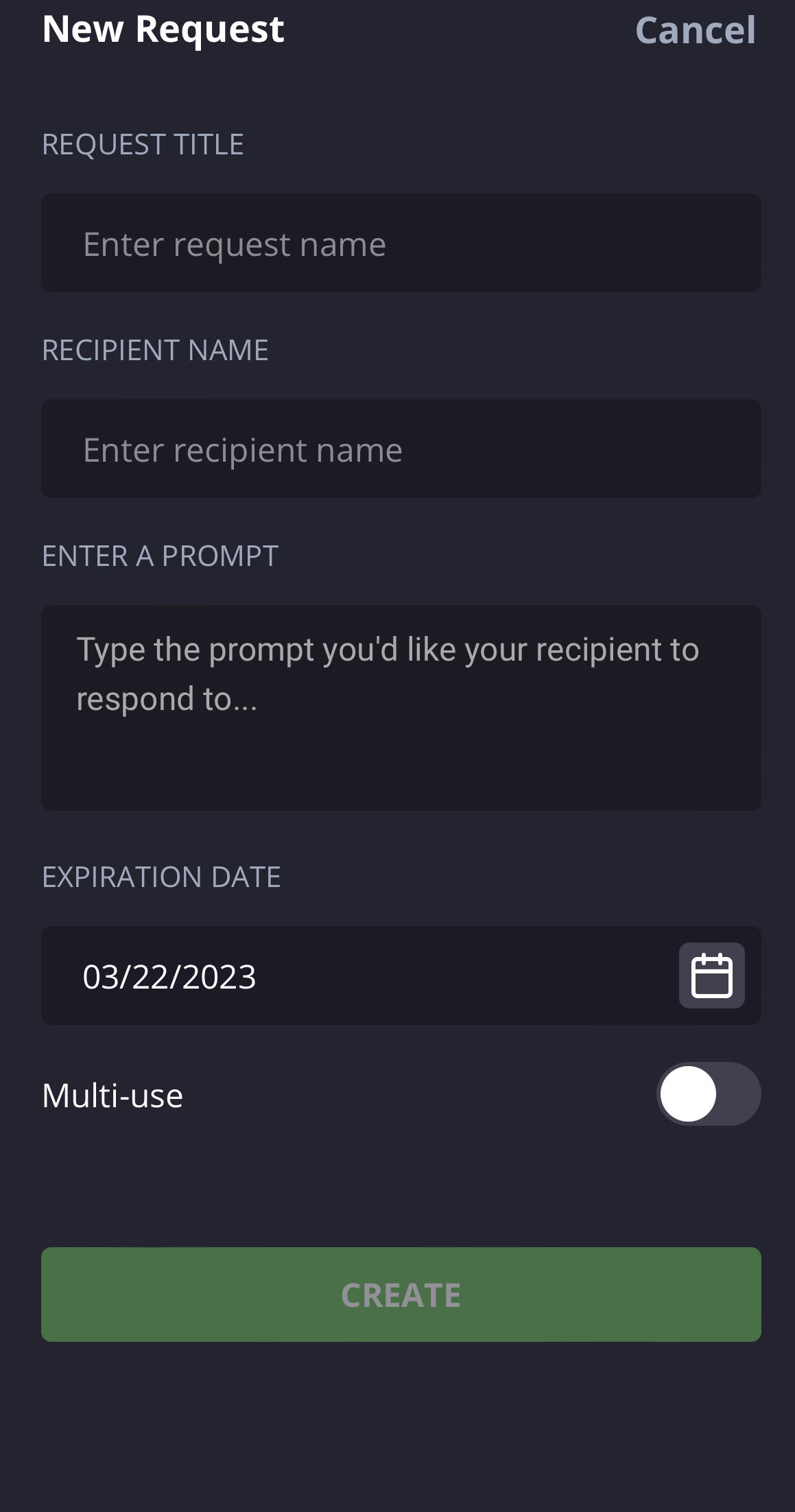 You can also set a calendar date (and time) for when this request will expire. The "One-Time/Multi-Use" toggle button allows this request to be either used repeatedly before expiration or only used once!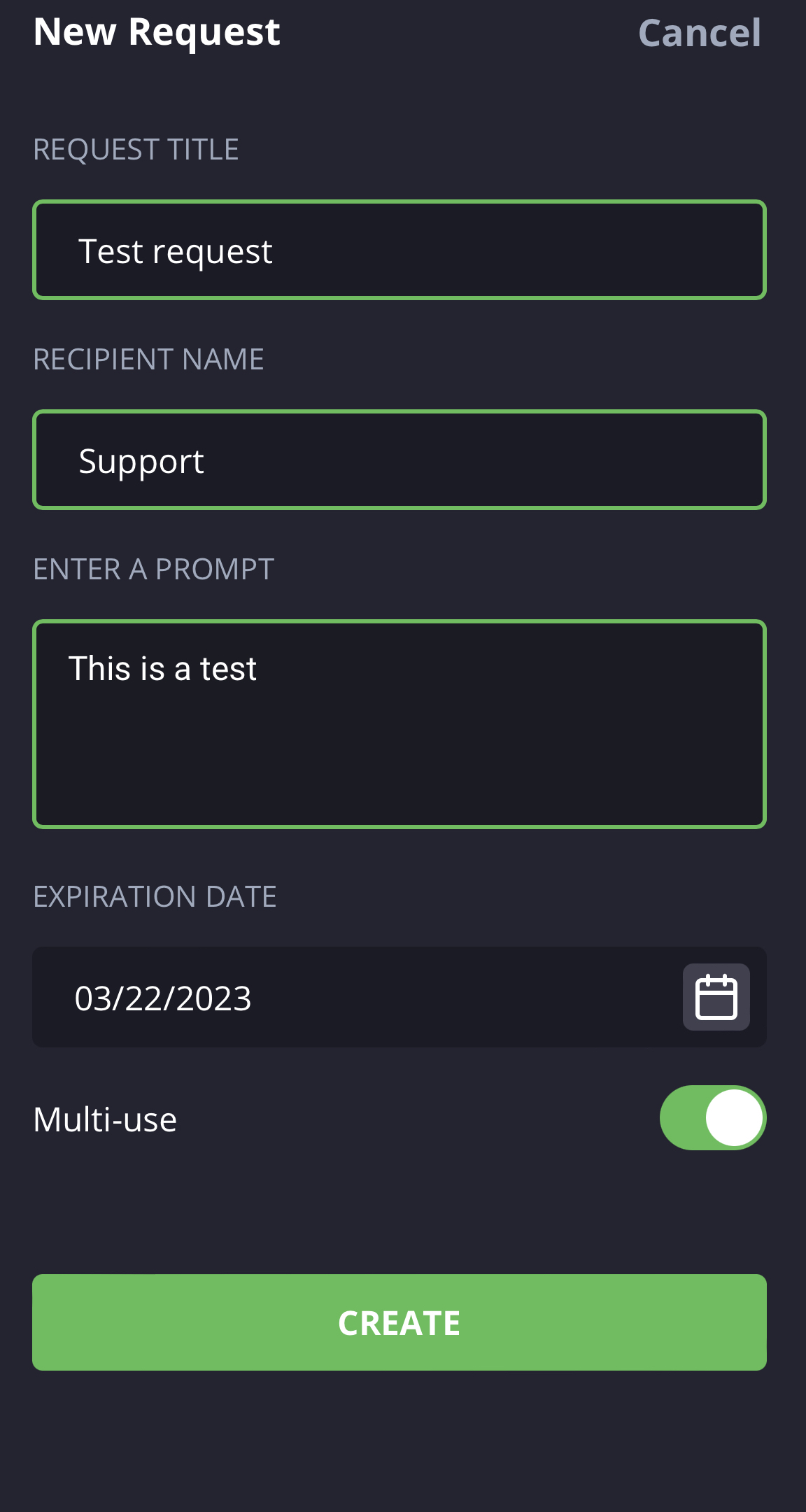 Click Create when your request is complete to generate the content request. You will see a confirmation of this at the top of your screen once completed.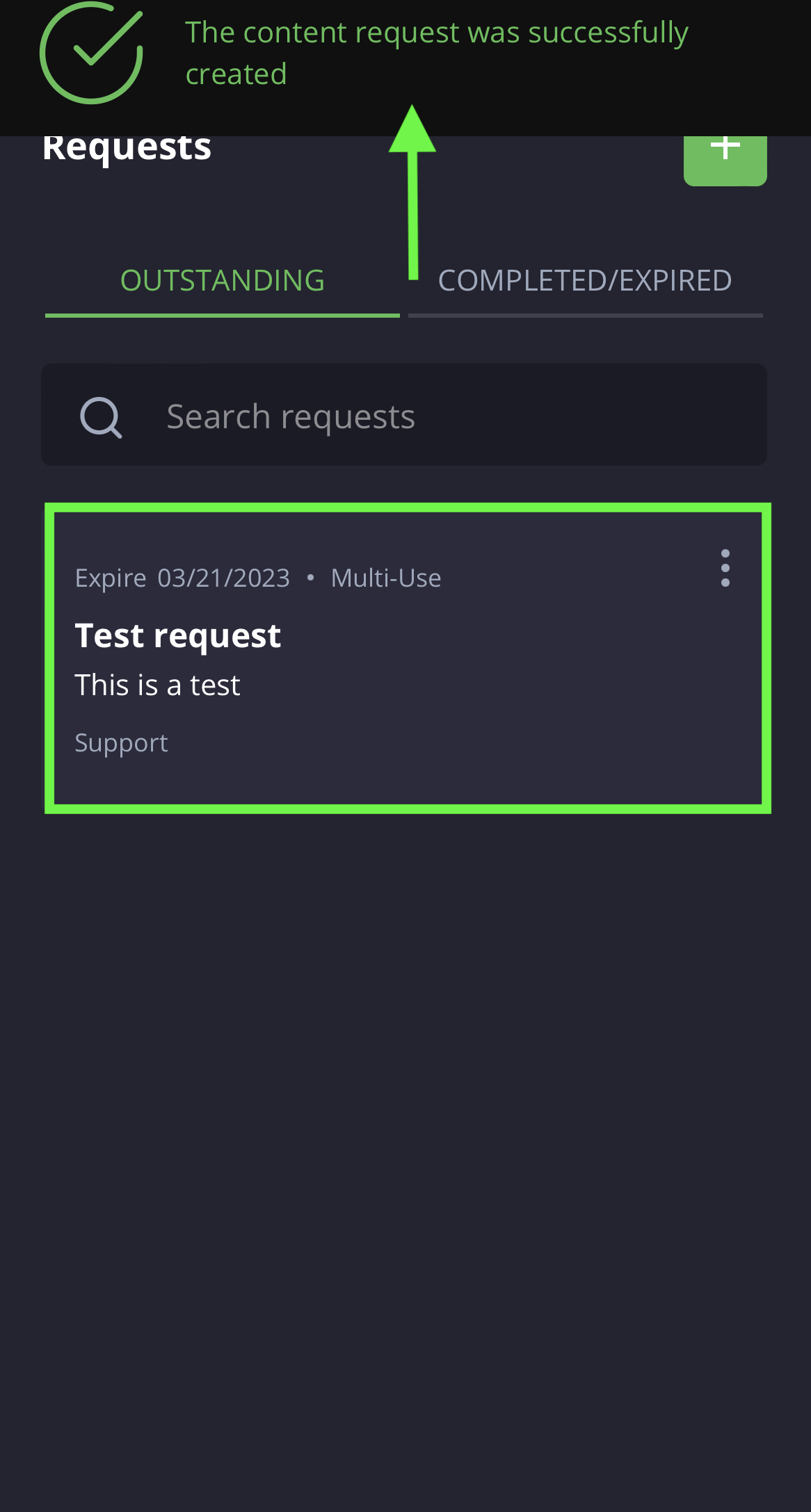 Lastly, click on the three vertical dots to the right of your newly-created content request, and select the "Copy Link" button. This will copy the link to this request to your clipboard, which you can paste into an email (or any preferred method). Once the recipient receives and clicks on the link, they will be able to upload their media, which will show up in a folder in your Gallery under the title of the content request!
Thanks for reading and we hope this was helpful! If you have any questions, please contact our Support Team via email at: support@gogipper.com, use the green Help button in the Gipper Platform, or call our support phone line at (929) 207-8459!