Gipper is happy to announce that our basic plan users are now able to add one additional user to the workspace! This feature will allow you to share and collaborate with another member of your team or organization right within the Gipper platform!
Looking to add more than one additional user? Click here to reach out to your Customer Champion.
Below you will find a video and step-by-step walkthrough on how to complete this:
You will want to click on "Your workspace" within the platform: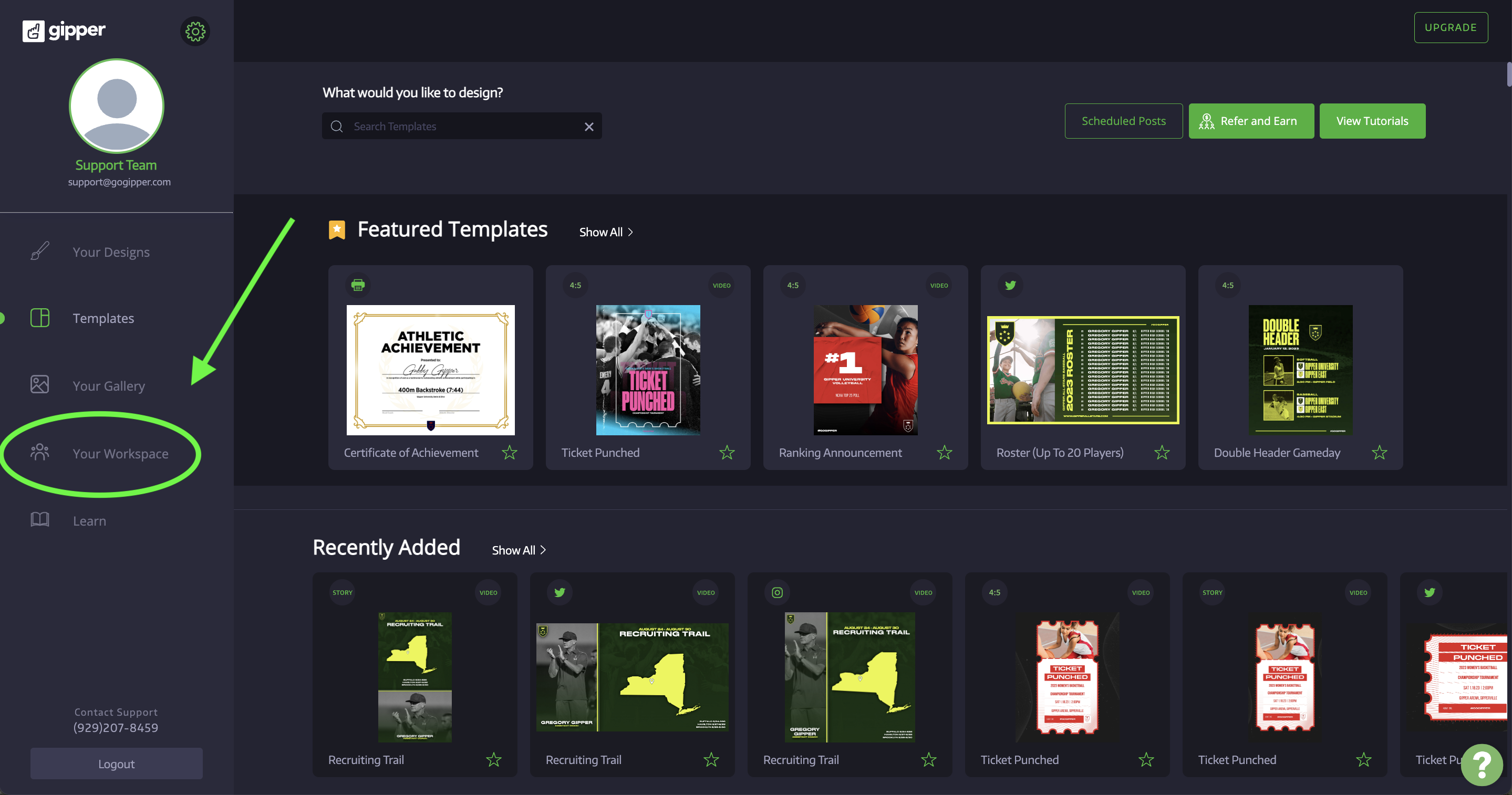 Next, you will see the option to "Invite Members". Click here!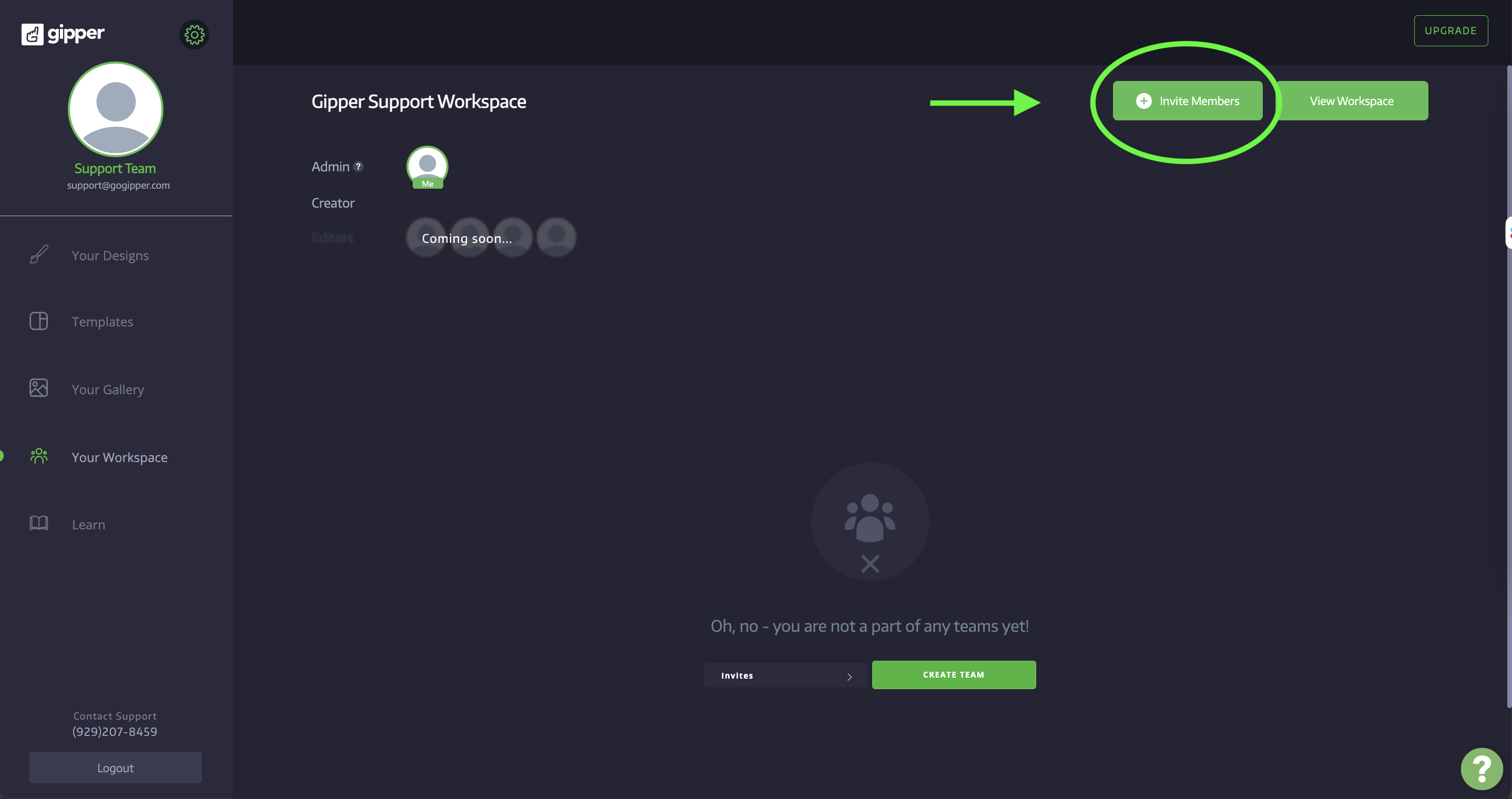 Next, a popup will appear asking you to provide an email address to send the invite to. You will want to put in the user's email and hit "invite".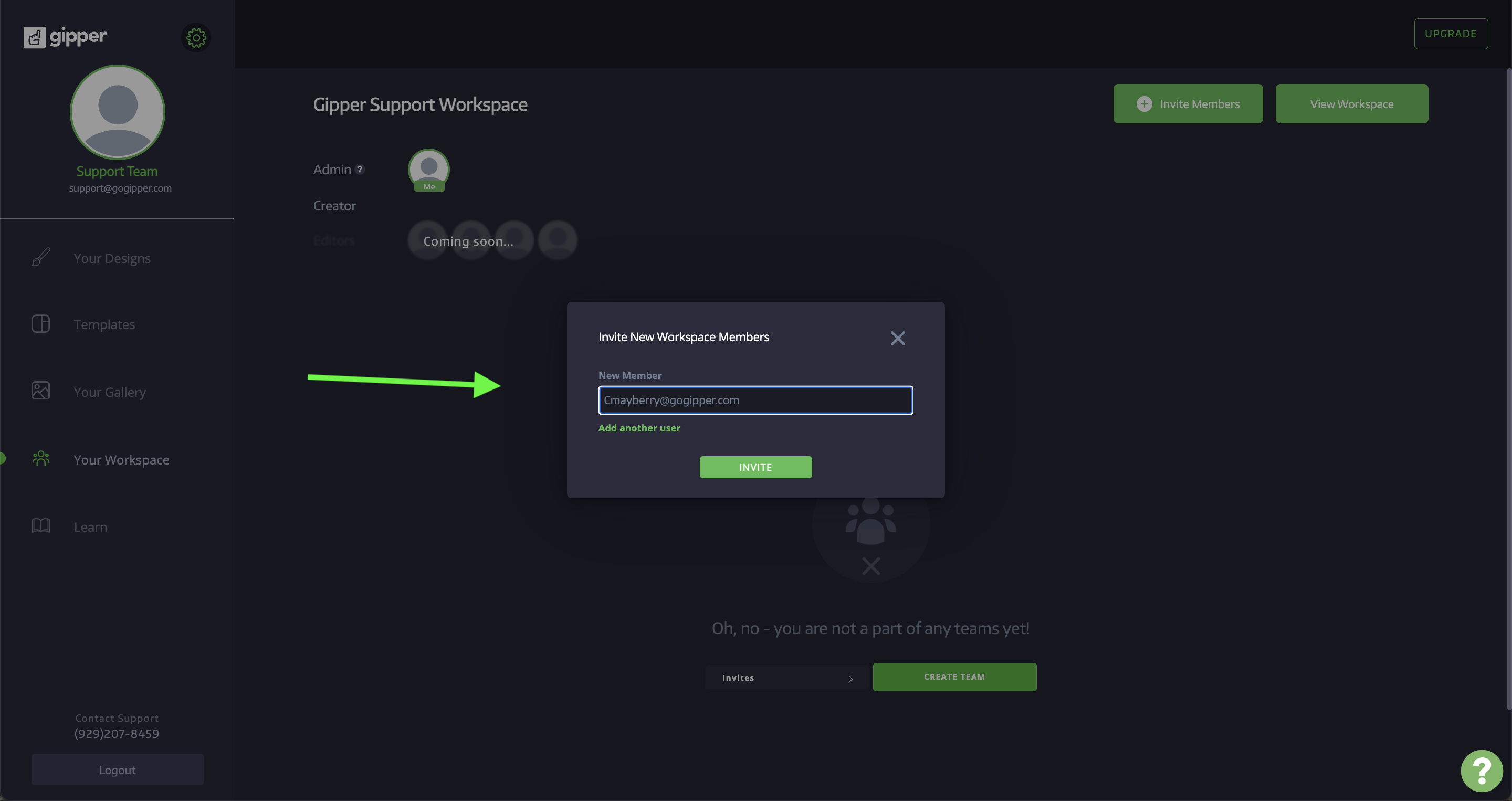 Now under the "creator" role, you will see a pending invite (a small clock will appear on the bottom corner of the creator's user icon). Please Note, to be able to share designs, folders, and images, you will need to create a team. To do this, you will want to click the green "Create Team" button on your workspace page: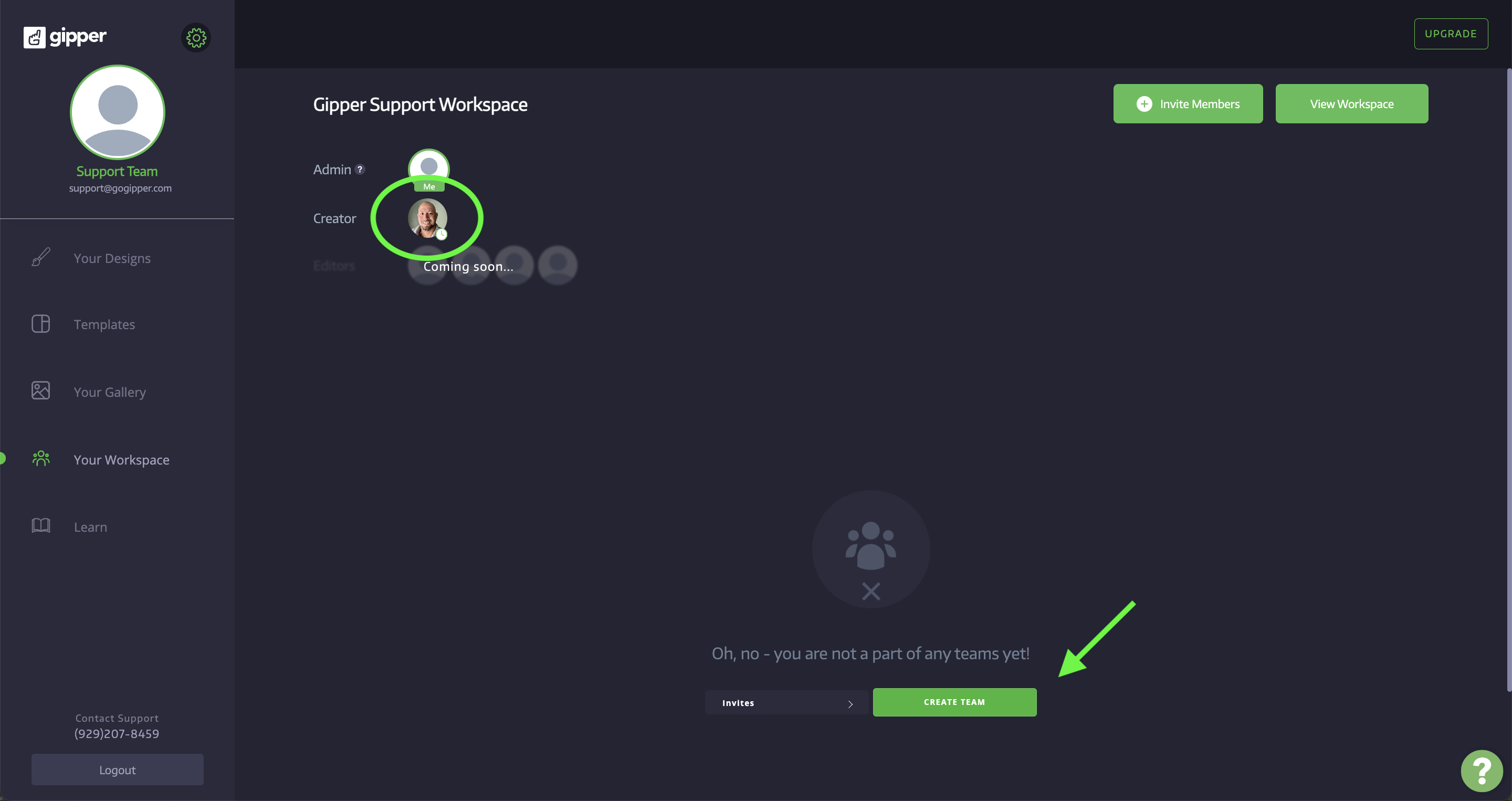 After clicking create team, a popup will appear asking you to name your team. Please feel free to name the team anything you'd like. Next, you will click who you want to be added to the team (in this case, you can check off the pending team member). Then click "Create":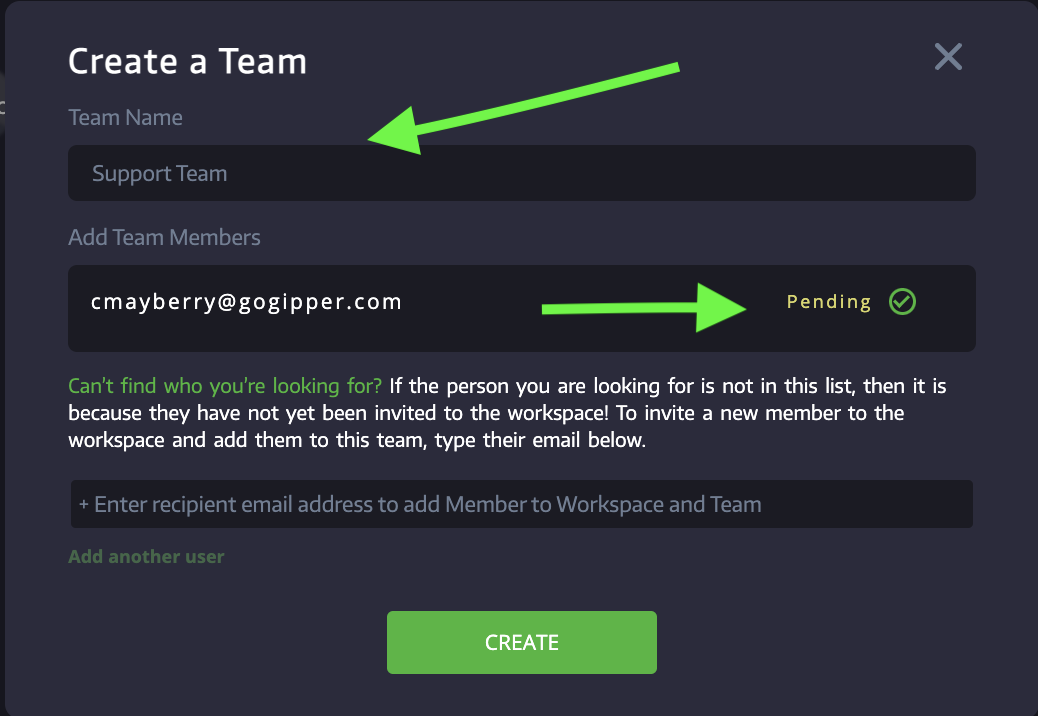 Now you will have a team created for you and the additional user you have invited: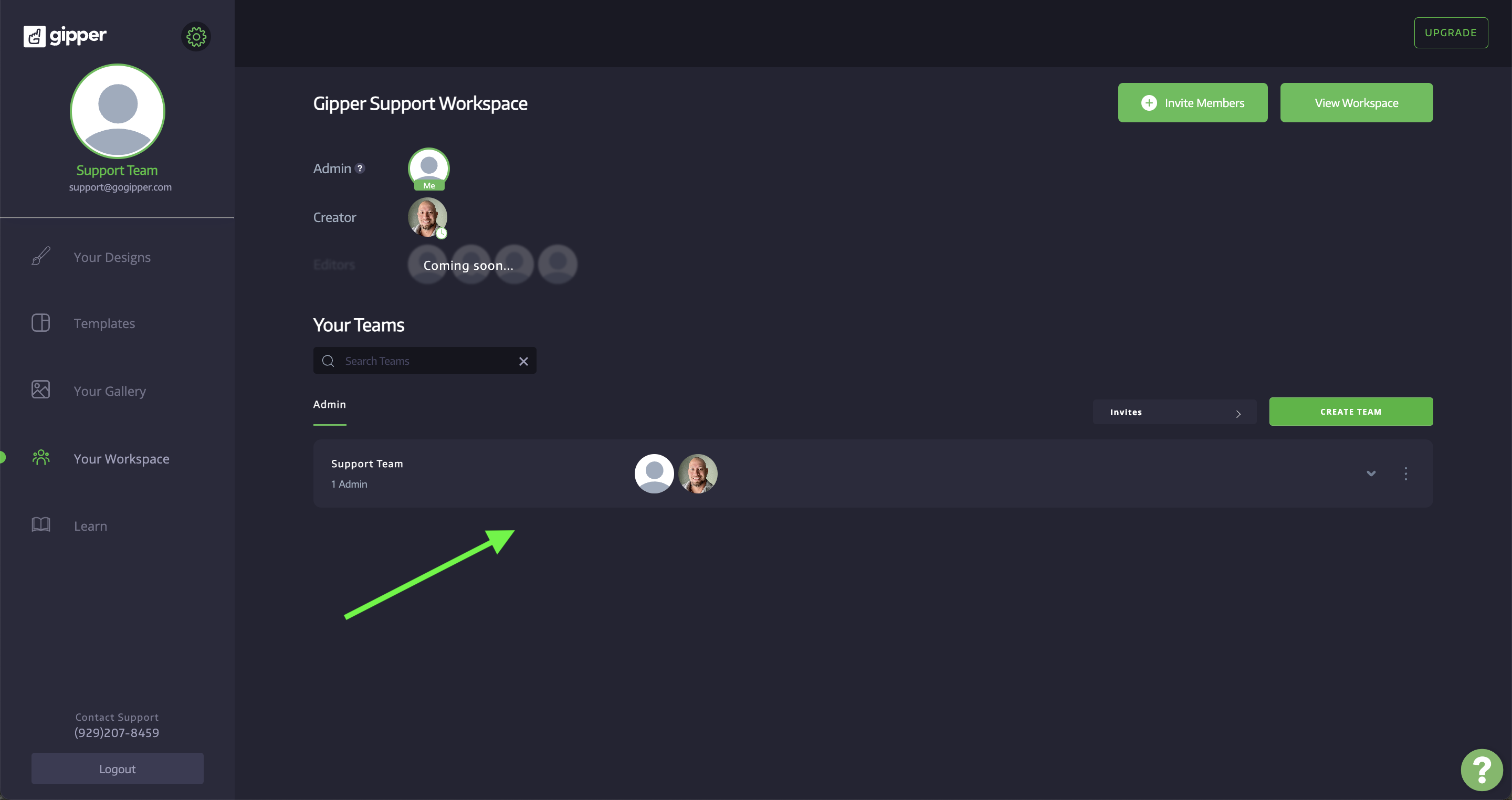 From here, once your team member has accepted the team invitation, you can start sharing designs, images, and folders. A walkthrough on how to share media can be found here. Also, a walkthrough on how to share saved designs can be found here.
If the invited user did not receive the email, it may be in their spam folder. We strongly recommend whitelisting Gipper's email addresses, please find more info here!
Thanks for reading and we hope this was helpful! If you have any questions, please contact our Support Team via email at: support@gogipper.com, use the green Help button in the Gipper Platform, or call our support phone line at (929) 207-8459!