This feature is only available in Gipper Pro packages (Athletic Pro, School Pro, and Pro Bundle). Don't have Pro? Contact Us!
Gipper has recently added a new feature to further help enhance your designs! We now have cutout templates that have a built-in tool that will allow you to remove the background of an image, leaving you with a cutout of the player(s) you wish to use! Below you will find a step-by-step on how to use this feature!
First, you will want to find templates that have our cutout tool enabled. When in the templates section of the platform, use the term Cutout to pull up all templates that have this new feature.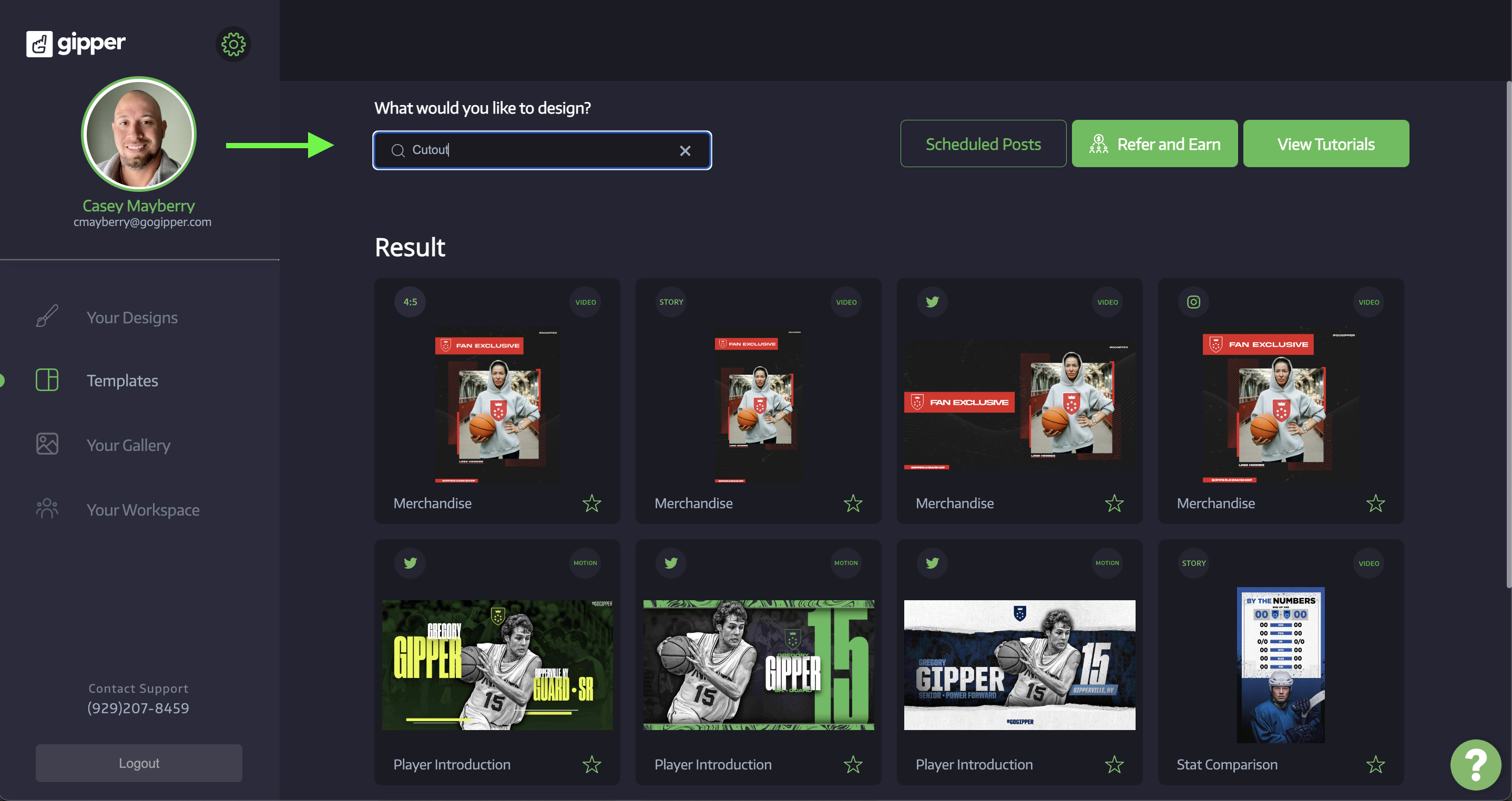 After selecting the template you'd like to use, you will see a section on the left column labeled "Cutout".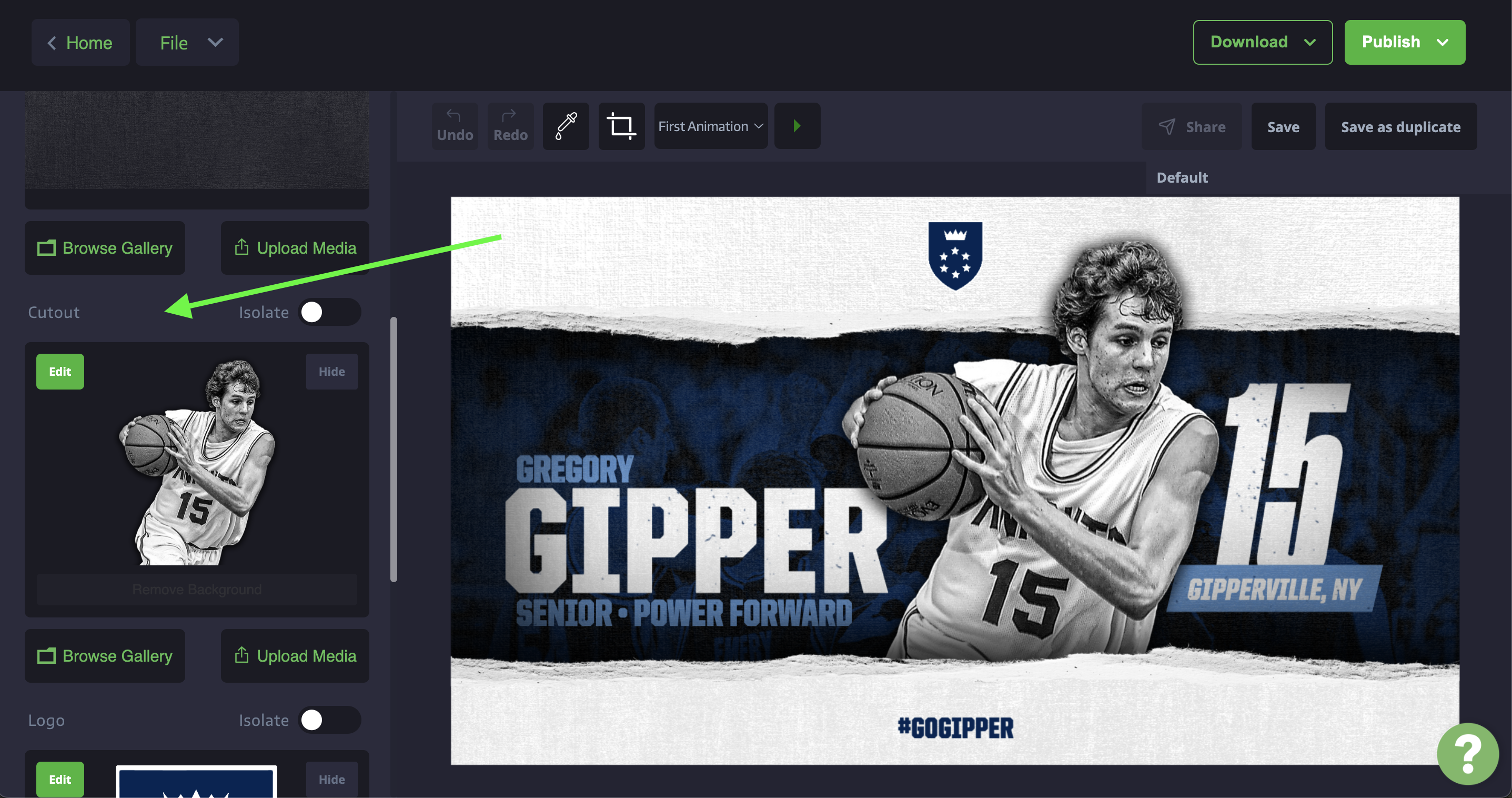 From here, you can browse your gallery or upload media to replace the current cutout on the template. If you are unsure what the cutout image is, toggle the isolate button to confirm.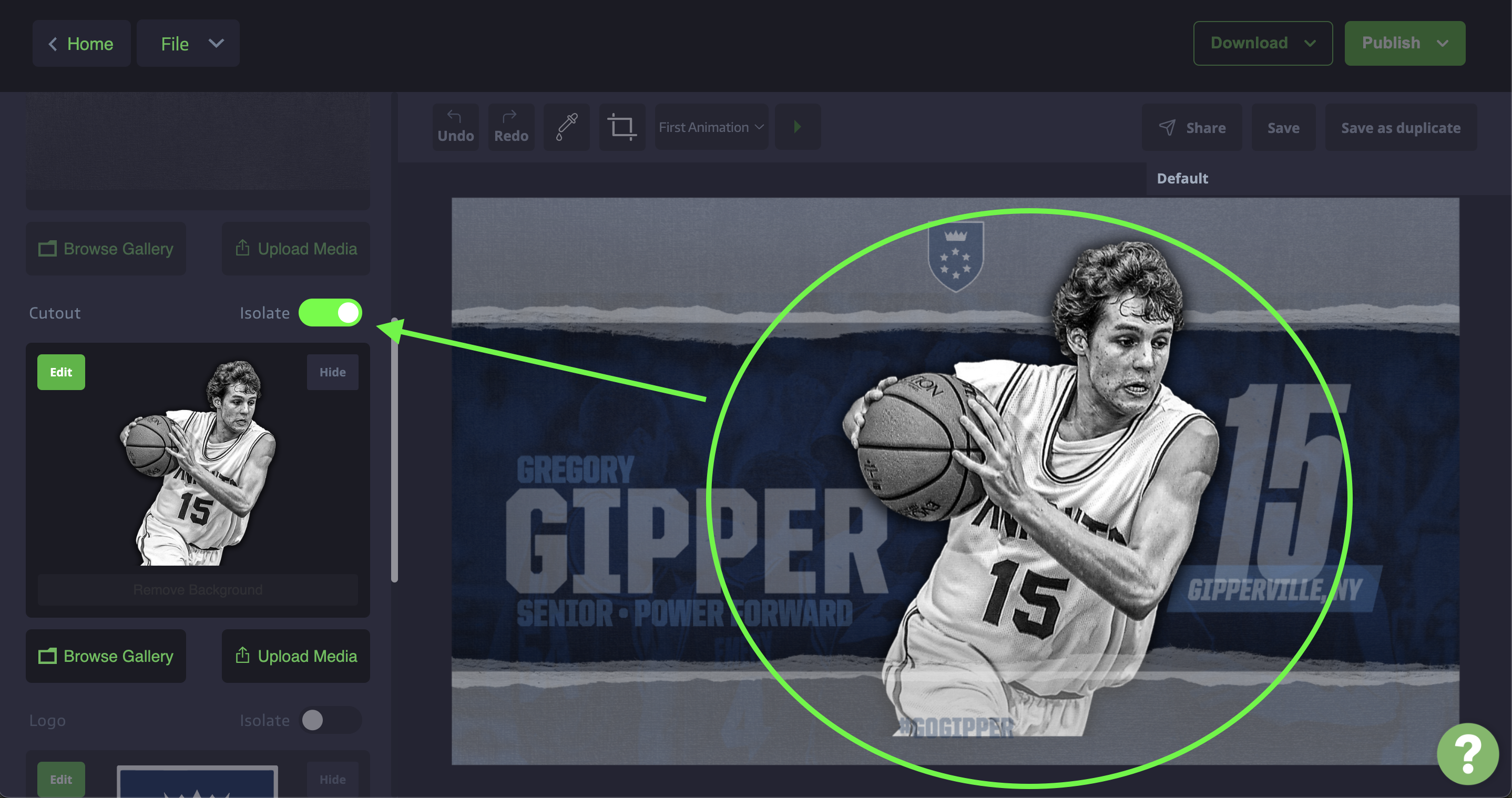 Once you selected the image from your Gallery or upload a new file (upload media), you will see the image put into the template with the option to "Remove Background" below the image.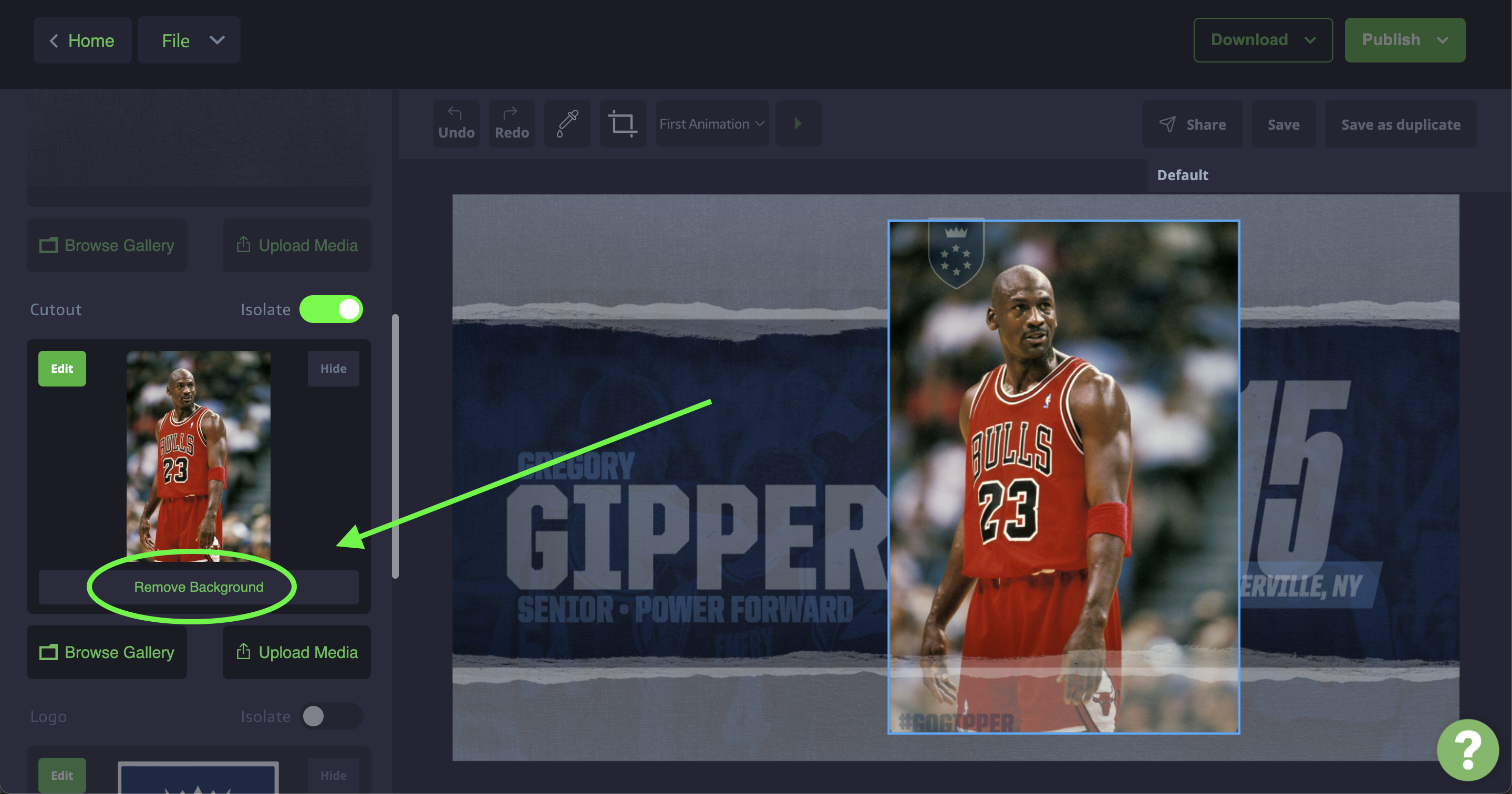 After clicking Remove Background, you will see a pop-up appear to confirm you want to remove the background! Please note, the image with the removed background will not overwrite your original image.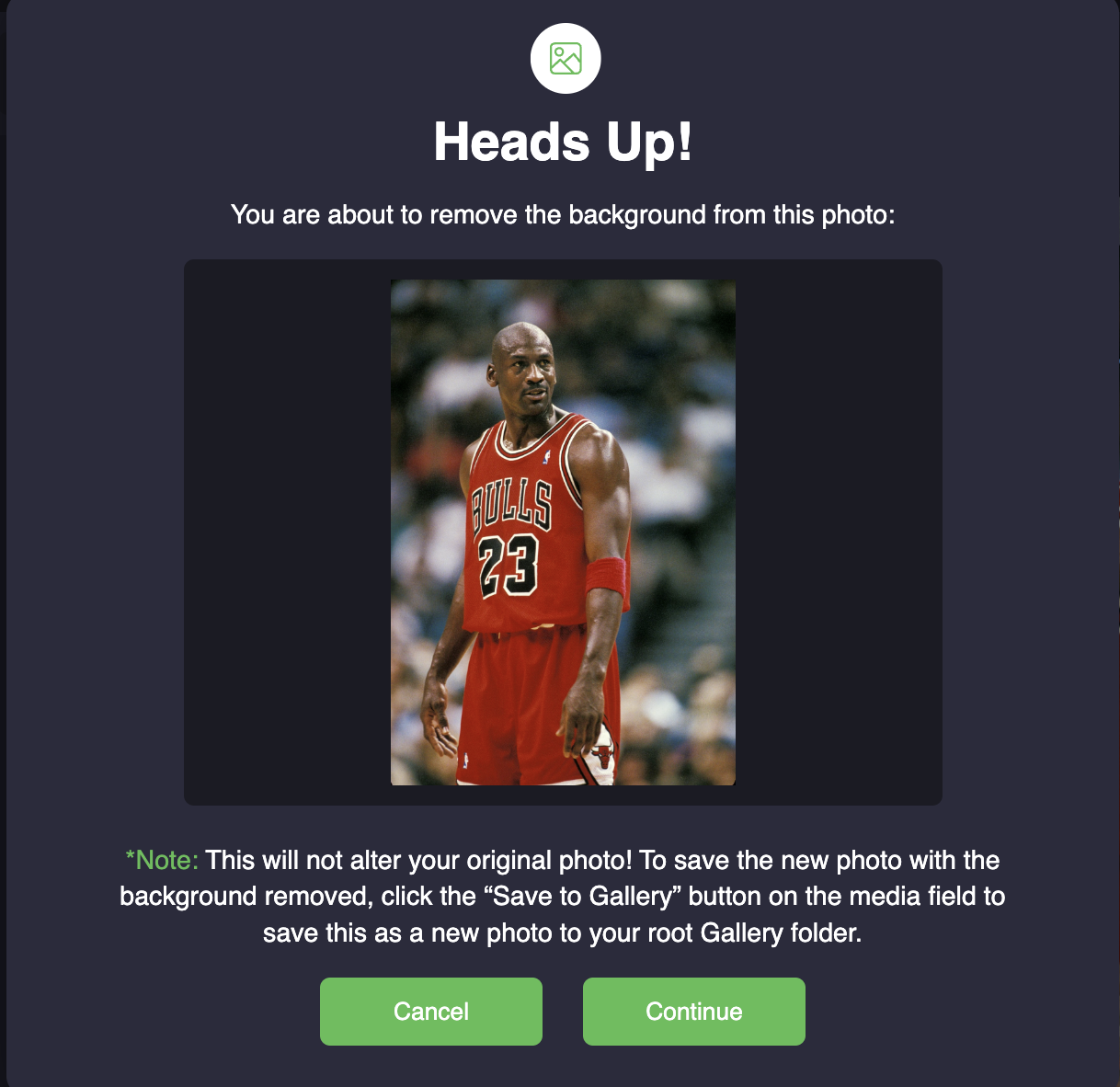 Once you select continue, you will see your updated cutout image replace the stock photo, you will also see the option to save this cutout as a new file in your gallery.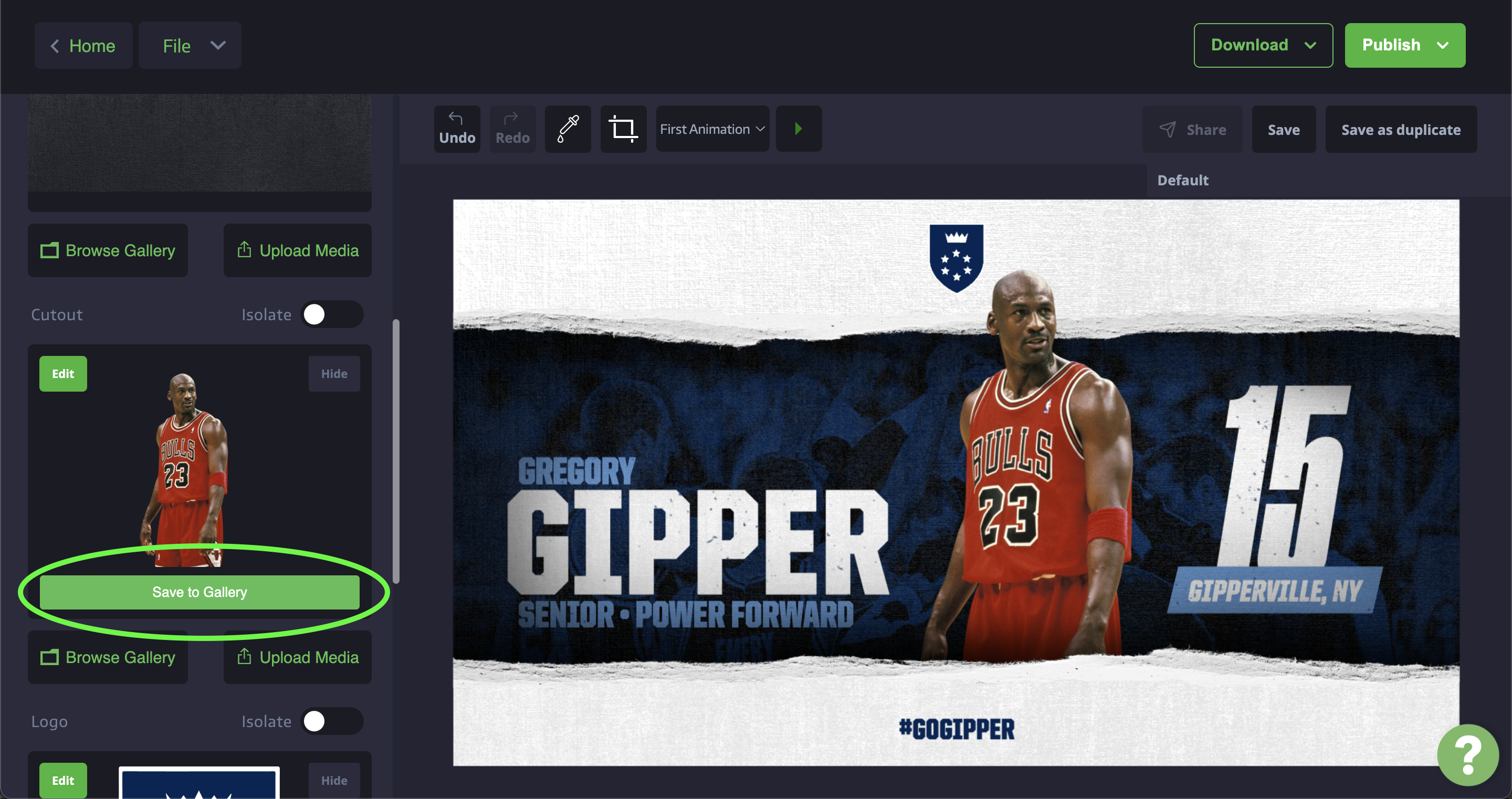 And you are now all set! You can now go about editing the rest of the template!
Thanks for reading and we hope this was helpful! If you have any questions, please contact our Support Team via email at: support@gogipper.com, use the green Help button in the Gipper Platform, or call our support phone line at (929) 207-8459!